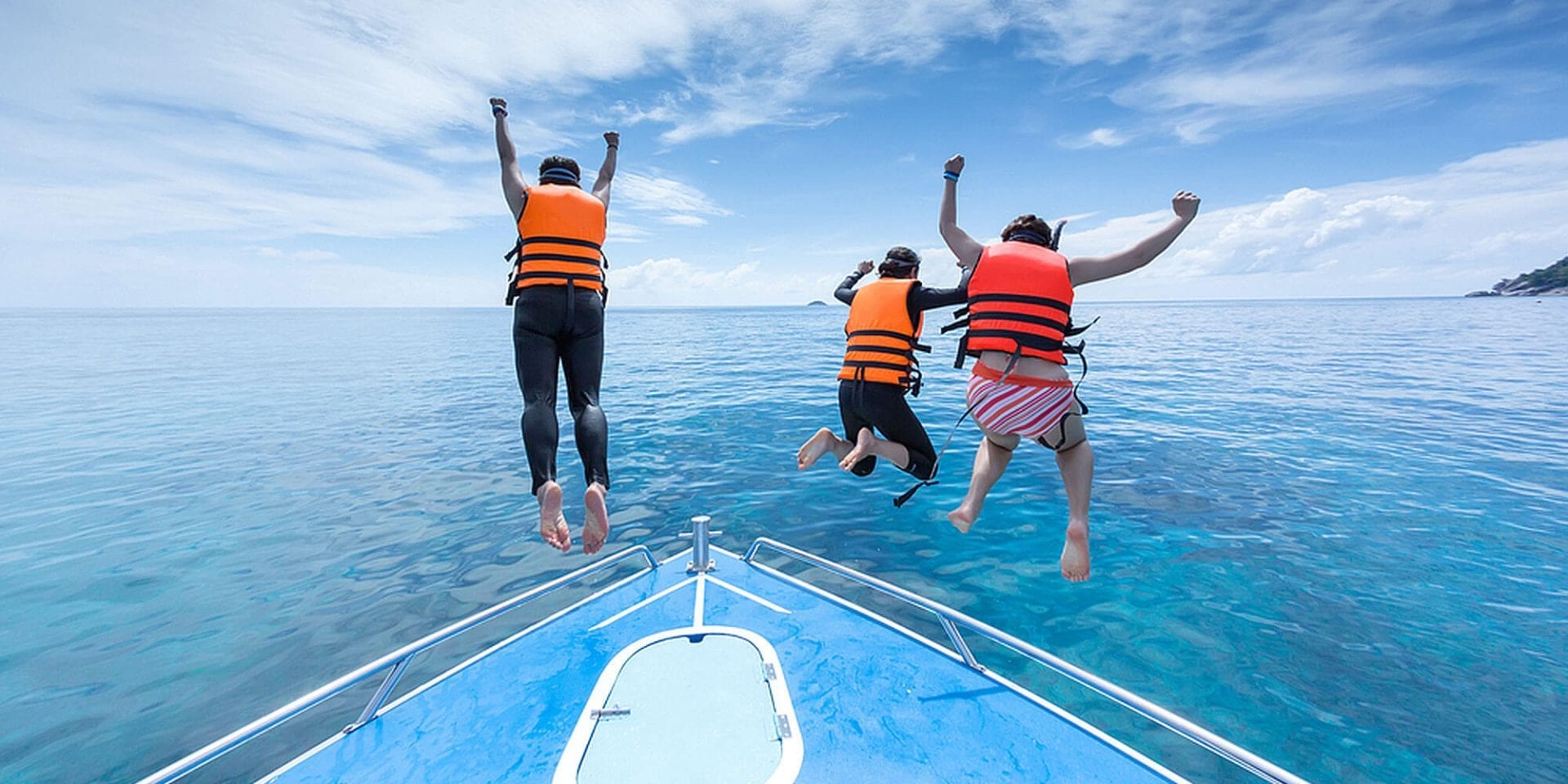 Be Boat Show Ready & Get Your Boat Loan Pre-Approval First
So you're heading off to the boat show and you're going to buy yourself a nice new watercraft. Great idea! Buying a boat is a very personal choice, recreational boats are not just about simple transport. Boats are used for fishing, diving, racing… a whole range of activities. Whatever your reason for buying a boat, you are making a lifestyle choice, a lifestyle choice that can come with a hefty price tag. So here are my tips on what to look for and how to make sure you are ready to buy the boat of your dreams.
What to do before applying for a boat loan
Begin by working out a few of the basic points; what do you want to use the boat for? Where will you be going in the boat? Who will be going with you? Will we be going off shore? These questions allow you to narrow down the type of boat to look at.
Narrow down your choices to a short list of boat types and builders and make a list of the features you need and want on your new watercraft. It is also worthwhile writing down the features you won't need so that you don't end up paying for pointless gadgets.
Work out your boat loan budget
Now that you know roughly what you will be looking at it's a great time to work out your budget. 360 Finance offer market leading rates on boat loans that can turn your purchase into easy to manage repayments. You will be surprised how affordable your dream boat can be. Getting a boat loan pre-approval will ensure that you are ready to snap up a great boat when you find it. 360 Finance's brokers may also be able to put you into a position to purchase a higher model boat then you originally thought.
Okay so now you know what you want and you have the confidence of a ready to go pre approval. Time to hit the Boat show floor and get yourself a deal on your brand new boat!
So there you are… you enter the show and are bombarded with options, brand new boats glisten as far as your eyes can see. An unprepared buyer could be intimidated at this point, but not you, you are ready, you are prepped, you are a boat buying legend.
Check these before obtaining boat finance
When you get to a boat make sure you can check the basics; is the seat comfortable? Is there plenty of leg room? How is visibility from a seated and standing position? Check the storage compartments for size. Next step is to arrange an on the water test drive, check the boats performance; is the steering responsive? Does the boat track straight and true at full speed? Listen for strange sounds and notice if the engine is quiet enough for you to have a conversation with your guests.
Now is the time to make your decision. Once you sign the contract get the sales person to send a copy of the invoice over to your 360 Finance broker, they will then go about getting you the best rate and repayment on the market. Remember you will also need to insure your new boat! Your 360 Finance broker can also help you find market leading insurance for your new boat to take the stress out of boating.
So before you head out to buy your next boat whether it be at the Brisbane Boat Show this weekend or at your local dealer, give 360 Finance a call today on 1300 361 360. We will have you enjoying the water in no time.