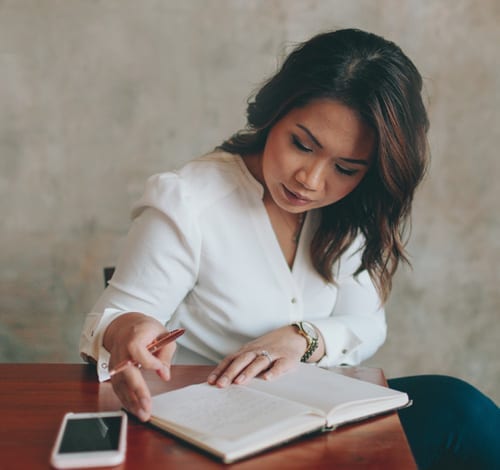 Privacy Statement
How we use and handle your data.
How our rates compare
We access some of the industry's lowest rates and will always get you your best rate finance.
Our Privacy Statement
1.1         About this policy
This Privacy Policy has been published to provide a clear and concise outline of how and when personal information is collected, disclosed, used, stored and otherwise handled by 360 Finance Pty Ltd and its related bodies corporate ('360 Finance', 'us', 'we' 'our'). The Policy relates to personal information collected by any means and by any technology.
By using 360 Finance's products or services, you consent to us using your personal information as set out in this Privacy Policy.
360 Finance treats the handling of your personal information very seriously. To that end, it has systems and procedures in place to protect your privacy in relation to the handling of your personal information.
360 Finance's objective is to handle information responsibly and provide you with some control over the way information about you is handled and stored.
1.2         Our commitment to protect your privacy
We recognise that any personal information we collect about you will only be used for the purposes we have collected it or as allowed under the law. It is important to us that you are confident that any information we hold about you will be treated in a way which ensures protection of that information. Our commitment in respect of your information is to abide by the Australian Privacy Principles, as set out in the Privacy Act 1988 (Cth)
1.3         Personal information
When we refer to personal information we mean information from which your identity is reasonably apparent. This information may include information or an opinion about you. The kinds of personal information we collect about you includes your name, date of birth, address, occupation, income, and any other information or documents we may need to identify you.
1.4         Why we collect your personal information
We collect personal information for the purposes of identifying you and accessing our services and products. We may also collect your personal information for the purposes of managing our relationship with you. The information may also be used by us for planning, product development and research purposes. To enable us to maintain a business relationship with you, we will disclose your personal information to other organisations that provide products or services used by us.
1.5        How do we collect your personal information?
Where reasonable and practical we will collect your personal information directly from you.
1.6         Do we disclose your personal information?
We may disclose your personal information:
– to prospective financiers or other intermediaries in relation to your finance requirements;
– to other organisations that are involved in managing or administering your finance such as third party suppliers, printing and postal services;
– to companies that provide infrastructure systems to us;
– to anybody who represents you, such as financial institutions, real estate agents, lawyers and accountants;
– to anyone, where you have provided us consent;
– to your employer, referees or identity verification services;
– where we are required to do so by law, such as under the Anti-Money or Laundering and Courter Terrorism Financing Act 2006 (Cth) or the Corporations Act 2001 (Cth);
– to any person where we are required by law to do so;
– to other 360 Finance companies;
– to our majority shareholder; or
– to any person or entity considering acquiring an interest in our business or assets
Prior to disclosing any of your personal information to another person or organisation, we will take all reasonable steps to satisfy ourselves that; the person or organisation has a commitment to protecting your personal information at least equal to our commitment, or you have consented to us making the disclosure.
1.7    Marketing
From time to time we may use your personal information to provide you with offers you may find of interest, changes to our organisation, or new products or services being offered by us.
If you do not wish to receive marketing information, you may at any time decline to receive such information by emailing us at info@360finance.com.au. If the direct marketing is by email you may also use the unsubscribe function featured at the base of every email sent.
1.8 Updating your personal information
We will provide you access to the personal information we hold about you if you so desire. You may request access to any of the personal information we hold about you at any time. We may charge a fee for our costs of retrieving and supplying the information to you, depending on its location and volume. Depending on the type of request that you make we will usually respond to you within 14 days of receiving your request. We may need to contact other entities to properly investigate your request.
1.9 Access and correction to your personal information
We will not use or disclose sensitive information about you for direct marketing purposes unless you have consented to that kind of use or disclosure.
There may be situations where we are not required to provide you with access to your personal information, for example, if the information relates to existing or anticipated legal proceedings, or if your request is vexatious. An explanation will be provided to you if we deny you access to the personal information we hold about you.
If any of the personal information we hold about you is incorrect, inaccurate or out of date you may request that we correct the information. At the time of the request, we will provide you an initial response within 7 days of receiving your request. Where reasonable, and after our investigation, we will provide you with details about whether we have corrected the personal information within 30 days. If we refuse to correct your personal information we will provide you with our reasons.
1.10 Using Government identifiers
If we collect government identifiers, such as your tax file number, we do not use or disclose this information other than required by law. We will never use a government identifier in order to identify you.
1.11 Business without identifying you
It is necessary for us to identify you in order to undertake business with you. Therefore we will be unable to do business with you if you wish to remain anonymous.
1.12 Sensitive information
Sensitive information is personal information that includes information relating to your racial or ethnic origin, political persuasion, memberships in trade or professional associations or trade unions, sexual preferences, criminal record, or health. At this time we do not collect any sensitive information.
1.13 How safe and secure is your personal information that we hold?
We will take reasonable steps to protect your personal information by storing it in a secure environment. We may store your personal information in paper and / or electronic form. We will also take reasonable steps to protect any personal information from misuse, loss and unauthorised access, modification or disclosure.
1.14 Advertising and tracking
We use 'cookies' to provide you with a better and more customised service and with a more effective website.
A 'cookie' is a small text file placed on your computer by our webpage server. A cookie can later be retrieved by our webpage servers. Cookies are frequently used on websites and you can choose if and how a cookie will be accepted by configuring your preferences and options in your internet browser.
We use cookies for different purposes, such as:
to allocate a unique number to your internet browser;
to customise our website for you;
for statistical purposes;
to identify if you have accessed a third party website; and
for security purposes.
Your IP address is the identifier for your computer when you are using the internet. It may be necessary for us to collect your IP address for your interaction with various parts of our website.
Sharing Your Content and Information
You own all of the content and information you post on the 360 Finance Pty Ltd Facebook Page, and you can control how it is shared through your privacy and application settings. In addition:
For content that is covered by intellectual property rights, like photos and videos (IP content), you specifically give 360 Finance Pty Ltd the following permission: you grant us a non-exclusive, transferable, sub-licensable, royalty-free, worldwide license to use any IP content that you post to, on or in connection with 360 Finance Pty Ltd, including all social media channels.
360 Finance Pty Ltd may use your IP at any time for advertising and promotional purposes.
If you do not wish to have your IP used for advertising and promotional purposes, you may submit a request by emailing us at info@360finance.com.au
You understand that 360 Finance Pty Ltd have no control over content that has been shared with others, and by social media accounts that have not deleted it. You also understand that removed content may persist in backup copies for a reasonable period of time (but will not be available to others).
We always appreciate your feedback or other suggestions about 360 Finance Pty Ltd, but you understand that we may use your feedback or suggestions without any obligation to compensate you for them (just as you have no obligation to offer them).
1.15 Links to other websites
When you access a link from our website to the website of a third party, those sites are not subject to our Privacy Policy. Those third parties are responsible for informing you of their own privacy standards.
1.16 Dispute Resolutions
If you are dissatisfied with how we have dealt with your personal information, or you have a complaint about our compliance with the Privacy Act, you may contact our Privacy Officer via:
360 Finance Dispute Resolutions:
Postal Address:         Dispute Resolutions Officer, 360 Finance, PO Box 1272, Slacks Creek QLD 4127
Phone:                         1300 361 360 during operating hours
Email:                          disputeresolution@360finance.com.au
Where we are unable to resolve your complaint or 45 days have elapsed, you may  lodge a complaint with the Financial Ombudsman Service Australia if lodged before 1 November 2018:
Online:    www.fos.org.au
Email:     info@fos.org.au
Phone:    1800 367 287 (free call)
Mail:        Financial Ombudsman Service Australia, GPO Box 3, Melbourne VIC 3001
OR, with the Australian Financial Complaints Authority if lodged on or after 1 November 2018:
Online:    www.afca.org.au
Email:     info@afca.org.au
Phone:    1800 931 678 (free call)1
Mail:        Australian Financial Complaints Authority, GPO Box 3, Melbourne VIC 3001
Time limits may apply to complain to FOS or AFCA and so you should act promptly or otherwise consult the FOS and AFCA websites to find out if or when the time limit relevant to your circumstances expires.
If you believe 360 Finance has not adequately dealt with your complaint and you are not satisfied with CIO, you may also complain to the Officer of the Australian Information Commissioner (OAIC) whose contact details are as follows:
Address GPO Box 5218
Sydney NSW 2001
Tel:       1300 363 992
Email:   enquiries@oaic.gov.au
Web: www.oaic.gov.au
1.17 Privacy Officer contact details
You may request further information about the way we manage your personal information by contacting us. Please address all written correspondence to our Privacy Officer whose contact details appear above.
1.18 Changes to our Privacy Policy
We may, without notice, amend this Policy from time to time for any reason and will update the Policy accordingly. We ask that you visit our website in order to remain up to date with such changes. We are constantly reviewing all of our policies and attempt to keep up to date with market expectations. Technology is constantly changing, as is the law and market place practices. As a consequence, we may change this Privacy Policy from time to time or as the need arises.
You may request a copy of this Privacy Policy in an alternative form.
(360 Finance Pty Ltd. Version 4.0 Last Updated October 2018)
Some of our lenders and insurers: