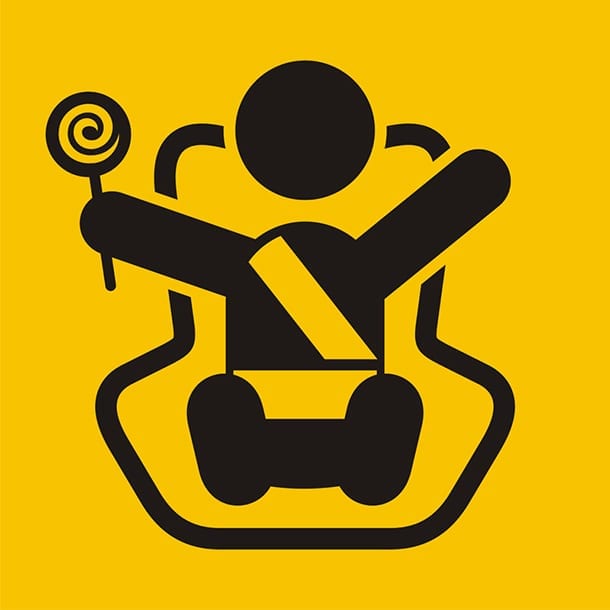 Child car seats – What you need to know
When purchasing your new family car it is important to not only investigate your car loan options but also research the best way to transit the most precious cargo you will ever carry – your children. Research indicates that between 50 – 80% of children are not appropriately secured in their car seat or are using the wrong kind of car seat for their age. We know how important your children are to you so see our guide below to ensure your children are safe in your car.
What seat is right for my child?
Car seat laws in Australia state that any child under 7 years of age must be secured in a child restraint. Previously, the type of restraint used was dependent on age and weight however new guidelines are based on height as the primary decider and approximate age used as a guide. Child car seats that comply with the Australian Standards have the height markers on the seat which makes it very easy to see if your child fits. Children should not move up to the next size if their shoulders rest below this line. If you're still not sure, the table below can be used as a guide but it is best to measure your child in the seat against the height markers.
Approximate Age
0 – 6months
6 months – 4 years
4 years – 7 years
Rear facing infant seat
Rear facing infant seat
Forward facing child restraint
Booster seat – Forward Facing
Inbuilt harness
Inbuilt Harness
Adult seatbelt
Keep baby rear facing as long as possibleMove baby into a forward facing seat when they have outgrown the height markers or their shoulders are above the top shoulder harness slot
If using a convertible car seat, use the mode for younger children for as long as possible
Children up to 12 years of age or 150cm tall are safest in a booster seat. Use a booster seat with a high back and side wings. Use a seatbelt with both a lap and shoulder belt (lap-sash) instead of a lap-only belt
How do I install a child car seat?
Correct installation of a car seat is essential to ensure the safety of your children. It is possible to install a car seat yourself however some parents seek professional fitters to assist – at least the first time. These can be found through motoring associations, through local hospitals, some baby stores and online. If you decide to install the car seat yourself, follow these steps.
1. Read the car seat manual
It may sound like common sense however the number of incorrectly installed seats suggest that this step is often missed. Every car seat is different and may have different modes and positions that need to be changed according to if the seat is rear or forward facing or the seat angle of the vehicle it is being fitted to. The manual will provide specific information for ensuring the seat is configured correctly for your vehicle and child.
2. Locate the anchor points in your car
Once you have read the manual, you will need to locate the anchor point in your car that the top tether strap will attach to. Most cars will have at least one anchor point however some sports and commercial vehicles do not. Anchor points can be installed into these vehicles after purchase by a professionals and must be done before using the car seat. The location of the anchor point is different for each vehicle but is usually found on the roof, parcel shelf, back of the rear seat, or in the boot floor. An anchor kit with a bolt and hook may already be installed however in most new cars the anchor point will simply be a threaded hole under a cover. The vehicle's manual will note the location of the anchor points.
Some new vehicles and car seats can make use of the ISOFIX system. This system is fairly recent to the Australian market however has been used worldwide for over a decade. The system makes use of specialised connectors on the child restraint that attach to ISOFIX anchorage points on the vehicle's seat. This method of installation reduces the chances of incorrectly installing the car seat and is shown to perform better in a crash. The ISOFIX system reduces the force on the child by directing the energy from impact away from the car seat and down into the vehicle seat. It has also been shown to minimise the sideways movement of the car seat. Not all Australian vehicles have the ISOFIX anchorage points and not all car seats have the connectors so be sure to check your car and seat if you're interested in this added safety.
3. Connect the top tether strap to the anchor points
Every car seat that meets Australian standards will have a top tether strap with a hook to connect it to the vehicle anchorage point. Once attached, ensure that the strap is tight with no twists. It is also important to make sure that the strap cannot slip between a gap in the seats at any time. It is important to use the top tether strap at all times even if using the ISOFIX system.
4. Attach car seat with seat belt
Each car seat will have specific threading points for the vehicle seatbelt. New Australian standards specify that these guides are colour coded which is particularly useful if using a convertible car seat. Again, refer to the car seat manual to ensure that the seatbelt is installed correctly. It is not recommended to use the seatbelt if the car seat is attached through the ISOFIX system.
Where should I install the seat?
The safest position for any car seat is in the rear of the car. It is best to avoid fitting a seat in the front seat however if this must be done, ensure that the air bags are deactivated. Also aim to have child seats in a position where they it is easy to get them in and out from the kerb side to avoid any risk from traffic.
Following these simple steps will help to ensure your child is in the correct seat for their age and height and that the seat is installed correctly. This will dramatically increase the safety of your children in the event of an accident and give you peace of mind.
Please see the Department of Main Roads – Child Restraint Laws and the Kidsafe Website for more information regarding child seat safety.
Should you need further information regarding car finance or any number of other safety features & accessories for your new car, don't hesitate to call one of the team at 360 Finance for help today.