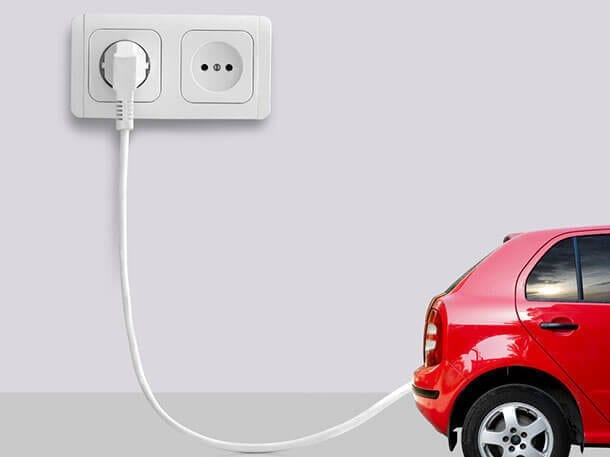 Electric Dreams: Will You Drive An Electric Car?
I don't have a solar panel fitted on my rooftop for the same reasons I'm not swayed to dig deep in my pockets for electric cars like the Tesla Model S. For one thing, it could take something like more than a decade for me to recoup my expense. Then I could think of a big list of cars I'd rather be spending $117,000 on than the Tesla, only to find out that the furthest I could drive without stopping is to Kempsey NSW from Brisbane, a journey taking nearly 6 hours.
What could one do in Kempsey, I wonder. Maybe go shopping for an Akubra at its Kempsey factory, which in case you're not from around here is an Australian brand of bush hat made from rabbit fur felt with a large brim. And then what? A coffee maybe while waiting for a tow truck to haul my swanky electric baby home or to the next nearest charging station to power up. The last I checked, there's none in Kempsey—that's for sure and there hasn't been a great deal of completed infrastructure in place for the 'supercharger network' that will take me any further in my eco-friendly road adventures.
If the tow truck lets me down, I will then hope to God that the townsfolk are friendly enough to let me charge my Tesla in their garages. Ah! A smiley old man by the street, and he's wearing an Akubra too! Who am I kidding? Unlike other electric cars, the Tesla cannot be recharged via a normal power point but requires a special charger installed in homes or at work places at a cost of up to $10,000. Additionally, it may also need to have the local electricity substation upgraded at a cost of more than $50,000! I'm tempted to end this article on electric cars right here and move on to another topic more relevant to your life and worth your time, but a story isn't a story until it's fully told or heard. Let's look at the whole picture of electric cars starting from our own backyard.
Australia bought 1130 electric vehicles (EVs) last year, out of which only 321 were purchased by private buyers. While the overall figure has risen from just 292 cars sold in 2013, not all of them qualified as fully 'electric'. The industry's official VFACTS figures include cars where a petrol engine is used as a generator to re-charge the battery. More accurately these cars are known as the 'hybrids'.
Adoption of the electric vehicle is more widespread in countries like the US and Japan which are both well ahead of Australia with providing the infrastructure and government-led incentives to encourage people to buy electric vehicles. Possible explanation that there's currently 180,000 electric cars on American roads as compared to about 1,000 on ours.
Unless we start seeing greater improvements and investments in infrastructural changes, Australians will continue to sit tight in their world of diesel, petrol or get their toes wet only with hybrids, the more assuring alternative to going fully electric.
How An Electric Car Works
In case you're like me and pondering on its merits once there's an extra $120,000 sitting in your bank account looking idle and begging for a way to be blown—an electric car is powered by one or more electric motors. These motors utilise electrical energy stored in the batteries. The energy released is touted to blast off some impressive instant torque, creating a rather supple yet powerful acceleration.
In place of toxic pollution to the environment through using petroleum as our car's energy source, we replace this source with a rechargeable battery. In doing so we prevent oil refineries from releasing their chemical pollutants into the air, soil, groundwater, creating disaster sites for our future generations that are heavily toxic to health. The downside of course is that an electric vehicle has to be recharged at frequent times of intervals to keep extending the range it can travel.
New Technology For More Efficient EV Batteries
There is hope yet, except no one can confirm how long a new technology will be made available at a viable cost to consumers of electric cars. Researchers at Singapore's Nanyang Technological University (NTU) have developed an advanced lithium-ion battery that recharges up to 70 per cent full in two minutes and lasts 20 years. Current generation lithium-ion batteries can be cycled (charged and drained and charged again) about 500 times, but these NTU researchers claim that their newly invented batteries will be able to cycle 10,000 times. And with the faster charging, an electric car could be fully juiced in just 15 minutes! That is almost as fast as we can get you pre-approved on your car loan!
Meanwhile, Western Australia is leading the way in putting in place Australia's first 'electric highway'. Seven councils in the South West region have agreed to support the network of fast-charging stations for EVs. The facilities (funded by WA's roadside assistance body—RAC) would include 50-kilowatt stations at towns peppered between Perth and Augusta, including the tourist town of Margaret River (ABC News, Jan 2015). About time I'd say, judging by the only lonely and single fast charge station at the University of WA, which means that Perth's electric vehicle drivers haven't even got 'sufficient range' to leave the city.
Possibly the start of a game-changer for the EV industry, this news of the new electric highway couldn't have come at a better time when better infrastructure is desperately needed to boost the uptake of electric vehicles (EVs) in Australia.
The new highway through the South West would give EV owners freedom that they have not enjoyed before. The current reality is that most electric cars have to stop and re-charge for 10 to 12 hours but the electric highway would mean they could stop for 30 minutes and get to move along, giving them the freedom of leaving town.
Transport authorities remarked that in addition to 'range anxiety', one of the biggest obstacles to Aussies jumping into the EV market, low fuel prices were not making the EV investment more attractive for potential buyers either.
Fuel? I don't think so. Maybe they forgot some major cosmetic surgery is needed too. Frankly the only ones I'm keen to go on a date with would be the Tesla S Model or the BMW i3.
Time for a quick measure-up: The Tesla S Model I'd say is a 'nothing special' family-looking sedan with flat folding rear seats and extra cargo compartment. Best power performance and world's first premium EV.
The Nissan Leaf ranks as one of the most affordable but pity it looks like…never mind. Pretty sure they shared design notes to ensure they came up with some of the most appalling-looking EVs when they designed the Mitsubishi i-MiEV and the Bev Electron(Aussie-made).
Also coming soon to Australia: the Honda Fit, Chevrolet Spark and the taking its environmentally conscious design to higher levels, the Ford Focus Electric—with upholstery made up of recycled material and its padding from bio-based materials.
My verdict for the best-looking EV and the only one I might consider next to the Tesla (if my other half is reading this) would be..drumroll…the BMW i3—the only one I'd be brave enough to be seen in under its aluminium, carbon fibre and rather nice-looking interior fabrics. Its close second? The Holden Volt, except it is a hybrid.
Whether you're looking to finance your electric vehicle, hybrid, regular diesel or petrol vehicle, look no further than 360 Finance. We are Australia's top online car finance broker for reasons that our competitors can't match – we have more lenders, more products, lower interest rates and most importantly, highly rated personal customer service to anticipate your unique needs. Call us today at 1300 361 360!