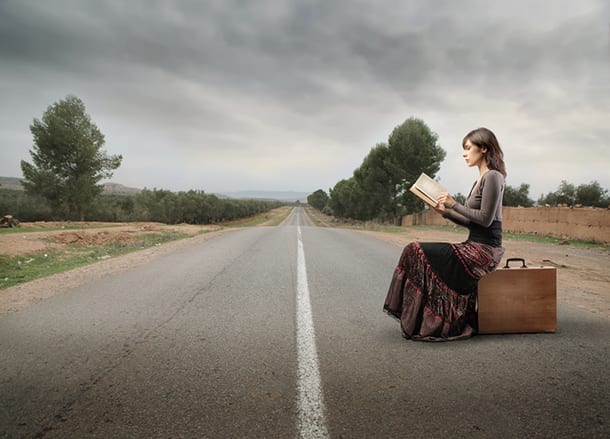 Famous Road Trips in Literature
Cars have a universal appeal for two reasons: they can be beautiful machines and they provide freedom to travel that's only limited by geography and how much petrol you can afford after your car finance installment is paid. It's no wonder, then, that some of the twentieth century's most iconic works of literature revolve around loners and small groups going on long journeys in a single, sometimes crowded vehicle.
Hunter S. Thompson's Fear and Loathing in Las Vegas
A drive from Los Angeles, California to Las Vegas, Nevada taken by Raoul Duke and his attorney Dr. Gonzo descends into a terrifying and thought-provoking journey in Fear and Loathing in Las Vegas. A thinly veiled autobiographical novel, it is less than 100 pages long, as short as the 430 kilometre drive between the two cities should have been.
Along with his recollections, Thompson peppers the story with poignant thoughts about American culture in the 1960s and the death of the Hippy movement. While the drive is short, by reading about the American west coast's transformation from a great city to green farmland and wilderness into desert punctuated by small towns and finally into an ostentatious gambling metropolis, you can really understand what got Thompson thinking.
Bill Bryson Travels a Sunburned Country in Down Under
Traveling by train and car, British author Bill Bryson crisscrossed Australia from coast to coast and deep and then journeyed deep into the Outback. He recounts the story of his wanderings in Down Under, or in the USA and Canada, In a Sunburned Country. Bryson not only describes how he retraced the journeys of several of Australia's early explorers, he also recalls countless conversations with Australians from all walks of life. Discussing everything from Australia's history and economy to current events and native wildlife, Bryson's book shows how an outsider can slowly discover the real Australia.
From the Back of a Motorcycle, by Ernesto Becomes Che
The Motorcycle Diaries started out innocently enough. Aspiring physicians Ernesto "Che" Guevara and Alberto Granado decide to take a year-long break from their medical studies and ride across South America on a motorcycle named La Poderosa. They want to explore the continent before they became engaged in the careers and family responsibilities that they expect to dominate their lives. Embarking from Buenos Aires, Argentina, Che and Alberto ride north along the Chilean coast, through the western Amazon rainforest and into the Andes Mountains. The atrocities and destitution right next to incredible displays of wealth that Che witnesses turn him permanently from his studies and transform him, for better or for worse, into a communist, pan-Latin American revolutionary.
Whether you want to retrace an author's steps or carve out your own path, the open road is ready for you. Those three books demonstrate that the trip can easily be more important than the destination, so don't don't fixate on your journey's end; instead, try to discover something along the way.
Of course, we want you to drive safely out there. Even if you do go with partners, you have to be wary while driving on long stretches of highway. Back roads aren't always the most forgiving on your tyres, either, so it might be a good idea to insure your tyres and rims. Let us help you track down the most competitive rate car finance that is right for you so that you can live your story on a road trip of a lifetime!