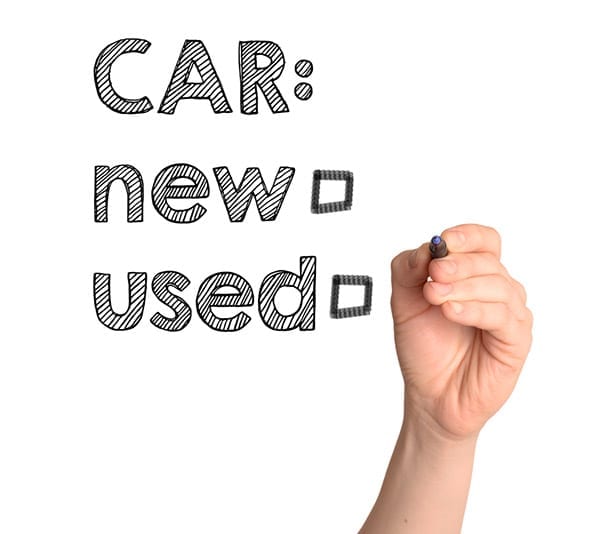 New Car Smell or Pre-Owned Savings
New Car Smell
A feast for the senses with not a scratch nor a coffee stain in sight and the knowledge that you will be the first person to sit in the driver's seat and the pioneer of adding numbers to your odometer on the open road.
Buying a new car is one of those life moments that has made its way onto many a bucket list and often is an itch that must be scratched.
So is buying a new car financially viable?
The scrooges will tell you that once you drive that car out of the dealership, you will immediately lose 10% of its value, but does that really worry you; and more importantly, do the benefits of buying new outweigh the immediate depreciation?
One of the many perks of buying a brand spanking new car is the confidence and peace of mind that you get knowing that your newly purchased vehicle comes with a new car warranty and capped price servicing. Capped price servicing gives you a guarantee on the maximum cost of each service during the contract period and is usually tied in as a condition on your new car warranty.
Many of the benefits of buying new may outweigh the initial hit that you take to the pocket, and generally, the question of new or used comes down to personal preference.
Another plus to buying a brand new vehicle from the dealership is that you have the opportunity to customise your purchase. If you want leather seats or satellite navigation, a heart shaped exhaust or metallic paint, buying new gives you the freedom to make the car truly yours.
More benefits may come when you decide to apply for a car loan through 360 Finance. Some lenders will see a new car as a more secure asset and may offer more competitive rates to those who buy new. Talk with a finance professional at 360 to see how you can save.
Pre-Owned savings…
With the ability to still be presented with a new car smell and a shiny exterior, it can often feel like you are purchasing a new car when buying second hand. Another benefit is that you will have skipped the initial "10%" depreciation that a new car brings with it. Dealerships will also detail the vehicle right before delivery, thus creating the feeling of picking up a brand new car.
However, there are a few considerations to take into account when purchasing a used vehicle.
When buying from a private seller
Before even considering placing a holding deposit on a private sale vehicle, be sure to organise to meet at the private sellers address and check that the address is the same as the one listed on the registration papers. Make sure to also have the seller provide a written receipt on hand over of a deposit, and try to keep the deposit to a minimum. This process helps avoid or reduce the impact of fraudulent activity in the private sale business.
Take note of the engine number and VIN. These numbers will allow you to do a PPSR (Personal Properties and Securities Register) check on the vehicle to make sure that it has never been written off or has any encumbrances (money owing) on it.
If you have a family member or friend who is a mechanic, take them along with you to look over the vehicle and make sure that everything is in check.
Consider all future costs, including how long until the registration runs out, whether or not the vehicle has recently undergone a major service (check the log books) and even look at how much tread there is on the tyres. Each of these checks can save you a considerable amount of money.
When buying from a dealer
Buying from a reputable dealer has its benefits in that many of the checks mentioned above have already been taken care of. It is in the best interest of the dealer to sell vehicles that are roadworthy and free of encumbrances as repeat customers are imperative to their business.
Here are a few tips and considerations when buying from a dealer;
Check the dealer's reputation online and check reviews. This will give you a good idea of whether the dealer looks after their customers post sale.
Enjoy the negotiation stage. Learn how to secure a good deal or take someone with you who can help you bargain the price down.
Dealers are excellent at selling cars, however their core business isn't in supplying car loans. Talk to a finance broker at 360 before going shopping for your used car. This separation of vehicle purchase and finance sign up will ensure you maximum savings in both stages. It will also take out the ability for the dealer to offset the reduction in rate by adding more to the purchase price of the car.
Whether buying new or used, the feeling of having the keys handed over to your newly purchased vehicle is like no other. The argument between buying new or used will continue to be a hot topic for years to come and will generally end in a personal preference statement.
One thing is for sure, applying for a low rate new or used car loan through 360 Finance before heading out shopping will keep more money in your pocket and extend the excitement of purchasing a vehicle for years to come.