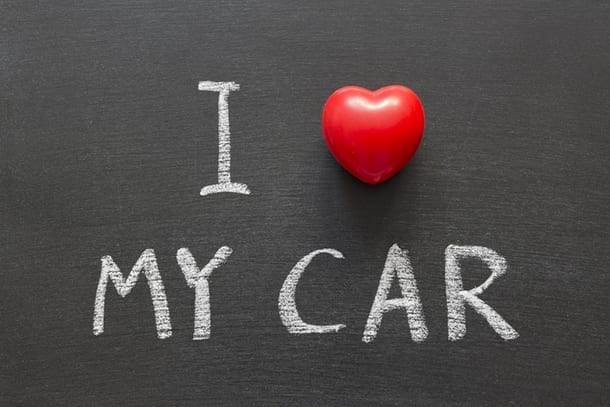 Out with the old car and onto my first car loan
I was having a chat with our Digital Marketing guy Andy this morning about what he planned to do with his old car before upgrading to a newer vehicle and about how many of us have a strong connection with our cars.  I enjoyed the topic and thought you might like to hear about Andy's dilemmas below;
For one reason or another, we all have a bond with our cars, even giving them names like they are part of the family.
From fun names like Big Bertha and Little Red Devil to very normal names like Jeffrey and Harry the Honda and even mocking names like "Temp", short for temporary.  There is no doubt we all have a connection with these large chunks of metal and plastic and find it hard to part with them when the time comes.
For me, that time has come for my trusty 1998 Holden Barina which was passed down to me from my Grandfather many years back.
With rego due soon, this got me thinking, what should I do with my Barina?  Trade it in, re-register and sell it privately, take it to the scrap yard, donate it or sell it unregistered.
As I will be applying for my first car loan, I would hope to get a little bit of money from the sale to cover the first few repayments.
Scrapping my car
From my research, scrapping a car is a quick process, however why would I want to sell a perfectly useable car for scrap?  Other points to note are that some unscrupulous scrap business may try to convince me that scrap metal has little to no value.  In this case I don't want the hassle of negotiating a reasonable scrap price for my car and to be honest, I don't want her to be crushed just yet.
Selling my car unregistered
This option becomes quite a difficult one when all is taken into account.  Selling unregistered becomes a hassle for the buyer as they will need to have a mechanic go over the vehicle with a fine tooth comb and pay for repairs to meet roadworthy.  I wouldn't enjoy the burden of knowing that someone had to pay more than the vehicle is worth just in mechanical bills.  This option also adds the hassle and cost of transportation of an unregistered vehicle to the mix.
Re-register and sell it privately
As registration is nearly due, I would only consider this option if the buyer was willing to add the registration costs and transfer of ownership to the sale price of my car.  This option seems quite viable, however all costs should be taken into consideration by the purchaser and calculated to see if it is worth it.
Trading my car in to a dealership
By far the easiest of choices, as this will allow me to drive into the dealership with my Barina, transfer the registration over and drive out in my new vehicle with my newly organised car loan through 360 Finance.  My only concern would be that a dealer may have tricks up their sleeve to offset the trade in price into the purchase price of the new vehicle.
As sad as it is to see an old friend go, it is time to pass on the old silver tank to a new home.  I'm still a bit unsure as to whether I should sell privately or trade it in though one thing is for sure, I will be applying for my new car loan with 360 Finance.
To help Andy decide on which path to take when selling his Barina, leave a comment on our facebook page or post on twitter with hash tag #helpsellbarina.