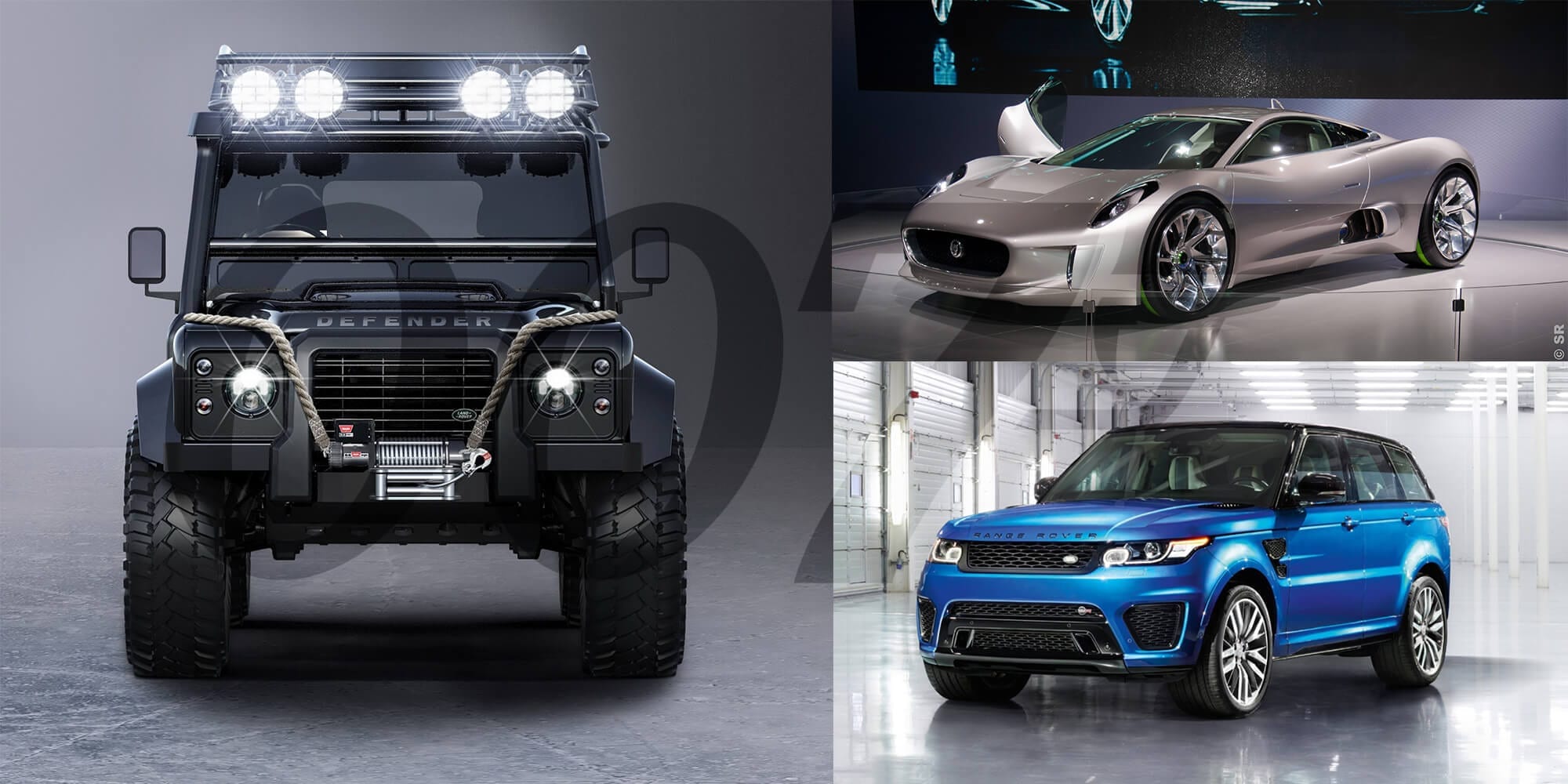 Spectre Cars
When we discussed movie cars a few weeks ago a certain film franchise was left out. Since the release of Dr. No in 1963 the James Bond film series has been nothing short of iconic. Aside from the fact that the films have been hugely successful, with worldwide gross box office figures totalling over 6 billion dollars, the films have become synonymous with a few things; Classy English gents, beautiful women, shaken martinis and most of all spectacular motor vehicles. So with the latest instalment in the Bond series "Spectre" due to hit our screens on November 6th this year we are excited to showcase the 007 cars set to star alongside Daniel Craig and David Bautista in what is sure to be one of the biggest films of this summer.
Land Rover Defender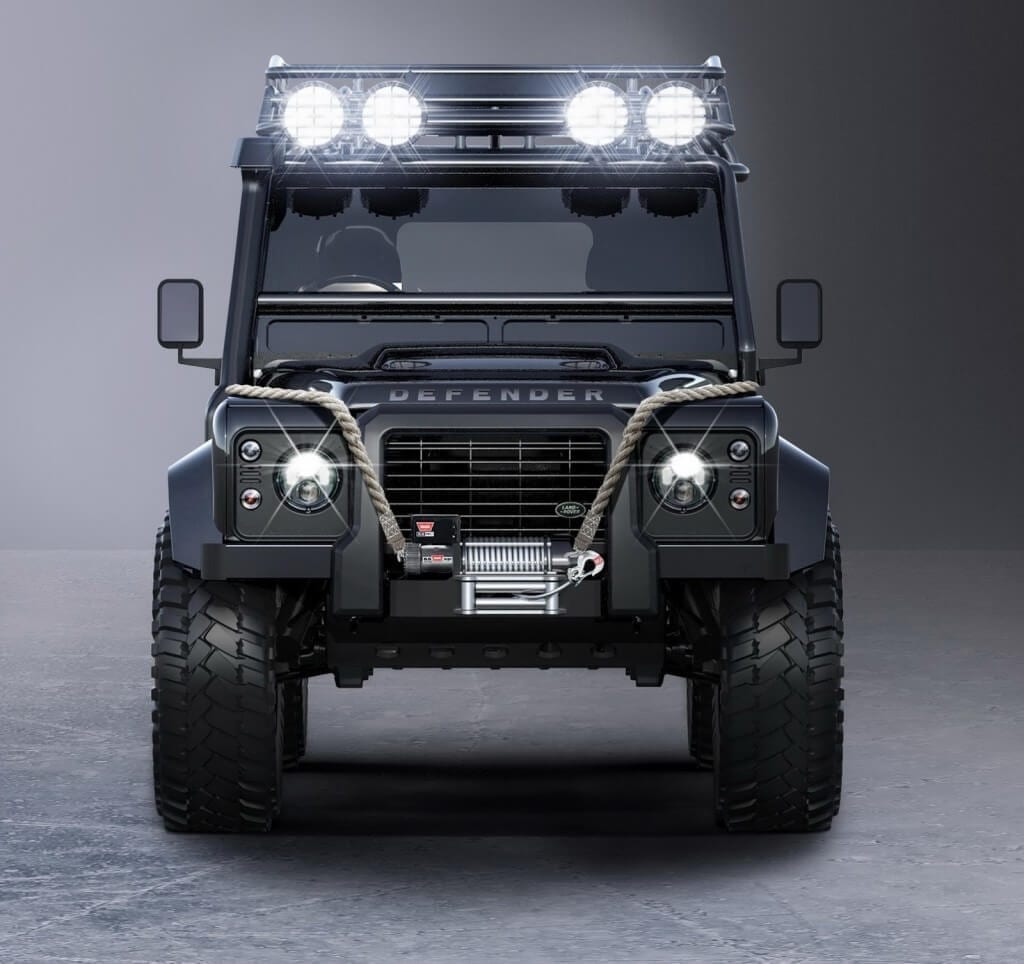 The film will feature specially modified Land Rover Defenders that were built specifically by the JLR Special Operations division with huge 37 inch diameter off road tyres and enhanced body protection to tackle the difficult terrain in the snowy Austrian mountains where filming took place. The Defender is no stranger to the Bond series with a Defender 110 Double Cab pickup being driven by Moneypenny in the opening sequence of 2012's Skyfall.
Now to get a customized Defender as per the film is going to be tough but a standard 2015 model Defender will set you back around $50,000. However contact 360 Finance today for the best car loan and the lowest repayments on this vehicle if a stock standard model is what you are after.
Range Rover Sport SVR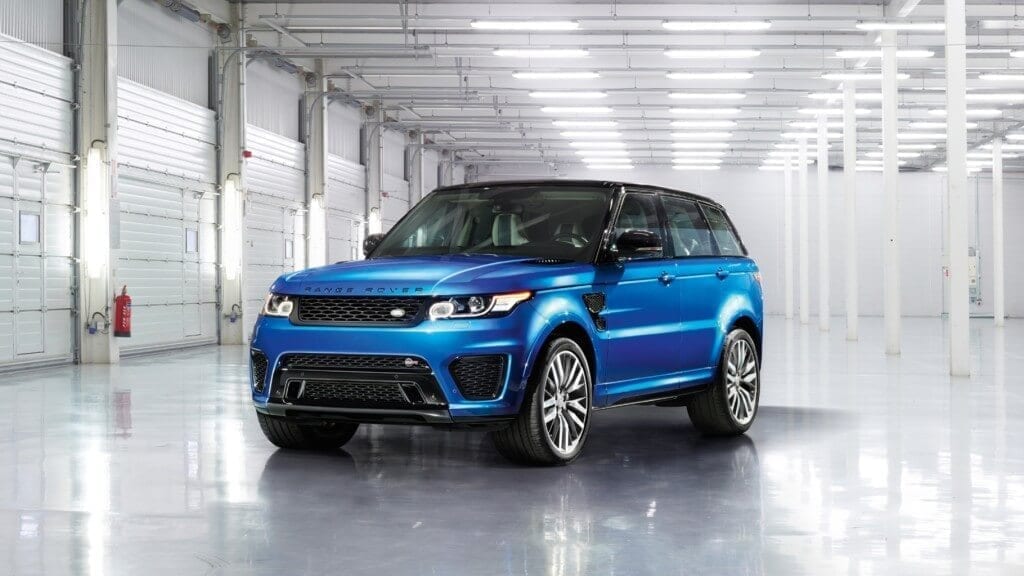 The Range Rover Sport SVR is the most powerful Land Rover ever made. The SVR is one of the first products to come out of Jaguar Land Rover's Special Vehicle Operations arm and is a huge step away from Range Rover's historic stand point of being the best when it comes to mudslinging off road beasts. The SVR is a flat out performance vehicle built to challenge the Porsche Cayenne as the go to performance SUV. The SVR pushes 550 horse power out of its 5 litre supercharged V8 engine allowing for Jaguar's claim of a 4.6 second 0 – 100kmph acceleration time. For those of you that are motor racing fans the SVR did the 12.9 mile Nurburgring Nordschleife in eight minutes and 14 seconds! Making it the fastest SUV ever around the track! James better drive fast to out run these babies. As a side note five of these were stolen from the set during the first week of filming… we have an idea of a prime suspect.
Jaguar C-X75
Ah the bad guy, the Bond films have featured some of the most iconic and notorious "Bad Guys" in movie history. From Jaws to Odd Job the bad guys become nearly as critical as James and his martinis. For Spectre we will see a new bad guy "Hinx" played by Dave Bautista of WWE and Guardians of the Galaxy fame. With Jaguar's new slogan being Good to be Bad it's no wonder they jumped at the chance to have the villain driving their cars… and what a car it is. The Jaguar C-X75 concept car which some have dubbed "The Greatest Car Never Made". The C-X75 first appeared at the 2010 Paris Motor Show and by all accounts it stole the show then, at that time it was set to have four electric motors that derived their electricity from two mid-mounted jet engines. Jaguar announced in May 2011 that they would do a run of 250 C-X75's priced at just over 1 million dollars, these however would be gasoline electric hybrids. However this never happened, the car was killed off before it ever went into production. It has now been revived for "Spectre" and I for one am hoping this is a sign we will see Jaguar finally put the C-X75 in to production.
Now you can't get your hands on the C-X75 just yet but why not look at a Jaguar F-Type, they will set you back around $180,000 but one of 360 Finance's highly trained brokers can help make this a much more affordable purchase. Call us today to find out how.
Aston Martin DB10
For 50 years James Bond has driven one brand of car and one brand of car only, Aston Martin, and this is set to continue in "Spectre". In "Spectre" James will be driving a specially designed Aston Martin DB10. The DB10's chassis is based on a modified version of the V8 Vanquish however will have a longer wheel base and is nearly as wide as the One-77. Performance details for the DB10 have been kept completely under wraps but the engine is meant to be Mercedes's AMG 5 litre V8. The first AMG engine to be used since Mercedes bought a stake in Aston Martin. The DB10 is also set to have a new aluminium platform that we will see throughout the next generation of Aston Martins. Only 10 DB10s were made and all specifically for this film, the car will be driven by famed stunt man and former rally ace Mark Higgins during the more adventurous moments.
Now a Vanquish is going to set you back a cool half a million dollars so maybe a V8 Vantage at $200,000 is more your style?
Whatever car you are looking at 360 Finance is sure to help you live like a movie star with the savings provided on your next car purchase.