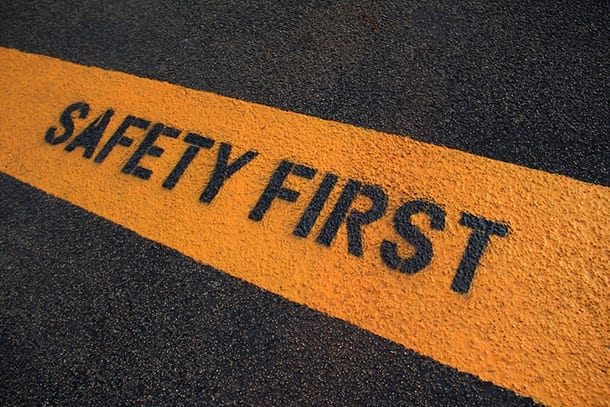 Safety First – Then Comes Car Finance
When buying a new or used car, there are a huge number of things to consider. Fuel consumption, performance, looks, price, reliability, the list goes on. First and foremost on the list for most people, however, is safety. After all, there is no point having a nice new car if you are not going to be around to enjoy it!
With all of the safety features available in cars in today's market, you can be looking at brochures with your head spinning, wondering what all of these acronyms and features actually do. A great place to see an overview of the safety of your future vehicle is the Ancap website.
There are two different types of safety features in cars; Active Safety and Passive Safety. They both have different purposes.
Active Safety – technology that is intended to save you from having an accident in the first place
Passive Safety – technology that is intended to keep you safe in the event that a collision or accident takes place
Here we have broken down a number of different active and passive safety systems and given a quick explanation of their features.
Active Safety
ABS – Anti-Lock Braking System – this is designed to allow control of the vehicle under emergency braking scenarios. By keeping the front wheels turning rather than locking up (hence anti-lock) the driver maintains steering control. For a more in depth explanation about ABS, have a read of our article Car safety – ABS explained
ESP/ESC/ASC/DSC – Stability Control – this system is designed to keep the car travelling the direction that the steering wheel is pointing. Often when a vehicle loses grip the car either understeers (turns less than what the driver wants) or oversteers (turns more than the driver wants). Stability control is able to brake individual wheels to keep the vehicle in control and pointing in the direction you intend.
TCS -Traction Control – this is designed to stop the driven wheels from spinning under heavy acceleration to help avoid understeer or oversteer
EBD – Electronic Brakeforce Distribution – this system distributes brakeforce to different wheels on the vehicle to ensure the vehicle brakes in a straight line. Most helpful for times when one side of the vehicle is on a loose surface (grass/dirt) and one on a grippy surface (bitumen), this will ensure that the vehicle doesn't lose control by braking harder on the grippier surface.
EBA – Emergency Brake Assist – designed to ensure that the highest amount of braking is used when in emergency braking situations. When the vehicle detects that you are trying to brake as hard as possible (by sensing how quickly you remove your foot of the accelerator and onto the brake) it will ensure that the highest possible braking power is applied to help you stop in the shortest amount of time.
Passive Safety
Crumple Zones – Crumple zones are built in sections of a vehicles panels and chassis which are designed to be weaker than other parts of the vehicle. This ensures that the force of a heavy impact will be absorbed by the vehicle rather than the passenger's body.
Airbags – Airbags are fairly straightforward – they will shield an occupant from hitting hard surfaces or objects or being hit by the same to avoid or minimise injuries.
Seatbelts – One of the first safety technologies, and the one that has saved the most lives over the years, a seatbelt is designed to keep an occupant in their seat in the event of a collision. This has a number of benefits – it will stop passengers from being ejected from a vehicle, it means the vehicle designers know where a passenger will be so can then better control where airbags and other safety features deploy to be more effective.
ROPS (Roll Over Protection System) – Refers to compartments/frames or cabs designed to increase the protection of motorists in the event of vehicle rollover and to reduce the occurrence of injury.
Side Intrusion Bars – Side intrusion bars are designed to minimise the impact of the most dangerous collisions – the side impact. They will assist in stopping an outside object (car, power pole, tree etc.) from intruding into the passenger zone.
Now that you know what to look for in a new car, it is time to find it – 360 Finance have contacts within over 100 dealerships across Australia and work with vehicle brokers Australia wide as well! Remember to always consider the safety of your next vehicle before sourcing your car finance with 360. This way, not only will you be safe inside your new purchase, you will be safe and secure when your loan is processed.