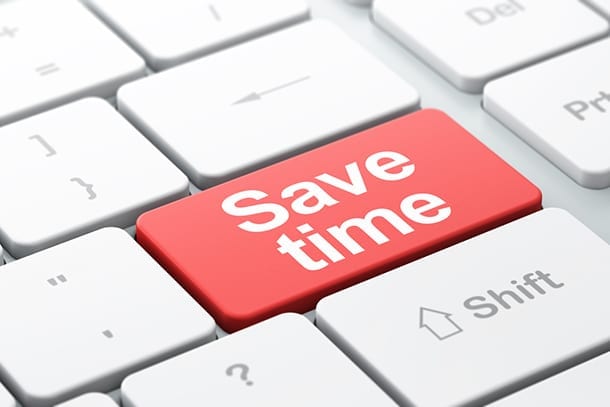 How to save time buying a car from a dealer
Time is money – a phrase perfectly fitting for the process of buying a car. It is estimated that buying a car from a dealer takes on average between 3 – 8 hours. Have you ever wondered why the process takes so long? You may be surprised (or not) to know that this is all related to money. There is a phenomenon known as "decision fatigue" at work during the car buying process and dealers count on this to catch buyers out on extras, fees and charges near the end of the sale.
Decision fatigue is a mental process where the brain gets so overwhelmed and tired of making decisions that the quality of these decisions reduces over time. The car buying scenario is the perfect example of this as the buyer must make many decisions one after the other within a short amount of time. For instance – what model? What colour? What extras? What safety features? Sunroof? The list goes on and on. After all of these decisions when you are starting to negotiate price, extras, fees and charges, you're likely to be at your most tired and most vulnerable. This is when the fine print starts to get hazy and it seems easier to agree than to haggle. Around this time is also when you're introduced to a range of people including the sales manager, the business manager, the aftermarket manager with the aim of dragging out the process and effectively making a tidy profit.
You may be thinking that all of these decisions have to be made at some point. This is true however it is possible to avoid the traps of decision fatigue and keep more money in your pocket by following these three tips.
1. Arrange finance before going anywhere near a dealership
The usual car dealership process introduces the business manager right at the end of the sale. This is not because you have to know what car you want before organising finance as many customers think. It is simply because by the time you finally make into their office, you're exhausted! And rightly so – you've just bought a car! With this comes the vulnerability of decision fatigue, reduced will power and a desire to get it all over with. This is perfect for the business manager who will rely on complicated calculations to hide high rates, fees and charges.
Don't get caught out by this and arrange your car finance with an online broker like 360 Finance before you go anywhere near a dealership. This allows you the freedom to organise your budget and repayments at a time that is convenient to you. At 360 Finance we have the added advantage of being able to arrange all of the documentation via email so you can complete all of the application in your own time without the hassle or stress of a dealership. Having pre-approval in place before heading to a dealership gives you the upper hand with negotiations and prevents you getting caught out with finance scams.
2. Narrow your choices by searching online
There are now many websites that provide accurate and up to date information about the car market including features, price and availability. Car comparison tools are particularly useful for working out what specifications you want before heading into the dealership. Having a clear idea of what you're looking for before speaking to the salesperson means that you've already made the majority of the decisions. That means you can be fresh to negotiate price before you get mentally exhausted.
3. Test drive on different days
Give yourself time to think about each car you like by test driving on different days. If this is not possible, try to break up each drive with a snack or drink. When the salesperson who organised the test drive starts talking price, simply let them know you will be in touch. If you're interested in extras, use the vehicle price guides from the dealer or online to help you decide if they're worth the cost before speaking to the aftermarket sales team. Breaking up all of these decisions makes the process quicker at the dealership and helps you to make the right choice.
4. Find your car through a professional
Once you have decided on the car and specifications you want, use a car broker to source and negotiate on a car that suits your needs. At 360 Finance we offer a car finding service and have access to over 100 dealerships across Australia. With so much choice at our fingertips and years of experience we can find you the car you want at the price you want without any of the hassle. You won't need to worry about negotiating price or lose your weekends to finding the perfect car.
5. Ask for delivery at home
In some cases it is even possible for you to receive delivery of the car at your home and work. This removes any of the rigmarole of meeting the aftermarket, business and sales manager and allows you to close the deal on your own turf. Even if this service isn't available, completing all of the steps outside of the dealer means that getting into your new car should only take around 30 – 45 mins.
So if you're wanting to spend less time in a car dealership whilst keeping more money in your pocket, follow these tips when getting your next car. At 360 Finance, we'd love to help you get into the car of your dreams as quick as possible and offer same day approval and a car finding service for your convenience. So contact one of our friendly team members to see how we can help you today.