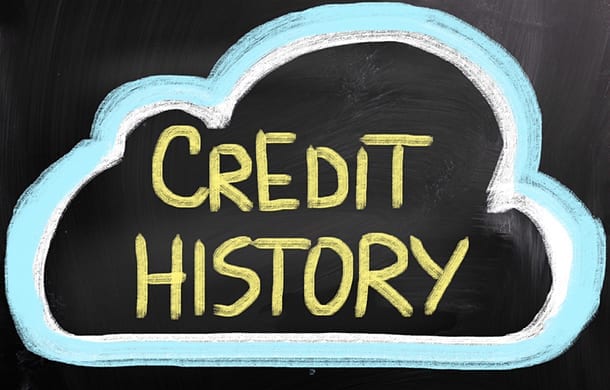 4 Tips for building good credit history
There are many times throughout life where access to credit is necessary. It may be for a new car loan, buying your first home, expanding your business or taking that once in a lifetime holiday. In order to have access to these credit options, it is important to demonstrate a strong financial history and the capacity to manage different credit types. This can be difficult to establish, particularly for young people, those who have had no previous credit or situations of bad credit history. There are however many things that you can start doing right now to build good credit history.
1. Make your car loan repayments on time
Maintaining a good repayment history on your car loan is one of the most important factors in building good credit. Your ability to make regular and on time repayments, even just the minimum repayment for your car loan, demonstrates to lenders that you are reliable. With Australia's new credit reporting system, repayment history information is recorded monthly and is active for two years. If late or outstanding repayments are listed in your report, lenders will be less likely to risk financing with you. There are a number of things you can do to ensure your car loan repayments are made on time including;
Schedule all your repayments as close as possible to pay day or the day after pay day
Set up direct debits or automatic payments
Sign up for email or text alerts that advise you of due dates
Always redirect your mail if moving house so that you don't miss any bills
At 360 Finance we are aware that there is usually a good reason why your car loan payments have been missed with common reasons being a change of address or bank account details. We do everything we can to help our customers build and maintain good credit so will touch base with you if your circumstances appear to have changed.
Making repayments on time will go a long way to building a good credit history and allowing you to apply for larger amounts of credit in the future.
2. Talk to your credit provider ASAP if in difficulty
Over the life of a loan, it is not uncommon for many people to find themselves in the situation where they are unable to meet their financial commitments short term. Some common circumstances include job loss or redundancy, accidents or illness or unexpected bills. Too often embarrassment or fear can lead to inaction. However the best way to manage this position is to contact the credit provider as soon as possible and advise them of your situation. They may be able to make arrangements with you to prevent any negative recording on your credit history. If you have previously demonstrated a commitment to regularly paying on time, the lender is more likely to make allowances for unusual circumstances. This keeps your credit history clean for the future.
3. Apply for credit only when you need it
Every time a lender makes an enquiry on your credit file, it is listed on your credit report and may impact your credit score. The amount of credit applied for, the type of credit (eg. Home loan, car loan, cash advance ) and the number of applications made within a certain amount of time are all used to determine your creditworthiness. Even if you do not accept a loan, these applications are still recorded and lenders may see frequent applications as a sign of financial hardship. Therefore it is best to avoid shopping in the wrong places for your car loan or other lending requirement by making needless applications with a lender who may not have a suitable loan product for you. To avoid this, use an experienced finance broker such as 360 Finance. With access to a wide range of products we can ensure you apply for the right type of car loan, boat loan or caravan loan first time. We also have extensive knowledge as to what each lender is most likely to approve so are able to limit unnecessary hits on your credit.
4. Regularly check your credit report
Up to 30% of Australians have errors on their credit file and often don't know about it until they apply for credit. These errors may be related to data entry mistakes however can also be a result of identity theft. So even if you are financially responsible, it is still possible for your credit report to tell a different story.
Credit reporting agencies are required by law to provide a free credit report to consumers every twelve months or within three months of an unsuccessful application for credit. So it is a good idea to make use of this free service and check all the details on your credit records. You should check your personal details, listings of current and outstanding credit, registered default and repayment history and make sure that any enquiries and applications listed have actually been done by you.
The report will also provide you with a specific score that lenders use to categorise your creditworthiness. See our blog on the reporting system for further details about this score (LINK). Be aware that this credit score can fluctuate depending on the type and amount of information in your report and is calculated at the time the lender submits their enquiry. So if an overdue debt is listed on your report and near expiry, your chances of a successful application may be better if you wait this time out. Some reporting agencies provide an alert service as part of a paid subscription to your credit report that notifies you if any changes are made to your history. This may be useful for peace of mind should identity theft occur or to monitor improvements in your score so that you know the best time to apply for credit.
At 360 Finance, we have a wealth of experience interpreting and using credit reports to find the best car, boat or bike loan product for each individual's circumstance. Even in situations where the credit score is low, we take the time to talk with you about your situation and are in a unique position to negotiate a competitive approval on your behalf with lenders. This means we are often able to approve loans where others can't.
It is never too late to start building good credit history and you can begin following these tips straightaway. One year from now, you'll be glad you started today.