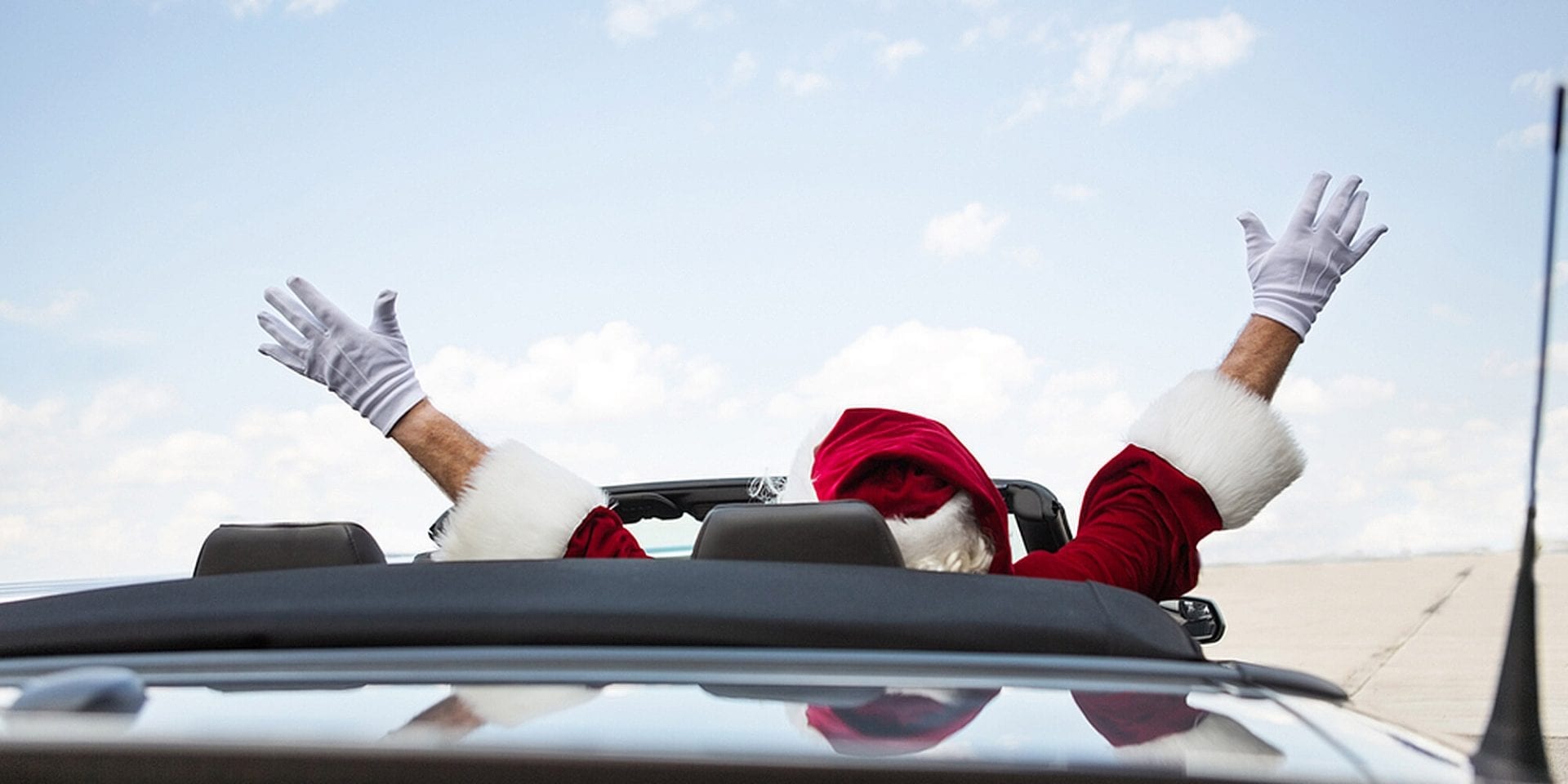 All I want for christmas is a new car
Christmas is just around the corner and it's around this time that companies across all industries start to release a string of new products just in time for the "silly" season. The car industry is no different with some of the big guns bringing out new models just in time for Christmas. If you are in the market for a new car model, then this list is for you.
Ford Everest – Look out for great car finance deals in October
This is Australian motoring…made in China. The Ford Everest is a 7 seat four-wheel drive that went through rigorous testing at Ford's top secret track outside of Geelong after 1200 Australian designers came together to bring this car to life. However even with the Australian blood that runs through the Everest's tanks it will not be built in Australia. As we discussed recently car manufacturing in Australia is a thing of the past so the Everest will be built in China, India and Thailand. The Everest is based around the highly successful Ford Ranger but will replace the Territory when it joins the Falcon on the discontinued list.
An Everest base model will set you back $54,990 with a top of the range going for around $77,500 plus on road costs. This price tag could be made much more manageable by speaking with one of the finance consultants here at 360 Finance.
Holden VF Series II Commodore – Talk to 360 about a car loan in October
Here it is, the last Australian built Commodore and boy will you hear it go. More than half of the VF Series II cars will be fitted with the same 6.2L V8 found in the Chevrolet Corvette. This car has been meticulously designed, the scoops on the SSV models were designed in Monash University's wind tunnel to channel air to the engine bay. The top model will do 0 – 100km/h in just 4.9 seconds.
The base model Evoke V6 automatic is available for $35,490 while the top of the line SSV Redline V8 automatic will set you back $56,190.
Toyota HiLux Loans – October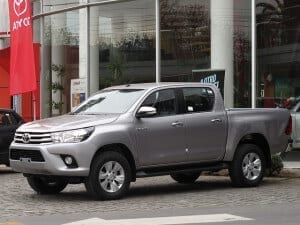 Harry Potter and the Goblet of Fire, Star Wars Episode III and Brokeback Mountain. These were the movies headlining theatres the last time we saw a brand new HiLux. That's right it has been 10 years since Toyota has released a new model of their franchise utility vehicle. A vehicle that outsells the Holden Commodore and the Ford Falcon, there is no denying the magnitude of this announcement. Amazingly the chief engineer of the HiLux also led the creation of Toyota's miniscule European runabout the iQ which wouldn't dent the HiLux's bumper.
The HiLux, according to Toyota, has maintained what has been essential to its success for the last 30 years, it is tough… like really tough. With towing capacity of up to 3500kg and payload increased to 1240kg on some models, below the hood is a 2.8L turbo diesel engine to get you to work on time. However it is inside that we will see the biggest changes with a hi-tech dashboard that resembles a tablet computer. Toyota in showing its continued commitment to safety is installing rear-viewing cameras in all but the most basic model. Some models will have an esky style cool box in the dash and 12 cup holders… that's more than 2 per seat.
The HiLux will start at around $21,000 with the top of the range SR5 going for around the $60,000 mark. Remember if you are self-employed or working under an ABN your 360 Finance consultant can get you approved through your business with little to no financial documentation.
Toyota Landcruiser 200 Finance – October
The Landcruiser has sold over 900,000 units since its inception in 1958 and has not received a facelift since 07, so big things were expected when Toyota announced that the 'cruiser would be getting a new model this year. The new model holds a slew of new features, the most obvious of which are the new larger grille, new bonnet and redesigned set back head lights. The engine has been re-tuned to meet emissions standards and power has been increased by 5kW to 200kW. Inside you will find a similar screen to that of the new HiLux along with new seats with padding on touch points. The top of the range Sahara will have all the technology a top end vehicle should with front camera and forward collision warnings along with active cruise control and automatic high beams.
Prices for the new Landcruiser will start at around $60,000 and range up to just over 6 figures for the Sahara.
Finance a Kia Optima in November
In April at the New York motor show Kia unveiled its new turbo charged Optima sedan. The company is pushing the new Optima as "the gentleman's WRX" as they push to add more performance to their vehicles. The styling of the Optima has not changed since the previous model but there have been some real changes beneath the hood. The current models engine will be available and has been re-tuned for better fuel economy; the addition of a 1.6L four-cylinder turbo petrol model will be a welcome addition to the line. The car has been widened in order to increase comfort and has added connectivity of both Android Auto and Apple Car Play.
Prices for the Optima are starting around the $30,000 mark and go up from there. A 360 Finance consultant can show you how to get this at surprisingly low repayments.
Mercedes Benz C 350e – November
The C class has been a staple of Mercedes range for decades and now they introduce a new wrinkle to the line-up. The C 350e is a Petrol-Electric plug in hybrid and it is an engineering marvel. Mercedes has introduced what it refers to as Intelligent Energy Management which results in an amazing array of different driving modes. You have the option of economy mode, Sport, Sport+, comfort and custom individual mode and just like a ShamWOW "just wait there's more!" Those are just the petrol engine modes, and then you have the hybrid system which has hybrid, E-mode, E-save and Charge mode. The on board GPS connects to the engine computer and will figure out where to use what kind of energy and how much you need, with these advances the 350e gets you down to a staggering 2.1L/100km. The interior is beautifully presented as is standard practice in Mercedes vehicles featuring the aforementioned GPS along with pre entry climate control that can be controlled via the internet.
A 360 Finance consultant will get you the best rate and repayment on your new 350e so that along with the savings on petrol make the $80,000 price tag for the base model a little easier to swallow.
Ford Mustang – December (if you're lucky)
Is this the most awaited car release in recent memory? This year's Mustang release marks the first time the car has been made in right hand drive on a Ford production line. Australians have been clamouring to get their hands on this iconic vehicle with the current waiting list being approximated at around 18 months! The has always been a supremely popular vehicle with over 9 million being sold worldwide since it first rolled off the production line in 1964. Let us not forget that the Mustang will be replacing the ever popular XR8 and GT models. However now is Australia's chance to be able to purchase a brand new Mustang at your local Ford dealership. There will be two different engine types available with the 2.3L turbo four-cylinder and the 5L V8. The interior has 4.2inch easy to use touch screen display and a sizeable boot space.
The Mustang will range from $45,000 up to $64,000.
Christmas is coming soon so why not get a hold of a 360 Finance broker today and get a pre-approval for a new car under way.