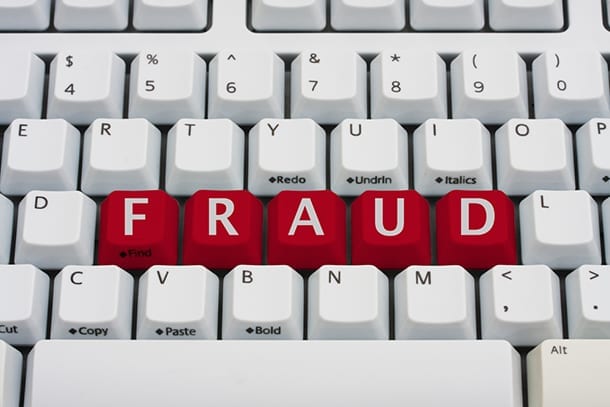 Avoid fraud by using a car loan broker that holds an Australian Credit Licence
When buying a car, do you really know if the seller is genuine and that the car is mechanically in good shape without any finance owing on it? How would you know if that "Too good to be true." deal is what you think it is?
The truth is that fraudulent transactions take place every day and unfortunately, fraudsters are often smarter than your average bear. These scammers are crafty critters and are always conjuring up ways of taking away your hard earned cash.
Elaborate scams with fictitious buyers, fake email communication with overseas buyers, incorrect badges, wound back clocks are just a few of the dirty tricks that get played. The private sale market is ripe with fraud, just take a look at Danny DeVito in the movie Matilda and you will get idea.
Why not take the stress out of the car buying game and know that the vehicle and the seller are genuine? Car loan brokers that hold an Australian Credit Licence run multiple checks to make sure that the car is what the seller says it is and by dealing with hundreds of applications a day, 360 are able to smell a fish from a mile away. By fish, we mean a dodgy deal.
The way that brokers gather information ensures that all the i's are dotted and the t's are crossed and that the vehicle you are eyeing off is as portrayed in the advert and free of any encumbrances or on the written off register.
Not only do finance brokers require paperwork, they require it directly from the source rather than a 3rd party, whether that be the mechanic performing the roadworthy or the dealer selling the vehicle. This is to help counteract fraud and keep you from buying a lemon or a vehicle that is encumbered. This also means that very little is required on your behalf as you can leave the emailing/scanning/faxing of documents to your car loan consultant and the relevant parties.
By taking out a secured car loan through a broker, you also have the added peace of mind that the lender will also check the vehicle you are purchasing. This is because the bank or financial institution will have to secure your new or used vehicle against the loan and it is in their best interests to do so in case the loan was to fall over.
As you can see, a lot more goes on behind the scenes than meets the eye when dealing with car loan brokers. Their main aim is to make the process seem quick and easy on your end and so that you don't have to worry about being taken advantage of by a fraudster or dodgy used car salesperson.
If you are a brave soul and want to take on the car buying purchase by yourself, we can't stop you. However, if you want to take the stress free way, then feel free to get in contact with a 360 car loans expert today on 1300 361 360.