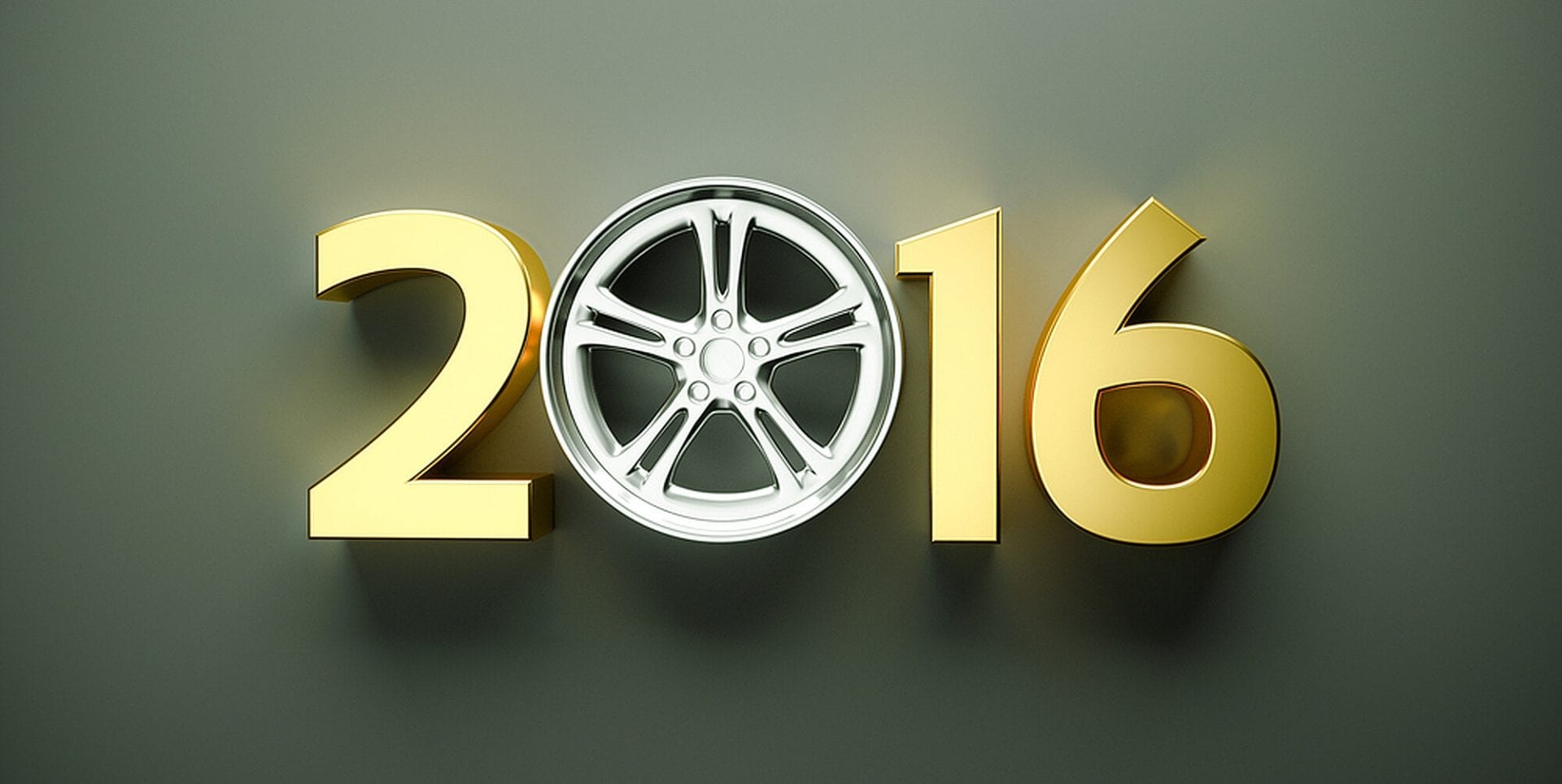 Best Cars To Finance in 2016
2016 is just around the corner and it holds many things to be excited for. Not the least of which being the Olympics in Brazil at the end of the year. However there are also some really exciting releases coming in the automotive industry so here is my picks for the best cars of 2016.
[full_width_start]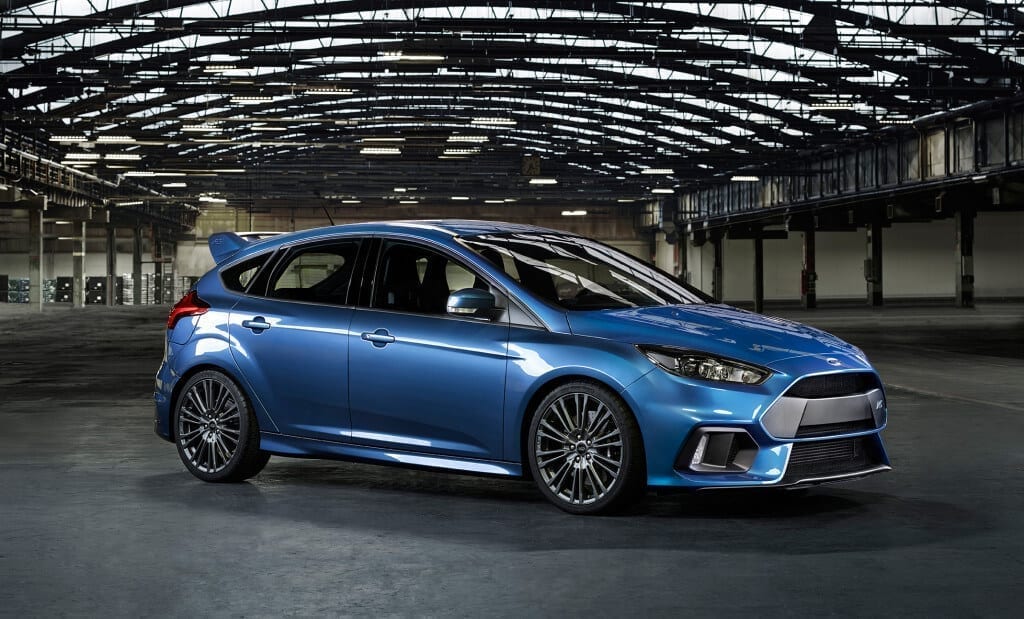 Hatches & Small Car Finance
Ford Focus Loans
The Focus has always been a great choice for a small sedan or hatchback. For 2016, the Focus returns with a Ford's new Sync 3 interface technology. The Focus delivers a sophisticated day to day driving experience which is exactly what you are looking for in a city car. The Focus has an almost unexpectedly upscale cabin for an "economy" car. This is a great choice for a day to day run about.
Fiat 500 Abarth
The Fiat 500 Abarth has long been the car lovers' micro car. In a segment of the car market that includes the VW UP and the Nissan Micra the Abarth stands out significantly due to its gorgeous European design and brilliant Alpha Romeo 1.75L turbo engine that would get you from 0-110km/h in just 7 seconds.
Honda Civic
The Honda Civic returns this year with striking looks, turbocharged power and a roomy, tech savvy interior. Honda has put a lot of work into this year's Civic as the last few models were widely panned and allowed Fords Focus and the Mazda3 to get back into the running for the top small car in the market. Honda has overhauled the designed and increased the size inside (something that is an issue in competitors especially the Mazda3) A responsive 7 inch touch screen comes standard in all but the base LX model, featuring Apple Carplay and Android Auto so you have full smartphone functionality via the in dash touch screen.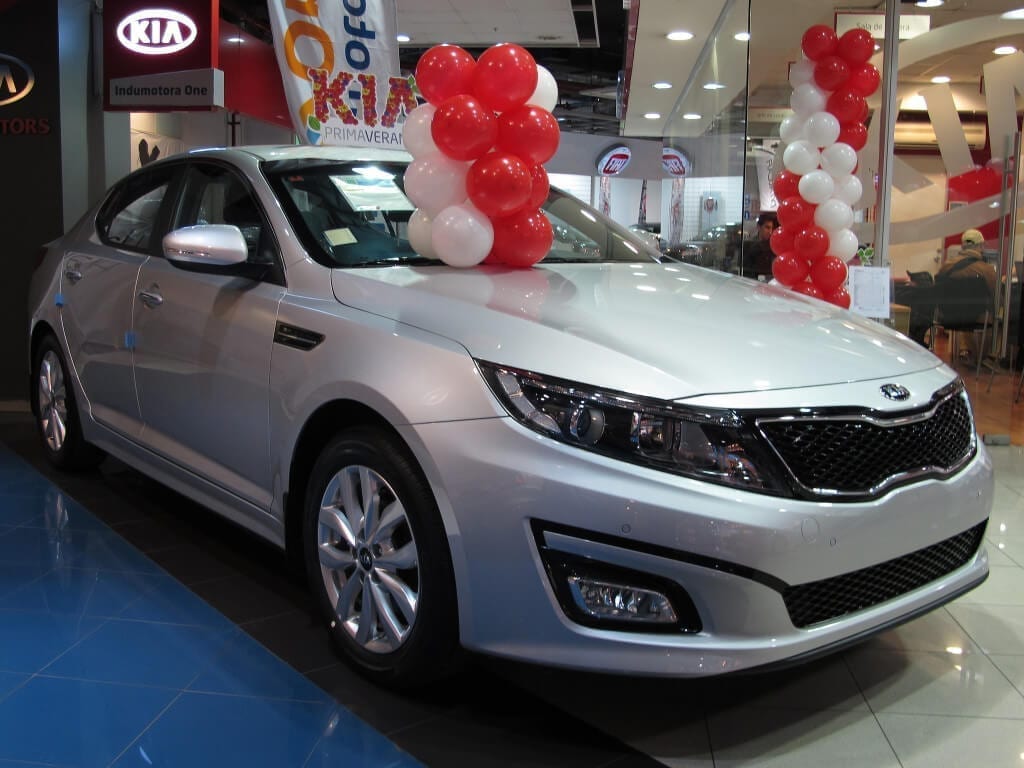 Family Sedan & Mid Size Car Loans
Kia Optima
When the Optima first hit the market in 2011 it was a game changer for Kia. Its aggressive style was a change for the previously sedate styling of the Kia range. The new version of the Optima will feature a 2 litre turbo engine. The interior comfort has been increased with better seats along with an 8 inch touchscreen display with Apple Carplay and Android Auto that will be accessible via the screen, steering wheel or voice command.
Volvo S60
Volvo is the safety brand right? The car your grandad had because it would never break down and "no one dies in a Volvo" right? Volvo's aren't fun, Volvo's aren't sexy…well that all changes with the S60. Volvo is finally contending with other European auto makers with this fine entry level luxury sedan. The S60 boasts a fantastic range of engine options including a brilliant 3 Litre inline six cylinder engine that produces 325 horse power and a 0 – 100km/h time of just 5.4 seconds. All this at a pretty efficient 7.64km per litre. The new S60's interior is on par with other entry level luxury sedans however Volvo's unique Scandinavian take on metal and wood accents gives the S60 cabin a unique personality amongst its rivals. The S60 is a luxury sedan at a family price tag.
Mazda6 Finance
This is the sedan to buy this year in my opinion, the 6 is a near perfect family sedan. In a market normally dominated by Camrys, Commodores (RIP) and Falcons (Double RIP) the Mazda6 has long been an under the radar option for families. That is all about to change and not just due to the market losing two of the major players. The Mazda 6 is sensational with its stunning shape, athletic driving experience and modern technology. The Mazda 6 is zippy with communicative precise steering and sporty tuning. Mazda is one of the few car makers still putting 6 speed manual gear boxes into cars and that helps the Mazda be a practical family sedan with car enthusiast leanings.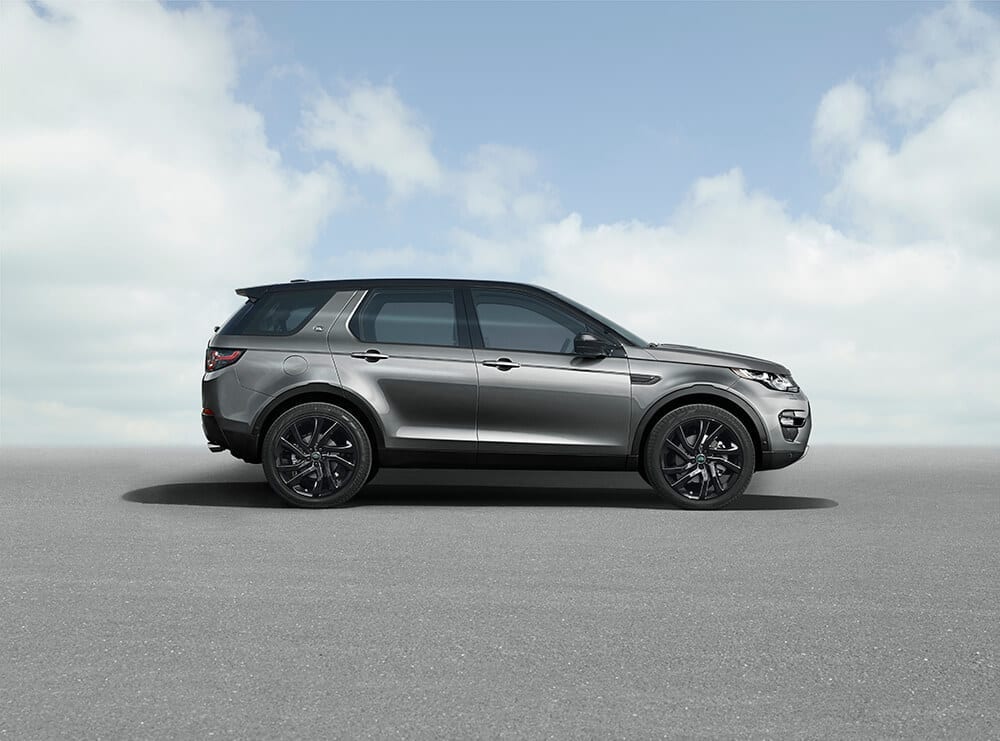 SUV and 4×4 Car Finance
Land Rover Discovery Sport
The Discovery Sport was a new model in 2015 and returns to form in 2016. Land Rover's InControl Protect system is now standard on all models which comes with an app allowing you additional functionality like being able to unlock the vehicle or start the engine with your smart phone. The Discovery Sport's styling is smooth and simple, a big change from the Discovery 4's boxy looks and a complete 180 from the jagged lines of the old Defender. Similar to its close cousin the Evoque, the Discovery Sport is supremely stable and well co-ordinated when turning. Land Rover's are historically good off road vehicles but that is not where the Discovery Sport belongs. This car is a dream drive for people who want to spend a bit more money than those buying the Mazda's or Honda's.
Honda CR-V
When shopping for a compact SUV you can't really go wrong with the CR-V. With its spacious feature packed cabin and ample boot space you can almost overlook it's less than impressive engine. The CR-V has a fantastic interior with ample head and legroom for both front and rear passengers. There is a long list of available safety and comfort features; heated seats, a sunroof and keyless ignition are all standard features for the mid-level models. The mid-level model (EX) also features a nifty blind spot camera that comes on when the right indicator is turned on. Where the CR-V falls down however is the engine, you will need to flog it out in order to pass on the highway however it is fairly economical and handles quite well.
Mazda CX-5
Okay so from my Mazda 6 write up you could probably ascertain that I quite like the 2016 fleet from Mazda and that continues here with the CX-5. With its spacious interior, impressive fuel economy and top safety scores the CX-5 is the top pick amongst cross overs. Throw in its fun to drive nature and there is no question that the CX-5 is a car you must look at if you're in the market for a cross over SUV. Now look the acceleration in the base model's engine does leave a little to be desired but the rest of the vehicle more than makes up for it. The upgraded 2.5 litre four cylinder is a much better option given its superior power and almost identical fuel economy. The CX-5 is a pleasure to drive it handles beautifully; the brakes and suspension are uncommonly good for a vehicle in this class. You will not go wrong if the CX-5 is your next car.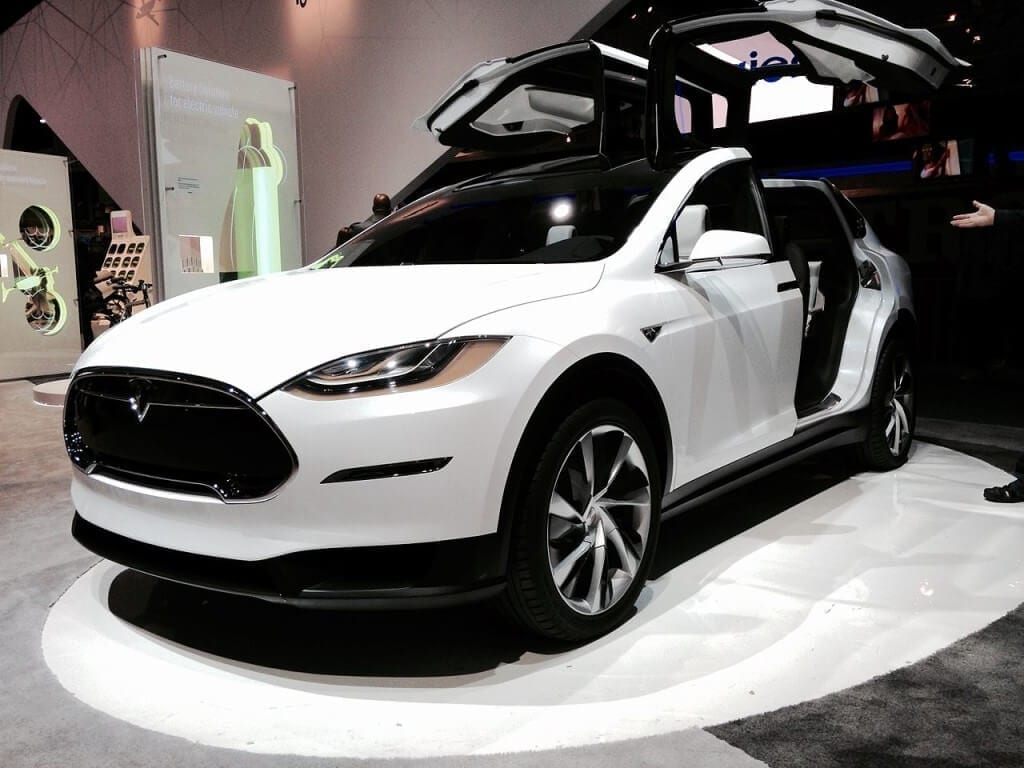 Luxury Car Finance
Tesla Model S
When it comes to luxury electric cars there is no competition for the 2016 Tesla Model S, with elegant design, 385 km or more of pure electric range and hair raising acceleration on the higher-end models. It truly is a one of a kind vehicle. Now in its fifth year the Model S remains the highest range electric sedan in mass production. It is great looking, fast and comfortable. As with all the luxury models on this list you will not get a Model S for cheap, with the top of the line P90D coming in at more than $150,000. The car is fast… like scary fast, the P90D has a "ludicrous" mode which gets you a 0-100km/h time of 2.8 seconds. Tesla scores brilliantly when it comes to safety as well so it is no wonder the Model S has won awards from both enthusiast magazines and sensible automotive purchasing consumer reports.
Audi A6
With its finally crafted cabin, athletic handling, top of the range technology and strong yet fuel-efficient engine the Audi A6 treats its owners very well…and looks damn sharp while doing it. The A6 has an incredible sense of refinement about it; the engine is smooth and provides performance that seems stronger than it has historically. Even the diesel model TDI is impressive when it comes to power with a 5.6 second 0 – 100km/h. On top of the high end engines the A6 impresses with its upscale ambience, high-tech features and agile handling. There are too many features to this vehicle to list them all here but all I will say is that if you are in the market for a luxury sedan, make sure you check out the Audi A6
Mercedes-Benz S Class
Since the 1970's the Mercedes-Benz S Class has represented the highest level of automotive excellence and has been a bench mark for the rest of the industry. The 2016 model will continue that trend with its unparalleled engineering, technology and luxury features that are apparent in everything from the suspension to the stereo. Let's talk options… there are six models, two body styles, six seat massage selections, twelve music sources, twenty-four speakers, four interior fragrances, eleven airbags and a choice of four different enormous display screens! When it comes to the power of your engine your options range from 436 horsepower up to 621. Look I am a massive Mercedes fan and could go on and on about this car but all that needs to be said is that the S Class is easily amongst the finest cars being made today.
These are just a selection of some of the amazing vehicles set to hit our shores in 2016. Whether it's a reboot of an old favourite or a new kid on the block 2016 will be a great year to buy a new car. Picking the car is the hard part, whereas getting your car finance is easy, call 360 Finance today and be driving your new car in no time.
[full_width_end]