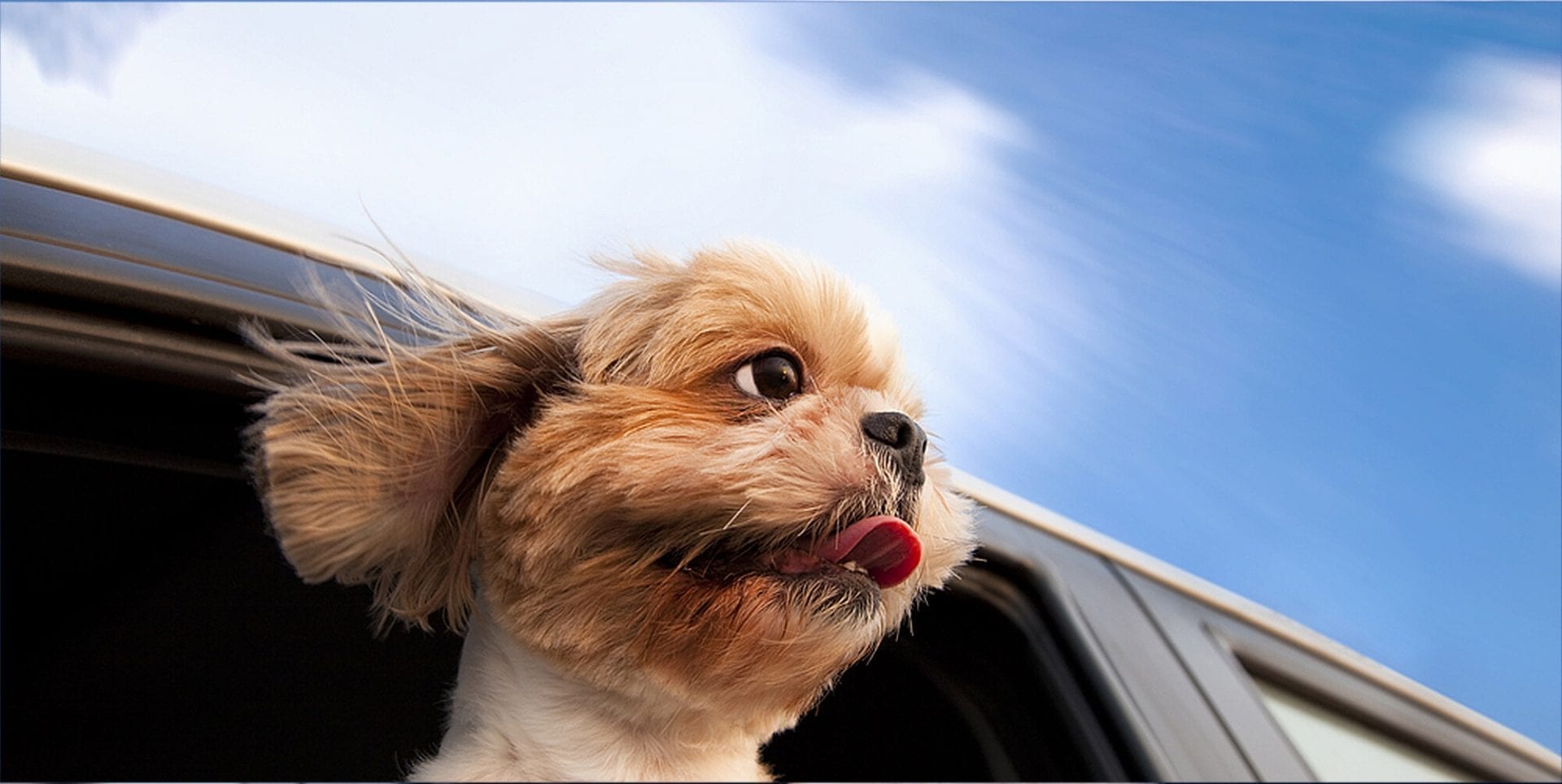 Four Wheels For Our Four Legged Friends
I had a barbeque at my house over the weekend and sitting there speaking with my friends the discussion turned to cars. More specifically my friend and her husband were discussing how when they bought their most recent car one of the main deciding factors in purchasing the Jeep Patriot was that it is great for their two beagles. This got me thinking, what cars are best for our four legged friends. More than 80 percent of dog owners take our furry companions along in the car, for anything from a trip to the shops to a long road trip, so it makes sense to keep the pooches happy. So what are the key factors that help a car make this list? Easy to clean areas, cargo dividers and how easy it is for the dog to enter and exit the vehicle all came in to play when choosing our finalists. The best cars for dogs have a separate cargo area with plenty of room, tie down hooks for harnesses and visibility both for the dog too see you and for you to see your dog.
Before we get into the cars let's take a quick moment to discuss an important issue. Whenever a dog is in your vehicle they need to be wearing a harness. Think about it; if you were to have a crash on the highway at 100km per hour and your dog is not properly restrained, it could potentially become a flying missile through your car. Whatever it hits odds are the dog will come off worse and if it hits a person, that individual is going to suffer serious injuries or possibly death also. This is why dogs should always be retrained when in a car, for both your dog and your fellow motorists safety.
So let's discuss the cars.
[full_width_start]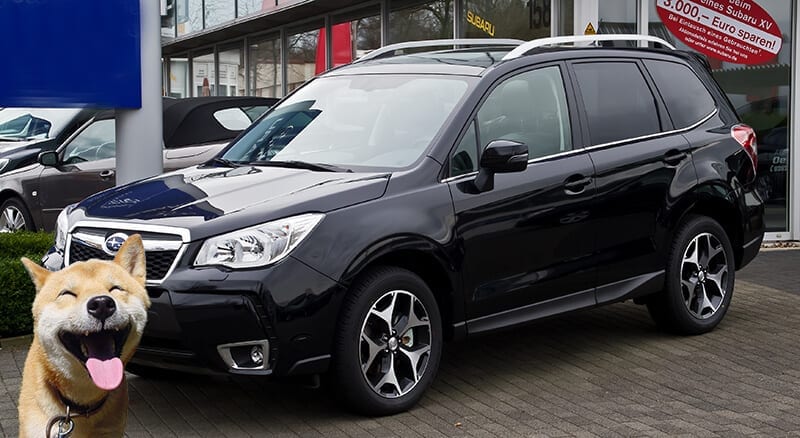 Subaru Forester – Secured Car Loans With Low Rates And Repayments
The Forester has roomy comfortable space for people and pets alike, plus the Forester's all-wheel drive capabilities make it easier to get through some more rugged terrain so pooch can go for a bit of a bush run. The Forester also has a huge cargo capacity with the back seats folded down so no matter what size dog you have they can be comfortable on the ride. The Forester also sits lower to the ground then most SUVs allowing easy access for the dog. There are also ample tie down points to secure the dog for a safe journey.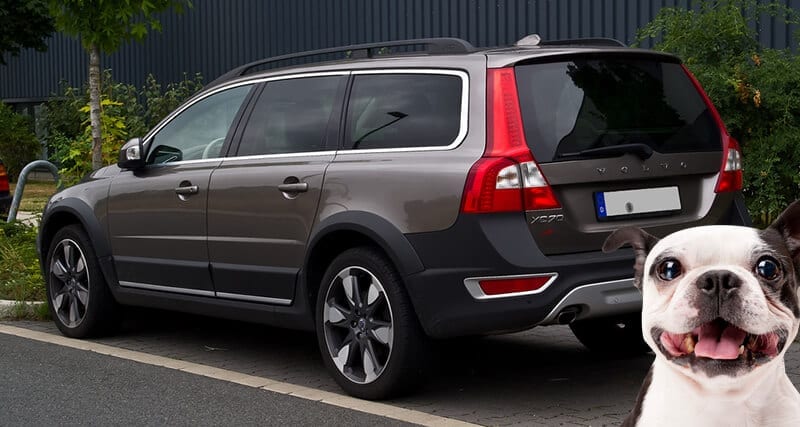 Volvo CX70 – Great Rates For Your Next Car Loan
We all know Volvo has a reputation when it comes to safety for the whole family and even claim that nobody will be killed or seriously injured in new Volvo by 2020 but how do their cars stack up for our furry friends? Well similar to the Forester the CX70 is all wheel drive, so for the hiking dog this is a great option. With its split folding rear seat and cargo divider you have plenty of space for both your furry pal and your luggage on long journeys. Throw in its 3.2 litre six cylinder engine and this is a car that both human and hound can enjoy.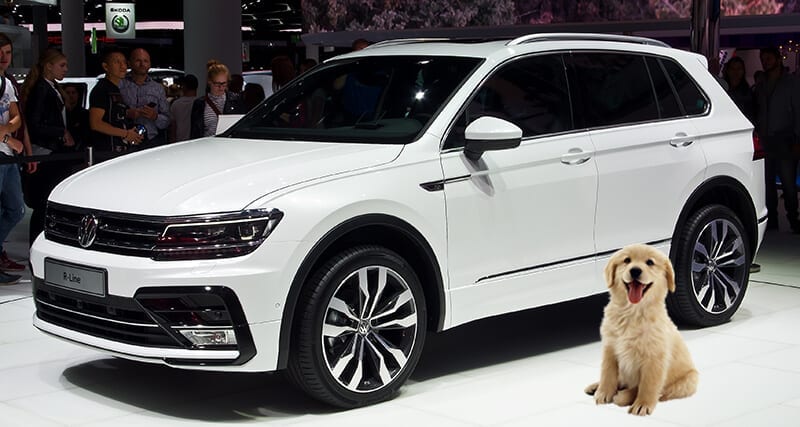 Volkswagen Tiguan Finance For Spacious Cars
Fun fact time! The VW Tiguan got its name by combining the words Tiger and Iguana, so it has to be animal friendly! The Tiguan is brilliantly engineered by seeming compact on the outside but surprisingly spacious within. The rear seats fold completely flat, making room for every size of dog and the optional cargo barrier can make things very safe for all involved.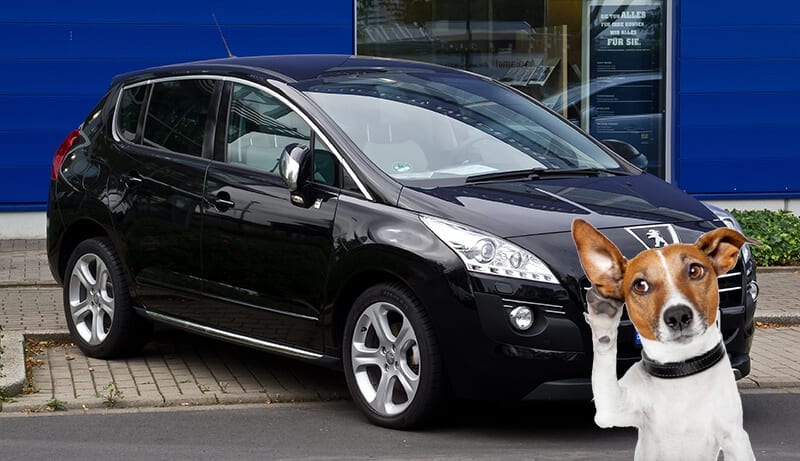 Peugeot 3008 – Low Rate Loans For European Cars
The 3008 features a really innovative modular boot system that has 3 different settings for the depth of the boot floor. This allows you to make the space more suitable for whatever size your furry pal may be. The car also features a split tailgate that will allow for easy access for all but the smallest of dogs. The Peugeot has all the bells and whistles of a top of the range SUV at a moderate price, you can pick the 2015 model up for under $40,000 drive away. The back seats fold down to make a massive 1604 Litres of capacity for even the biggest great dane.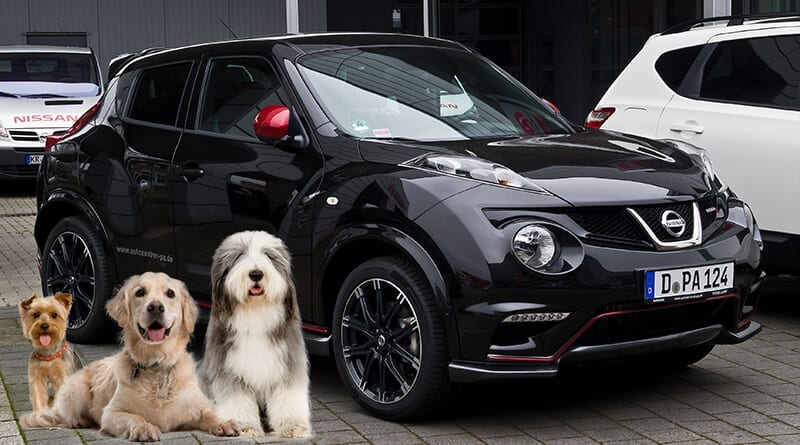 Have You Considered Financing a Nissan Juke?
The Juke is a funny little car, reminiscent of an adorable "bitsa" puppy that you can't quite work out what is. Part coupe, part SUV, part hatchback the Juke offers just the right amount of size and utility for small to medium dogs. The Juke has a low ride height for easy access and a large rear hatch to make the jump in quite easy. The head turner of a car is great for the stylish modern pooches of the world.
There are a wide range of options when it comes to what car to get to transport you and your pooch with safety and style however when it comes to choosing a low rate car loan there is only one choice, 360 Finance. So when you and Fido are looking for your next car give one of our brokers a call to guarantee the best rate and repayment on your dog friendly ride.
[full_width_end]