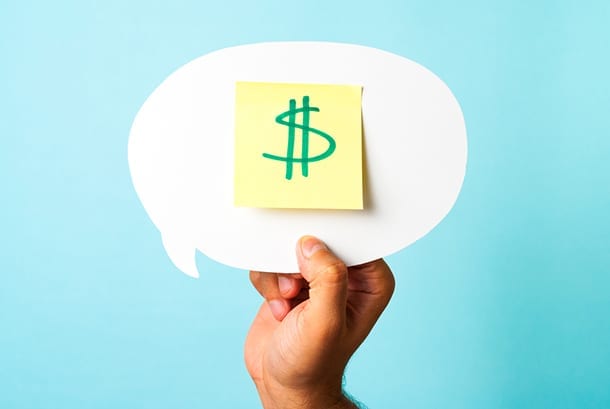 5 Facts you may not know about car finance quotes
Have you been caught out by a quote that doesn't stack up? Or are you looking for finance and wary of dealer packages that seem too good to be true?
Don't worry – we see this every day at 360 Finance. Many customers come to us looking to refinance their car loans due to unaffordable repayments arranged by others. Many also have family or friends which have been caught out by quotes and want to avoid making the same mistake. Although 360 Finance can assist with refinancing your loan, it is always best to avoid this by not falling victim in the first place. In order to prevent this, read on to find out five important facts about car finance quotes.
1. Quotes are subject to change….and more often do!
Customers seeking to refinance often report that they were unaware that the final figures in their loan contract were significantly different to what was originally quoted. How this happens so often is due to the way a sale is managed. Once a customer has settled on a car and a price, the business manager is introduced and finance packages are offered. In order to commit the customer to the car, the business manager will quote a low interest rate without seeking preapproval from their lender. The customer is sold on the deal and has mentally driven that car out of the showroom. It is only when the customer provides their financial information and the deal is submitted to the lenders that a final, accurate figure can be presented. This is often higher than originally quoted as certain aspects of the lending criteria have not been met for low interest loans. Although the dealer is obligated by law to disclose all the information on the contract, often the customer is easily distracted from the final figures as they are eager to get into their new vehicle. It is not until the monthly repayments are due that it becomes obvious that the numbers have changed from the original quote.
2. Quotes are a sales tactic
Vehicle sales through a dealership are usually a carefully balanced transaction between four factors: trade in price, sale price, finance and extras. The dealer will manipulate one or all of these factors to suit their needs. For example, if the customer negotiates well on the sale price of the new vehicle, they will reduce the price of the trade or increase the finance or extras charges. A low interest finance quote in this case would be made up by inflated sales price, reduced trade price or upsold extras. Or as in the circumstance above, the quote simply changes once the final deal has been submitted to the lender. Dealerships use this tactic in order to provide customers with an interest rate that seems as though it cannot be beaten by other finance providers. So even if the customer attempts to do the right thing and seek alternative finance solutions, the dealer has provided a rate that is too good to be true. Again, it is not until the final approval is provided that customers realise they may have been misled.
3. Quotes are obligation free
The dealer has no obligation to meet an original quote in the final deal package. Although a customer may realise early on that their original quote has changed, the sales manager will use every excuse or strategy under the sun to explain or renegotiate the numbers. As buying a car is often a lengthy and drawn out process, too often it seems easier to just agree to the inflated figures instead of going through the hassle of arguing about the repayments. This is especially true when that brand new car is just waiting to be driven away.
4. Car Finance Quotes are usually best case scenario
Very little information is needed from a customer in order to provide a quote on repayments. Typically all that will be asked is employment status, income, and a brief overview of credit history. Based on this information a "best case" figure can be provided. This however does not take into consideration any other personal circumstances such as existing finance liabilities, assets, and residential status or credit scores. Again it is not until the all of the information and documentation is collated and submitted to the lender that an accurate repayment amount and interest rate can be calculated. Lenders have very strict criteria as to which customers qualify for certain finance packages, and although a low rate may be initially promised, dealers are often unable to deliver on their quote.
5. Quotes do not guarantee an approval
Unfortunately we also see a lot of customers who have been through almost all of the sales process at the dealership, collected and provided all of their information, only to find out they were never eligible for the finance in the first instance. Some common reasons for this are employment history, credit history, and residential status. This is incredibly frustrating for the customer! However this situation likely ends in the best outcome as it allows them to freely seek other finance options before the deal has been finalised. Brokers including 360 Finance and our unique product offerings provide access to many more loan products than any dealer in the country. These products suit a range of different circumstances and budgets and brokers can quickly tailor a package to bring the ordeal to a close.
If you would like to avoid getting caught out by quotes, the best plan is to arrange your finance independently before ever setting foot in a dealership. With access to bank, non-bank and specialist secured car finance options, 360 Finance can find you the best loan package available. If you're in the unfortunate situation of being faced with monthly repayments that are much higher than you negotiated or an interest rate above what was promised, have a chat with one of our experienced finance brokers about your refinancing options. The large range of finance products we have access to gives us the flexibility to tailor solutions to each individual circumstance.