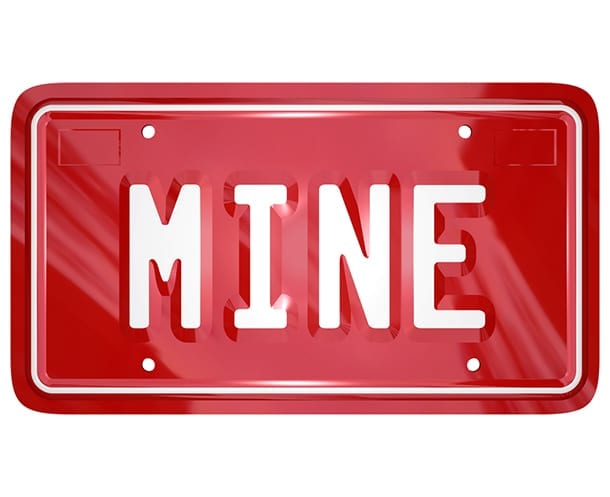 You have just turned 16 and all you can think about is getting your L plates, your hands on the wheel of the coolest car possible, and drumming up the guts to finally ask out your long time crush. Life as an "adult" is finally coming to fruition and the burning question is, what will my first car be and where will I get the funds for it?
Some of us, like myself were lucky enough to have a car handed down by the folks. For me it was a sun damaged red 1996 Ford Lazer. Not exactly a chick magnet but it was definitely a reliable first car and I was very grateful for it.
I wanted to find out the experiences of first car ownership and fortunately we have a team of finance professionals at the ready to get back to me via group email.
Reading through the bombardment of email replies, I realised that we all have our stories and memories of our first cars and that the path to owning them is not always the same.
WORK HARD AND SAVE
Saving for a car is difficult to say the least, but saving on a teenager wage seems to be driven by a goal and the need to reach it.
After slaving away flipping burgers at Hungry Jacks, Simon Starling was able to pay for his 1996 SSS Pulsar with cash. His hard work was largely fuelled by the need to impress the ladies, of course.
Corey Brett on the other hand had to sell an arm and a leg to afford his pink MX5 at the young age of 16. Apparently it was 100% worth it.
Considerations: Are you dedicated to saving for long enough to buy your vehicle outright? Consider the future running and maintenance costs of the car.
A CAR LOAN WITH A BROKER
Trent Pitt managed to get his hands on one of my favourite cars by securing a car loan at the age of 20. A 1970 British racing green Morris Mini Cooper. With a purchase price of $8000, he ended up paying approximately $50 per week over a 5 year term. I'll definitely be chasing him up for a drive in it soon.
Considerations: Look at the nature of your current employment and incomings. Factor in future costs of the vehicle and whether you will be able to afford the repayments.
Brokers take great care when it comes to assessing if you are fit for paying back your car loan. It is always in their best interests to keep you from overextending your budget and will help you find a right fit for your situation.
HAND ME DOWNS & THE BANK OF MUM AND DAD – SOME OF US ARE JUST LUCKY
Not exactly falling in the work hard and save category, at 18 years old, Patrick Glover made an excellent business decision and bought is first car from his brother for $25, a 963 Riley Elf. MkII. That's the price of a steak dinner!
How lucky was Garth! At 18 he scored a 1989 Yellow VW Citi Golf, a hand me down from his Mother. Apparently the cheapest/fastest car sold in South Africa at the time.
Delving into the classic cars, Martin Feeney picked up a 1965 Austin 1100, inherited from his brother when he went to Uni.
For Natika and her siblings, their deal was "if we didn't smoke, drink or do drugs by the time we were 18, Dad would buy us a car!". Well done to Natika as she ended up with an $11,000 Holden Vectra from the year 2000.
Considerations: Receiving a car from family or friends as a gift can definitely have its benefits, including foregoing the initial purchase price. However, do consider the mechanical state that the car is in. It may be beneficial to have it looked over by a mechanic before accepting it into your name.
SOME OF US AREN'T SO LUCKY
Dan Butler found himself behind the wheel of a 1985 Silver Mercedes 230E sedan. A big tank of a car that came back to bite in fuel and maintenance costs. Although a hand me down, as with many older cars, he ended up spending lots of money on getting it fixed because things went wrong with it often.
Dan Smith on the other hand bought his first car from his sister, a 1986 Toyota Corolla Seca for $1000. What a bargain! Until later finding out that she got it for free from Mum & Dad.
Considerations: As mentioned earlier, it is not always financially beneficial to take ownership of a car handed to you by family or friends. Calculate the true costs of ownership and don't rush into taking over registration until you are comfortable with the outgoings the car will bring.
Your first car and how you got it will remain a lifetime memory. Some of you may be lucky, some not so lucky and others will either save hard or look into affordable ways to pay for their first car. If you are the latter and are considering a car loan, feel free to give one of our finance professionals a call on 1300 361 360. Who knows, you may even be lucky enough to talk with the staff mentioned in this article.