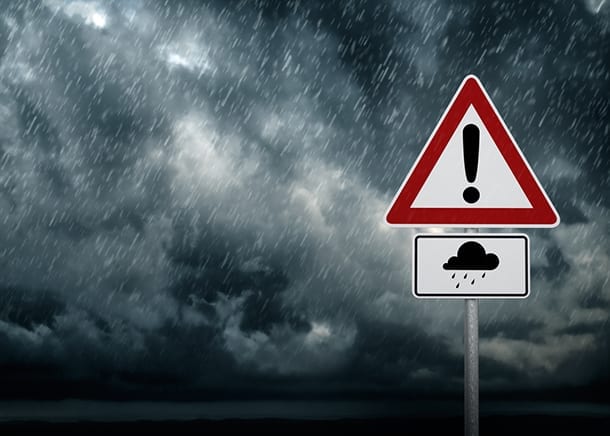 On Thursday the 27th of November, Southeast Queensland was hit by one of the most severe storms it has seen in years. It caused flash flooding, property damage, traffic chaos and more than a few car accidents, not to mention the hail! Of course, a lot of these unfortunate people will be calling their insurers this morning, likely waiting in long phone queues attempting to establish whether they will be able to repair or replace their vehicle, or whether they are going to need to arrange some other way of getting around.
This raises one very important question, what exactly does my insurer cover? Let's use the previous scenario. Say a flash flood swamps your vehicle and it is written off. Does your insurer cover you for flood? More importantly, what is their definition of the word 'flood'. Some insurers will define flood as a river or creek breaking its' banks, but what if it is simply a large amount of rain in a short time, causing a flash flood as it runs off to the creeks? Is this covered? Some insurers will cover this and some won't. This is why it is very important to make an informed decision on what insurance is the best for you and not just go for the cheapest one.
Quick Tip: Stay up to date with severe storm forecasts by signing up to the EWS notifications system that provides up to date warnings from the Bureau of Meteorology.
There's been a recent influx of cut-price insurers onto the market, and this is a great thing as it fosters a large amount of competition. The glaringly obvious question is what is included in these covers and what is really being sold here? A general insurance rule of thumb would be "If you buy cheap insurance that is exactly what you'll get". That isn't to say that there aren't some policies out there that provide both a good level of cover and an affordable premium, there certainly are, but finding the diamond in the rough is a tough proposition.
Buying no-frills insurance on a vehicle could be setting you up for a fall, particularly if there is finance on the vehicle. Most insurance companies will insure your vehicle at 'market value', a value pre-determined by the insurer, and this amount reduces over time as the car depreciates. If there's finance over the vehicle the interest on the loan will often make the loan balance more than the market value of the vehicle, so if the car is written off there will be a shortfall between the market value of the vehicle and the remaining balance on the loan. The financier is going to want their money back, and the person they come after for the shortfall is the customer. This can be avoided by supplementing your insurance with a GAP policy, an inexpensive product which will take care of the shortfall left by the comprehensive insurer and allow you to quickly move into a new car. As with all financial decisions, you should weigh up your options and see if loan insurance is a good fit for you.
Ultimately, while more expensive, some insurance companies can offer a wide range of extra options for your insurance, one of the most beneficial is a new-for-old replacement policy. This means that if your vehicle is written off, the insurer will replace it with a similar vehicle. Some insurers even offer this for the life of the policy! There are many other benefits available out there, such as hire car in the event of an accident, so you don't get stuck without transport, as well as windscreen cover.
With all of these things in mind, shopping for insurance might be a bit more of a daunting task, and that's why 360 is here. Contact the experts at 360 Finance today and let us take the guess work out of it. We have a panel of insurers to choose from and we specialise in finding you the best insurance policy along with your car finance package at the best price possible. So give us a ring and see how we can protect you while saving money.