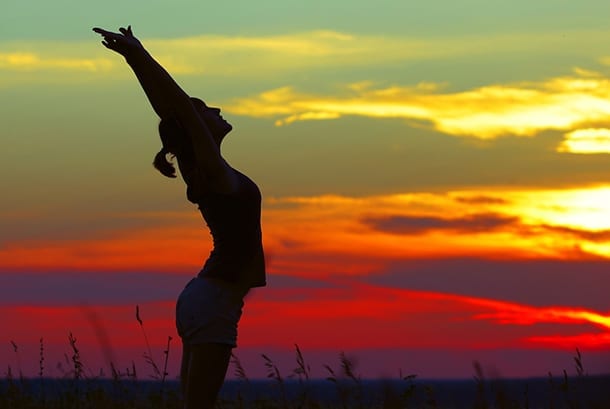 Glamping – Camping for Champs
I fantasise about being a morning person, stretching awake and rising to steal the first crack of dawn before the sun has bathed the morning in its golden glow. Waking up to the aroma of strong coffee being poured and a stoked wood-fire to keep warm in readiness for refuelling with freshly turned pancakes to have with runny maple syrup, crispy crackling bacon and eggs over-easy.
My other half jokes that all of this and catching the sunrise will be easy if we went camping since we'll still be up anyway at the burst of dawn, having spent all night lying awake swatting flies. And with me probably too terrified of what's lurking outside our tent to fall into any decent slumber, I'm afraid he may be right. Camping outdoors may actually be my only hope of 'stealing the dawn' as I won't be sleeping.
And sleep I did, in the last ten hours, exhausted on our return from the breathtaking natural beauty of Tasmania, an unrivalled iconic wilderness tour experience. It was one of those trips to test one's fitness and to let off steam. So many firsts. Like a 2.5 km trekking trail across pebbled and rocky footpaths stopping only for water, camera poses or just to trumpet our euphoric hellos echoed from the edge of the spectacular World Heritage listed Cradle Mountain-Lake St Clair National Park. One of Tassie's premier wilderness regions, we marvelled at absolutely stunning postcard mountain views of the lake, only marred slightly by a misty, cloudy-grey day with a sprinkling drizzle.
For transport, a shuttle bus out of the information centre is the best bet. Attempting to self-drive the circumference of the narrow hilly terrain may be treacherous—a conclusion derived out of personal observation as a bus passenger.
Yet perhaps the most enlightening observation out of touring Tasmania from its bleak and craggy mountain trails to the lush rainforest creeks was this—that renting some kind of Recreational Vehicle (RV) and camping outdoors was perhaps the better option as it best allows one to fully exploit the majestic views and scenic adventures that Tasmania has to offer. Then there's the balance one needs to find. Such as how a small motorhome is easier to park yet a big one makes it a breeze to sleep in and live for a week.
Other than those considerations, I had just one more problem. A huge one, really. My desire to explore Mother Nature and outdoor adventures had been negated by my aversion to outdoor camping. Yes I love the fresh air for a change. Like any city folk, I wish to escape the hustle and bustle, to try mountain climbing, sea diving, go birdwatching and hear the chorus of rainforest life from atop a secluded treehouse, but I can't pitch a tent or build a fire to save my life. Though I love cooking, using a propane stove terrifies me. I worry about 'camping cuisine' and the gourmand in me can't handle canned baked beans, beef jerky or drink powders. God knows I need my creature comforts. And speaking of comfort, I couldn't be more excited on discovering there's a solution to all of this.
Made utterly for those who want their cake and eat it, 'glamping' is a new trend that's boosting eco tourism. It simply means 'glamorous camping'. Glamping, modern day's upmarket camping lets you connect with the bush and nature without losing an ounce of comfort or the impact of being close enough to the action of enjoying diverse wilderness adventures. Imagine enjoying scenic surrounds as you're soaking in a warm foamy bubble bath while nestled in luxurious tents cradled with looming mountainous views…ahhh. Exactly what I'm talking about.
Worldwide eco-tourism is seeing a rise in 'comfortable wilderness experiences' offered by the glamping trend. Unsurprisingly, as it opens up an innovative method of travel to those who ordinarily wouldn't be interested, particularly with options like 'princess walking', where somebody else carries your bag on a hike, or tours where you hike all day then retreat to a beautiful lodge with a personal chef. Like traditional camping there's the chance to fully exploit wilderness with the experience of outdoor adventure that's not only immersive yet authentic but padded in comfort.
For the slightly more adventurous who still desire convenience, there's glamping sites that are more rustic and honour their nomadic roots with portability that only add to their flexibility and attractiveness. Often it's like checking into a hotel room except you are sleeping under canvas with furnishings and comfortable beds with bedlinen.
Before you diss glamping as an option reserved for spoiled brats, perhaps you want to reserve all judgement until you've heard its merits for the environment.
There're now luxury glamping accommodations with ecologically-friendly mindsets that combine the traditions of camping with earth preservation. Composting toilets, solar power and working gardens are just some of these, and often, repurposed structures like old caravans or carousels transformed into unique and luxurious 'tents' that otherwise would have ended up in our landfills.
Accommodation website wotif.com has been recording a definite increase in glamping bookings. This is largely due to Aussies becoming more aware of the glamorous camping option, and more luxurious tents and cabin options becoming available. Choices are as varied as budgets for glamping and range from $56 for Fraser Island's only camping ground to a five-star luxury tent in Uluru for a cool $2070 for two people.
From our recent trip to Tasmania about 50 minutes from Hobart, I've discovered there are eco-cabins hidden in individual forest surroundings each built with private decks, outdoor baths and outdoor sitting areas, cushy double beds that fold away into sofas, cozy wood heaters and gas-cooking facilities in kitchen areas complete with dining and lounge rooms. For a cheaper option, tepees are also available with shared facilities like bathrooms and toilets.
There are also customised glamping experiences that include walking trails along Tasmania's pristine coastlines towards the Bay of Fires and the Freycinet region. Rather than having to use measly baby wipes to freshen up, I most certainly vote for spa pampering to melt those muscle aches after the full-day trekking along with the whole gourmet food and wine experience with its accompanying cheese platters and of course, Tasmanian wine selections.
Oh, and an ensuite of course. No thank you, no midnight dashes in the rain to campground bathrooms for me. Not even a portable toilet's going to calm me down. While there may be many reasons to rough it out on good old-fashioned camping, from physical health benefits to stress relief, there're just some of us who prefer a firm mattress and bedlinen with a high thread count to a Kathmandu sleeping bag. Replacing leaking tents with five-star amenities? Why not. Finally, my fantasy of stealing the dawn can come true, complete with gourmet breakfast and a ready-stoked crackling fire.
To make your life just that much easier and stress-free, call 360 Finance today for a breath of fresh air. We're here to assist you with finding the easiest and best financing option for your vehicle, while you relax and enjoy the scenery in your comfortable ride.