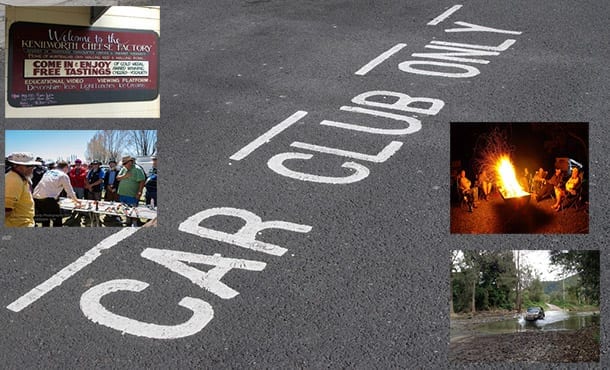 Australia is a nation of motoring enthusiasts. Whether it be an early 1900's Oldmobile, a racey Ducati motorbike, the classic EH Holden or the ultimate off road four wheel drive, we love to drive, ride, and explore. It's no wonder that motoring clubs across the country are so popular and online forums are bulging with passionate vehicle owners. At 360 Finance, we love our cars, bikes, caravans, and camper trailers as much as you and several of our brokers are active car club members. They have shared their experiences about club membership to give you a better idea of the why's and how's of joining a motoring club.
Why join a car club?
Joining a motoring club has many advantages. Our very own Simon noted "The best thing about being in a club would be the complete wealth of knowledge that's known throughout the club. Any questions that you have, the guys are more than happy to help out as much as possible." Other benefits include
having a forum to buy or sell parts
learn or teach others about specific makes and models of vehicles
find other people to plan and go on trips with
opportunity to learn new skills through DIY workshops
network with professionals in the car industry with expert knowledge about your vehicle
share opinions and reviews on modifications, accessories and parts
participating in drive days or weekends with organised tours and events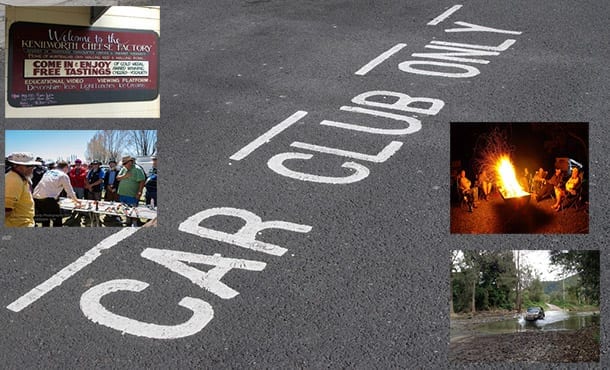 A motoring club is also an excellent place to meet new people. Our resident camping expert Rob recently moved to Brisbane from rural NSW and found joining a camper trailer club a great way for his family to meet like-minded people. "It's just a good time away with some nice people with the same common interests at hand – camping – camping – camping," Rob noted. They now enjoy regular weekend trips away with the kids and have probably seen more of Queensland than anyone else in the office!
What does a club do?
Each motoring club offers different things. Some clubs have regular organised drive days or weekend trips, others are entirely online with the club members arranging social drives at any time. Most clubs will have at least an online forum to meet others with a Facebook page attached. Workshop days and swap days are also common and provide an opportunity for members to get tips and parts for making modifications on their vehicles. Clubs that charge membership fees may also have regular print or online newsletters and magazines, offer training days and invite guest speakers to members meetings. It is worth researching many different clubs to find one that suits what you're looking for.
How do I join a car club?
The most common way of finding a club is through online searches. Most clubs have websites or Facebook pages that provide information about the type of vehicle that is accepted, the purpose of the club, types of activities or services it offers and the membership fees. Other ways of finding a club are through car, bike or caravan shows, auto magazines and speciality retail stores for example four-wheel drive accessory shops. If possible, it is a good idea to check out a club meeting before you join and have a chat with the other members to make sure the club is right for you.
How much does it cost?
Membership fees vary for each club with some online clubs and forums being free to join and other motoring clubs having an annual fee up to $150 and a joining fee. Usually the more expensive clubs offer more services to members and include at least one annual competition day with prizes. The membership fees are often listed on the club website and signup is usually by credit card online.
Are there any rules or restrictions?
You may find some clubs have restricted membership to only specific makes and models of vehicles where as others are open to anyone. Some clubs, particularly off-road adventure clubs, also have member training and induction programs that must be completed prior to going on organised trips. Roadworthiness and registration proof may also be required to attend club drive days as well as specialised equipment such as four-wheel drive recovery gear, a first aid kit or fire extinguisher. You should ask for the rules and regulations for the club prior to joining to ensure that you are ready for the next trip!
So if you're looking for way to meet new people, want great advice for your vehicle or need an excuse to drive through this beautiful country, then joining a motoring club may be for you. "All in all it is good for anyone keen to get away a few extra times a year with a lot of nice people and gives you the opportunity to get a greater knowledge of any DIY things you may be interested in doing," Rob said. Simon adds "What would I say to someone else who is thinking of joining a club? What do you have to lose?"