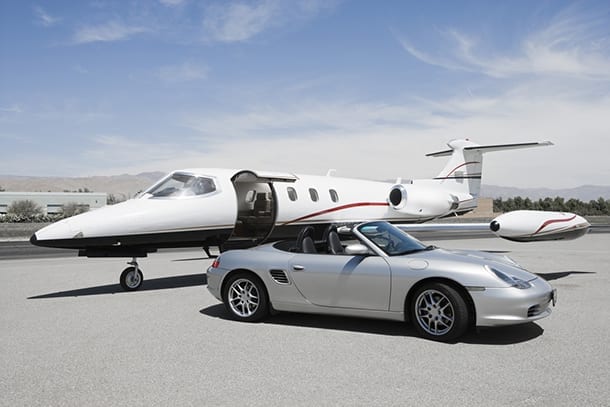 With the G20 in Full swing, news headlines are popping up everywhere about armoured vehicles and motorcades. This definitely brings an essence of Hollywood cool to the usually quiet city of Brisbane and got us scouring for information on the vehicles that the US President calls home whilst en route.
The Limo (The Beast)
A grenade laucher wielding Cadillac lookalike that can withstand a rocket attack is set to roll down the streets of Brisbane this weekend carrying not only the US president, but apparently gas masks, vials of Mr Obamas blood and a big tank of diesel to help lug along the heavy chassis and thick bulletproof glass. The secret service must have read our article on the 10 essentials you must have in your car, and gone just that little bit further with their own version.
At a rumoured cost of $1M US per unit, this road tank may be out of reach for our regular car loan customer.
The Bus – (Ground Force 1) Part of the Presidential Fleet
Ground Force One is the nickname given to the 1.1 Million dollar coach that was commissioned not long before the 2012 Presidential election.
Boasting a state of the art communications system, tinted windows to rival tint-a-cars high octane legal tint and coming in Batman's one and only favourite colour, this un-badged black bus is intimidating to say the least.
Little is known about the defence systems on board, however one fun fact is known, much of the outer shell is made in Canada. That is like eating an Aussie meat pie with the pastry from NZ!
The Helicopter (Marine One) VH-3D Sea Kings / VH-60N WhiteHawks
This is a step up on the excitement scale. Spotted practicing take-off and landing at the football field beside the RBWH were 3 of the helicopters rumoured to transport President Obama from RAAF Amberley Air Base in Ipswich on Saturday Morning to his touch down in Brisbane.
Bearing the insignia of the US Marine Corps, these aircraft definitely caused a stir on Thursday, igniting a social media frenzy for aviation fanatics and locals alike.
With one Helicopter to transport the US President and 2 to act as decoys, this form of travel is generally preferred over a motorcade and is seen as a more secure form of transportation.
In the finance world, lenders like to secure their assets as well.
Applying for a secured car loan rather than a personal loan helps you become less of a risk to the lender and therefore helps you to save money over the course of your car loan.
The Aeroplane (Air Force 1) – Boeing VC-25
"Get off my plane!" – Who could forget such a classic line from the 1997 movie starring Harrison Ford and Gary Oldman? Some would say that the true star of the movie is actually the plane.
Surprisingly, there are actually two Presidential Planes built specifically for carrying the current President of the United States of America. These custom made aircraft are actually military versions of the Boeing 747 and have been in service for over 35 years.
The codename Air Force One is actually only used when the President is on board, meaning that any U.S. Air Force plane carrying the president is technically Air Force One.
Whilst 360 Finance specialise in car loans, we can and do on occasion finance planes, helicopters and armoured buses. So if you are looking to get a convoy together and travel in style, why not give us a call today?