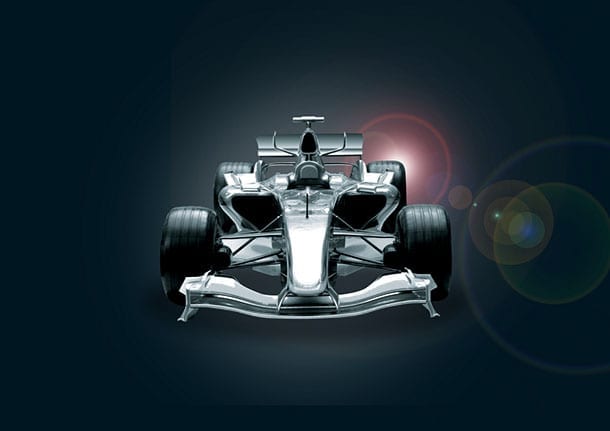 The Right Formula Is The One
I've never followed the F1 nor bothered much about all its brouhaha. I mostly had better things to do, eat and watch than participate in what I've always thought was more of a rowdy circus wrought with dramatic excesses and drunken revelry and not forgetting all that waste of good fuel. It's kind of like the horrid movie The Wolf Of Wall Street. Some events just have the perfect recipe for it: Big money at stake, testosterone overdrive, fast and flashy sports automobiles and the women strictly hired as eye candy and for hosing down with champagne. So why am i writing a post on the F1?
I suppose it's only because I can ignore it no more than I deliberately ignored my son's tantrums until he tossed an orange into the toilet just to see if it flushes fine. It takes the element of great surprise, maybe even shock to jolt me out of apathy. How does one ignore the obscenity of that dollar sign in the F1? Forbes says the F1 is now understood to be worth something to the tune of $12 billion (wolf whistle). Private equity firm CVC Capital has made $8.2 billion from its investment of $2 billion in 2006.
How?! Well advertising rocks at the F1. The Australian Formula One Grand Prix for example, was an event we witnessed where mobile billboards streak around a track faster than the racers can burn rubber. Starting at the bottom, trackside advertising at each race and sponsorship of the series itself may comprise 15% of the revenue. Next up is revenue from corporate hospitality, freight fees, TV broadcasting contracts which are probably second only to the money received from the races on the calendar.
F1 As A Tourism Boost
There is good reason why every country's government wants to host an F1 Grand Prix. Holding an F1 race drives tourism by promoting the host country to a massive audience. In 2013 alone F1 had 450 million television viewers and this made it the world's most-watched annual sports series. The races are centre stage and not only do they focus attention on the host countries, they also put them on the global sporting map (Forbes, April 2014).
Over the past decade emerging nations, such as Abu Dhabi and Singapore have woken up to the promotional and commercial power of F1. They have all blazed the F1 trail for a gold spot to merit a slot on its coveted calendar alongside wealthy developed nations like the United States, Britain and Monaco. Even Shanghai in China now boasts its own F1 racing circuit. The Shanghai International Circuit is a spectacular venue and has raised the bar of state-of-the-art race viewing facilities. Even the grandstands are first class complete with what was touted to be one of the most impressive layout designs to both impress spectators and draw praise from F1 drivers. China had reportedly planned the Grand Prix track in Shanghai as a showcase statement to demonstrate that the country had arrived as a player on the world stage.
Now, on our very own home soil yesterday we'd just seen the victorious reigning world champion Lewis Hamilton spraying the podium gleefully with champagne to signal his second trophy in Melbourne alone and his 34th win ever at the latest Australian grand prix at Melbourne's Albert Park. Did he wing it by skill or was it the question on every skeptic's lips—maybe it's just 'cause he had the best hardware? Ah. Another thing to know about the F1.
Time and again we hear that if boxing is the most egalitarian of all sports, then surely Formula One is the most elitist. Primarily because in grand prix racing, though timing is everything, your equipment is more important than your skill. So there's the argument that the more funds you have to tweak and soup up your F1 vehicle, the higher your chances of nabbing the championship title. Money talks. Money wins.
If there be any truth to this, perhaps that's precisely why we can never find any form of motorised sport played at the Olympics. The IOC president Jacques Rogge, speaking specifically about Formula One, said in 2012,"The concept we are having is the games are about the competition for the athletes not for equipment. Therefore, while having a lot of respect, they will not be included into the Olympic program".
Even in terms of preeminent Formula One teams, the world thinks of the 'who's who' line-up in non-human quality. They include the McLaren of 1988, the Williams of 1992 and the Ferrari of 2002. Of late it looks to be the Mercedes that definitely looked unstoppable roaring spectacularly by with Lewis Hamilton in it. What a roar it was, blasting Hamilton who took pole position from the get go at qualifying round right though from the first lap to last. No wonder in second place was Hamilton's teammate Nico Rosberg whose Mercedes faithfully caught up in time to put the duo in the winners' spotlight.
Speed & Technology Of F1 Cars
A modern F1 car accelerates to almost 100km per hour in less than two seconds, pulls more Gs than a space shuttle launch, and can hit a top speed over 321 km per hour in qualifying sessions (based on a complicated qualifying grid system to weed out slower cars that are prohibited from taking part further). Car makers share the one same goal: designing the fastest car possible, while F1 officials are desperately trying to keep speeds reasonable and safety standards high. 360 Finance shares a similar goal, to make your car finance application as quick and easy as possible, keep our processes at the cusp of technology advances and to continue our high standard of customer service.
What we get today are modern F1 cars being a fascinating mix of cutting-edge technology and heavily-regulated mainstream technology. The engines are a great example. F1 used to allow turbocharged engines, but engine makers were making insanely powerful engines — in some cases around 1000 horsepower. F1 rules are ever-changing to curb this trend, including specifications on the kinds of engines allowed, the number of valves per cylinder, and even down to the fact they had to be made of non-exotic materials. These evolving specifications and rules help us see why it is known as 'Formula One'.
The 'Formula' part of the name refers to the set boundaries and regulations that racers and racing teams must comply to at several forms of single-seater open-wheeled motor sports. These rules could be specific restrictions on the type of chassis, gearbox, engines to be used or other competition specific regulations, or conduct rules such as refuelling rules, pit stop rules and others. All of these sets of regulations together make up the 'Formula'. 'One' — as it is the 'top racing category' in the FIA, comprising of the fastest and most advanced cars: such as Ferrari, Lotus, McLaren and of course, the star now in Australia—Mercedes.
After the 58-lap race reached its inevitable conclusion with Lewis Hamilton and Nico Rosberg rounding out a 1-2 finish for Mercedes, it was time for some Arnie magic and hilarious banter between him and Hamilton at the post-race interviews. Yes I meant the Terminator. No F1 could be complete without some celebrity gawking, yes? And like his cliched line, "I'll be back" Arnold Schwarzenegger reminds us that we'll have to wait another year for the circus to make its way again.
While waiting—you can always rely on 360 Finance to help you make your fast wheels a reality, faster. Call us today for competitive low rate financing to get you revving up some real power in the driver's cockpit.