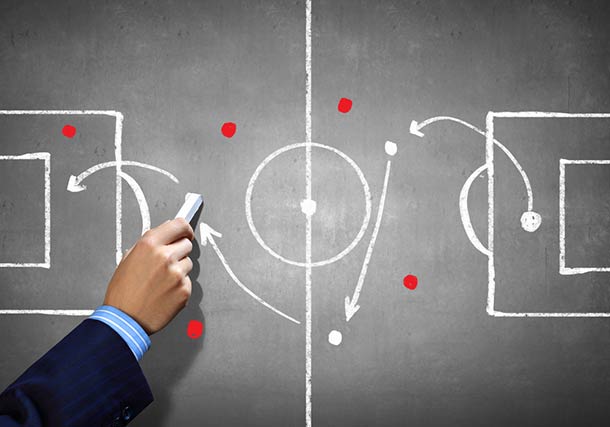 With the EOFY Sales in full swing, you might be feeling the pressure to beat the buzzer and get in for a good deal before June 30. This time of year is definitely a great time to buy, although you shouldn't rush, and here is why.
Often emotions can cloud your judgement when the pressure is on and with such a large purchasing decision; we recommend slowing the play down and controlling it, otherwise you might get stuck with repayments that are out of your budget for years to come.
Let's help you get a slam dunk deal, even after June 30 by following the car loans playbook.
Coach Tips;
Live within your means / play within your ability;

Decide realistically what you can afford per week after all your expenses are factored in. Remember to include fuel, registration, insurance and maintenance costs of the upcoming purchase. This is extremely important as it will give you an idea of the type of vehicle that fits your budget. There is no use shopping for an AMG Mercedes when all you can afford is a Toyota Yaris… No offense Toyota.

Go on the offensive / compile all documentation;

Be proactive and have documentation at hand before applying for finance. Obtaining a copy of your credit file from a credit reporting bureau (CRB) such as VEDA is an excellent start. By doing so, you will be able to know how much buying power you have whilst obtaining finance. CRB's will allow you to request 1 free copy of your credit file every year and are required to pass this information to you within 10 days. Faster options are also available for a small fee. Compiling documents such as your banking statements and proof of income can make the process a lot smoother and allow you to bargain for a better rate.

Structure the play / get finance organised before shopping for a car;

When buying smaller ticket items, it is normal practice to go shopping without worrying too much about whether or not you can afford it. However, when buying a car, it is best to get your finances sorted before going on the hunt. By organising a car loan first, and having a solid figure that you can spend will allow you to approach the car yard as a "Cash Buyer", and this is a good thing says Les McIntosh from 360.

By doing so will take away the upper hand from the dealer in allowing them to make a large profit from offering you high dealer finance rates.

According to Matt Ingram, "Dealerships make their money from high interest rates, after market accessories and ongoing service agreements." Relatively little profit is gained from the actual sale of the vehicle, and that is why it is beneficial to take on board our next point of separating the finance from the car purchase.

Tip: Always find out if the car yard is willing to put forth a counter offer.

Split the defense! / break the deal into sections;

Don't be bombarded by everything in one hit. Try to split it up, when buying a car you aren't only buying a car, you are also signing up for insurance, warranty and any extras you wish to include. Car loan brokers are excellent at joining the dots and reducing your costs and essentially are like a hub that has access to far lower rates on extras and options than car dealerships do.

Cut out the player / Remove emotional buying from the equation;

There is a relatively unknown play that can save you a fortune when buying a car. Utilising a car finder service. You don't even have to shop for a car! In fact, sit at home and "let someone else with professional negotiating skills deal with the car yards and to do it for you". That is how Trent Pitt, our Finance & Insurance manager went about sourcing the best price on his Jeep. The savings were considerable.

360 Finance will target your dream car and find it at the most competitive price, that way you are removing the emotion from the purchase. Don't worry; you can get back your excitement when the keys and car are delivered. Handy Hint: If you decide to go shopping yourself, always have a teammate with you. They can help you keep a clear mind and balance out the people power during discussions with salespeople and managers.

Be committed to the cause;

Consider placing a deposit down to show your commitment. This will reduce the LTV (Loan-To Value) ratio and will give the lending institution more confidence in your application. Note: The higher the LTV, the more risk the lender takes when offering a loan.

Don't let your guard down;

If you ever feel overwhelmed with paperwork or fees, don't be afraid to stop and ask as many questions as you can. Similarly, don't let the speed and excitement of the deal lure you into agreeing to things you may not want.

Don't worry if you miss the June 30 deadline. Car dealerships are always having sales and structuring deals that lure customers in. Just remember that by following our car loan playbook, you will have the confidence and the skills to secure the best deal possible.
To find out the backgrounds of the finance professionals who shared their insights in this blog post, click here.