A new car is a costly purchase. Right now, you can expect to spend upwards of $22,000 for a small car, $30,000 for a medium-sized car and over $44,000 for a ute, and you are almost certainly going to need to take out a car loan. With that kind of money on the line, it's important to know how much value you can get back from your car some years down the line, because you will probably end up selling it eventually. You may even plan to buy a new vehicle and resell it a few years later in order to help put a deposit down on a newer model, and thus reducing your loan to value ratio on your new car finance. In that case, you'll want to choose a car that will give you back as much of the money that you spent on it as possible.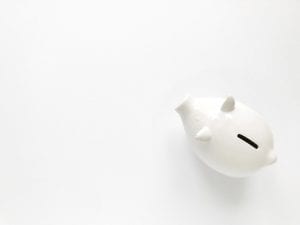 Do your homework and save
We already talked about why Most Cars are Terrible Investments and explored some cars that can actually appreciate in Most Sought-After Classic Cars. This time, let's talk about how to figure out which new cars will hold onto the highest percentage of their original cost.
It's Economics: Factors that Affect Resale Value
A car's resale value depends on many factors; some are qualities of the car itself and some are more external. Cars with a reputation for reliability will tend to deprecate far more slowly than those that have a reputation for breaking down within a few years or few hundred thousand kilometres. That should come as no surprise. However, external factors like local demand for certain cars will affect their resale value enormously, too.
For instance, you might be able to sell a ute at a much better price in a rural or industrial area than in a city or suburb and a flashy car might not sell easily in a farm town. That's just one of many influences to consider. This article from bankrate.com outlines all the biggest factors, so it's worth reading. While the content is geared towards American audiences, the principles are sound. When you're getting set to sell your car, you need to think like a salesman. Know your market and cater to their demands.
Do your Homework: Calculators and Resale Awards
Fortunately, you don't have to rely on your wits or spend hours researching demand and market valuation. You have numerous tools and resources at your disposal that can help you find out the value of your current car or make a list of the cars that hold their value over time.
The most useful and well-known of these is undoubtedly the Red Book, which contains, among other useful resources, a resale value calculator that factors in make, model, year, and distance travelled. Edmunds' car reviews section is yet another useful site that gives out awards to brands and individual cars, by category, for their resale value.
If resale value is important to you — and it should be — you should take these articles and tools into account when you choose a new car. Deprecation can potentially cost you more over your car's lifetime than petrol or maintenance, so this isn't just an academic exercise. Resale can account for tens of thousands of dollars, so make sure that if you're planning to sell your car at some point, you choose a car that won't deprecate badly!
Once you have tracked down the car that will be gentle on your pocket in the long run, fill in a quick quote for car finance or call us on 1300 361 360 today.