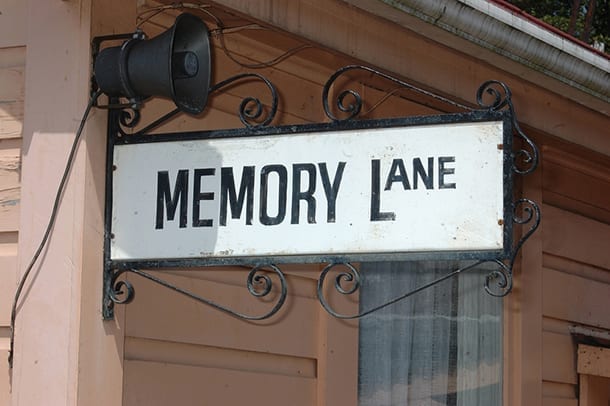 Memories in motion – 5 ways to create driving memories
It is often said that today's moments are tomorrow's memories. I was thinking about this today and I was surprised to find that many of my favourite memories were created in transit, either exploring this beautiful country or simply getting from here to there. A few of my favourite memories came to mind including playing eye spy with my Nan growing up, racing through the mountains as a teenager in a 1970 Mini Cooper, punk rock blasting through the speakers, and recently enjoying the squeals of joy from our three year old at the bumps and thrills of four wheel driving through the bush. And that is just a few!
In some ways the amount of driving memories should not be such a shock given how much time Australian's spend commuting. Whether to and from work, social engagements, weekend touring or driving holidays, a lot of our lives are centred on motor transport. Interestingly, some experts argue that this lifestyle is somewhat flawed as the time spent earning the money to pay our car finance arrangements is greater than the time spent using them. To some extent this may be true if our cars, bikes or four wheel drives are only used for work commutes. However if these same transporters are also used for leisure, this "car finance cost" can easily be outweighed by memories.
So how can you create memories in motion? Here are a few ideas.
1. Take a road trip
There's nothing quite like a spontaneous road trip to start making memories and there are a few things that cannot be forgotten. Perhaps at the top of the list is a carefully selected play list of power ballads, old favourites and classic driving songs – Mustang Sally is not negotiable. Driving with the windows down is also a must with sunglasses in place and one arm comfortably resting on the window sill. The destination doesn't matter, what is important is simply enjoying the company of those you travel with and the wide open road.
2. Go on a weekend drive
If responsibility calls and the weekends are your only chance for freedom, a weekend drive can be a relaxing escape from the rush of the working week. We are incredibly lucky to be living in a country where just a short drive out of the city brings us to some of the most beautiful scenery the world has to offer. Think the Blue Mountains (NSW), the Great Ocean Road (VIC), the Barossa Valley (SA), the Scenic Rim (QLD) and the list goes on. Fill out your trip with a bush walk, bike ride or exploring the local food and wine and you are guaranteed to return home with a smile and memory or two.
3. Four-wheel drive
What better way to see the sights and get away from it all than with a four-wheel drive. Certainly some of our best family holidays and adventures have been made whilst exploring the bush or beach in our Jeep. The freedom to go anywhere, the peace of mind of being prepared for any situation and the thrill of tackling a challenging track is what makes four-wheel driving so enjoyable. The possibilities are endless with the ability to tick Fraser Island (QLD), Canning Stock Route (WA), Cape York (QLD), the Birdsville track (SA – QLD) and more off your bucket list. Even if long trips are not on your immediate To Do list, there are endless four-wheel drive tracks and beaches to explore all around the country. If you've never had a four-wheel drive before and not sure where to start, read our upcoming article on setting up your four-wheel drive for more information.
4. Join a club
Across the nation there are bike, car and four-wheel drive clubs that bring together like minded people who have a passion for their ride. Clubs provide a way to meet new people and get tips and advice on the workings and accessories for the vehicle. A club often attracts mechanics or professional service people that have a speciality and passion in the area which allows quick and easy access to services you can trust. Probably the best thing about joining a club is that regular drive days are organised which takes the hassle out of planning yourself and allows you to explore the local area with no fuss. These trips will help make the most of your vehicle and provide an opportunity to create great memories.
5. Make it fun
Even the ordinary can become extraordinary if there's fun involved. Make memories in your everyday by thinking outside the box with how to spend commuting time. Some of the best times I have with our kids now are playing car games like eye spy and car bingo on our trips. Other trips have been filled with music, audio books or sharing of family history where their attention has been captured by stories of my life growing up. Everyone will find the minutes go quicker and the traffic doesn't seem so bad when there are far more interesting distractions to be involved in.
Memories are created by choosing to live in the moment, by seeking fun and excitement and enjoying those around you. Our cars, bikes, and four-wheel drives aren't just commuters but can create traditions and memories that will last a lifetime. We'd love to hear how you enjoy your everyday drive or the adventures you've been on so share on Facebook or Twitter.