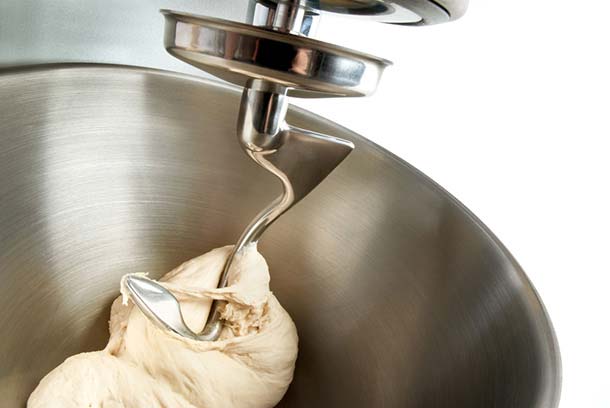 Invest in Your Food Business With Equipment Financing
In our last blog post, we talked a little bit about using business equipment finance to invest in your company's office and electronics. What else can you, as a business owner, accomplish with a good, low interest equipment loan? If you're in the hospitality industry, then the possibilities are especially exciting. Mobility can be important to a food business.
Car loans and truck loans with favourable terms can be absolutely essential for making it possible for you to deliver, take on catering work or create a street food sideline. However, 360 Finance can also connect you with the loan or lease you need to enhance your food and drink offerings.
Invest in Kitchen Equipment
When it comes to the hospitality industry and equipment finance, the first thing that comes to mind is kitchen equipment, and of course that's the centre of it all for a restaurant or takeaway. New kitchen equipment can expand your range and bring in new sources of revenue. Do you specialise in big, delicious breakfasts and brunches? Bring in a top of the line espresso machine or a commercial juicer. Do you own a creative and stylish restaurant? Invest in an electric wok or a stone oven, rework your recipes and expand your menu. New equipment can help you refresh your offerings and bring in new customers.
Catering or Street Food?
If your food business is confined to one place, then the addition of a vehicle with built in refrigeration or even a full built in kitchen might really expand your market. Catering weddings, business meeting and events has always been a lucrative sideline for food businesses, and the street food trend shows no sign of slowing down. Why not take your products on the road with a food truck or other mobile catering equipment?
Offer Takeout and Delivery Options
Add a commercial cooler or a refrigerator with glass doors and start offering fresh weekday takeout items to your neighbourhood customers. Add on a delivery vehicle and bring food right to their homes. You don't have to be a curry house or a pizza place to deliver, and many of your customers might appreciate the opportunity to buy fresh, real food to eat at home on busy weeknights.
Talk to 360 Finance
360 Finance can help your hospitality business find food truck financing, delivery car loans and other types of equipment financing. The food business is competitive and fast moving, and investing in your business not only grows your profits, it can also bring tax benefits. Get in touch today and we'll help you connect with the perfect Australian lender so that you can get the equipment financing you need to take your business to the next level. Tell us your best ideas, and we'll help you figure out how to make them into a reality.