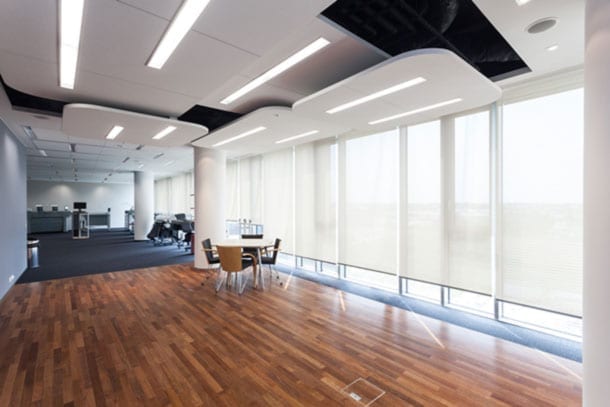 Invest in Your Office With Equipment Financing
You may be familiar with 360 Finance as a business vehicle loan broker. Perhaps you've worked with us to find company car finance. Did you know that we can also help you with business equipment financing? In today's economy, it's harder than ever to work with the big banks, and it seems as if securing any business equipment loan is difficult, let along finding a low interest rate and favourable terms.
Loans for Business
360 Finance can help you find chattel mortgages, commercial hire-purchases, leases and refinancing for your office equipment and other business assets. This means equipment that is to be used in your business by yourself or by any of your employees, either exclusively for work or partly as a perk. Purchasing equipment for your business can provide you not only with enhanced productivity, but also with opportunities for depreciation and other tax deductions. Why wait? Grow your business or make it more efficient by purchasing the tools you need to perform at your best.
What Does Your Company Need?
Every company is different, and so is every workplace. Some companies are warehouse-based and others send employees onsite. Some businesses work from a storefront and others provide professional services. The range of equipment finance needs is vast, from car loans to manufacturing equipment. However, one thing that almost every company has is an office, and every office needs modern equipment to run at its maximum efficiency.
Update Your Office Equipment
Technology keeps moving forward, so it's a good thing that business equipment is tax deducible and can be depreciated. Sure, updated desktop computers or new copy machines might be needed if the old ones are not performing as well as they should be. However, for most businesses today, the computers, printers, fax machines and copiers in the office don't offer the best opportunities for improvement. The real opportunities are in mobile computing. What's revolutionising today's workplace? It's smartphones, tablets and the Cloud.
Go Fully Mobile
Smartphones and tablets aren't just cute gadgets anymore. They're serious productivity tools. If you've taken a pass on Palm Pilots and Blackberries in decades past, then now is the time to start taking portable devices seriously. Calendars, e-mail, contacts and files now automatically link to corresponding documents and software on laptops and desktop computers through the Cloud. Real work can be done on these mobile devices, from construction site punch lists to warehouse inventories. If you're not using them to their full potential, you're losing money.
For people who need to create and design on the run, laptops – with their full keyboards and mice – are still the gold standard. For those who rely on computers chiefly for communication and for using already existing documents and formats, the new phones and tablets are a lighter, more compact way to maximise productivity on the go.
An overhaul in electronic equipment is never cheap, but if your business hasn't taken full advantage of these new technologies yet, there is no time to waste. Your competitors are already there. Call 360 Finance today to get your onsite and mobile offices fully fitted out with the latest mobile devices and Cloud-based systems.