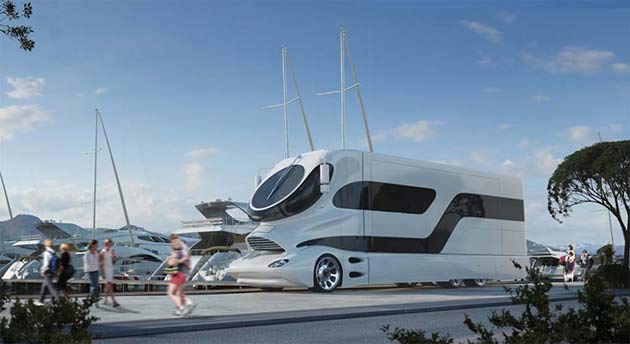 Three Fantastic Modern Options For Caravans
In the distant past, the best you could hope for in a caravan was a very basic bedroom with a couple of necessities like a toilet and, if you were lucky, some cooking equipment. Just like going all the way to the bank to get caravan finance, those days are fortunately long gone. An up-to-date van that includes the best modern options for caravans can be an incredibly comfortable, even luxurious, space. If you love hiking, exploring nature and taking long trips but don't like roughing it in a tent, then keep reading, because you'll be surprised at what you can take with you in a caravan.
1. Keeping Yourself Clean: Showers, Sinks, and Toilets
Old-fashioned caravans usually came with a rudimentary toilet and shower cubicle. They weren't particularly nice, but they get the job done. There's a lot more variety and luxury available now; a nice, high-pressure shower comes standard in most caravans. In fact, you've got almost all the same choices for your water fixtures that you do at home. All kinds of taps, handheld showerheads, vanities and toilets are available for recreational vehicles. In larger caravans, you can even install a bathtub.
2. Easy on the Chores: Cooking Gear, Washing Machines and Dishwashers
The times of caravans equipped with simple, one-eye propane stoves are fading into our distant memory. Today's caravans come with a full-sized propane-powered cooking range, at minimum. Some have fully fitted kitchen that are nicer than you'd find in some apartments. You'll find ovens and full sized cooktops in larger caravans, which makes it easy to feed a large party of tired, hungry explorers. You can even make gourmet meals while you're on holiday.
You'll even find washing machines and dishwashers in many caravans. Washing dishes, pots, pans and clothing by hand is time consuming and, more importantly when you're using a water tank, can be water-wasting. Instead, use an efficient washing machine and dishwasher. They'll save you time and water. Anyway, who wants to clean up after a long day outdoors?
3. Stuck Inside? Don't Be Bored; Have an Entertainment System
You can't control the weather, and there's nothing quite as disappointing and boring as being trapped inside a caravan because of a storm or an injury. Sure, you can look out the window and watch the rain. However, that probably won't keep you engaged for very long. Flat screen televisions, DVD players and nice speaker systems are all at your disposal, and if you want to keep things social, a video gaming console wouldn't be a bad idea.
Part of the beauty of a caravan is that you can kit it out with an entirely different set of accessories than you would a car or motorcycle. You can make a proper living space out of even a relatively basic caravan by choosing the right extras, so figure out what's important to you! When you have all the extras in mind, consider bundling them into your caravan finance package to make caravanning more enjoyable you and your family for years to come.