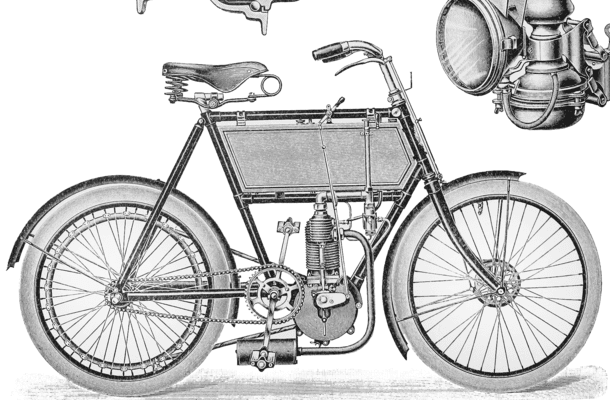 Bikers Unite! Cross-country travel on the back of a motorbike doesn't just spark the imagination, it offers freedom of movement and the ability to get to places that no car could. Having no music, company or distractions sharpens your focus and makes you to think about what's around you. That might be why, unlike commercial trucking or the trades, which are (almost) all about making a living, motorcycles bring out their riders' incredible, but true, stories of freedom and exploration. Writing your own story of adventure doesn't have to be a far fetched idea with the affordability of bike finance from 360.
"Jupiter's Travels" and "Dreaming of Jupiter"
In the early 1970s, journalist Ted Simon, with just his motorcycle and whatever gear he could carry with him on his already-old Triumph Tiger 100, rode across 45 different countries and covered more than 125,000 kilometres of road. His path crossed every continent on Earth, and he visited some of the world's most interesting places, including several countries in Latin America, Eastern Africa, Western Europe and South Asia; he travelled across Australia, too.
Some of these countries, like the USA and France, were relatively peaceful and happy places. Others, like Argentina—where the Dirty War was at its worst—were in the midst of unbelievable turmoil. Jupiter's Travels recounts his observations as a journalist and as a human being throughout this epic journey. In Dreaming of Jupiter, 30 years later, he took the trip again to see how much things had changed in all these places, and how much they had stayed the same.
"One Man Caravan"
One of the earliest books recalling a motorcycle-bound odyssey, One Man Caravan tells the story Robert Edison Fulton's one and a half year journey, which started in 1932. Except for the parts that required a boat, this entire journey happened on the back of a Douglas motorcycle, all the way from London to Tokyo.
His stated goal was to observe and study the many different architectural styles that he'd pass by. However, over the course of his travels he dined with Indian nobility, fled from bandits, and even crossed the legendary — and at the time extremely dangerous — Khyber Pass.
"In Search of Greener Grass"
One part motorcycle adventure story and one part guidebook for the aspiring adventurer, In Search of Greener Grass is Graham Field's account of his overland motorcycle journey through the steppes of central Asia and Mongolia. It was 2012, and Field only had 5,000 British pounds to finance the journey. The style is succinct and candid, and Field doesn't shy away from admitting and describing his mistakes, explaining what he should have done instead—making this book an engaging and useful read for anyone who wants to attempt their own, similar, journey. Since it's a recent book, it's still relevant to adventurous, motorcycle riding travellers.
This kind of motorbike-fired adventure is clearly a lot of hard work. However, it can be intensely rewarding. While most of us can't take a whole year or more off to pursue an epic journey on the back of a bike, even a month or a week in the saddle can be an eye-opening experience. We can't tell you where to go or what to do, but if you need help with your bike financing, 360 Finance has got you covered.