I remember when I was young; my Grandma had an orange Holden Torana that was falling apart. The windows had to be pushed up to help with winding mechanism, the seatbelts would take He-Man to clip in and fifth gear was non-existent. But the one thing I recall the most was that the floor had rusted out and there was a small hole that let my brother and I see right down to the road.
Why I recall this so clearly is because it reminded me of Fred Flintstone and his Flintmobile. The idea of running fast to push along the family car was awesome to say the least.
This led me to put the question out to the awesome staff at 360 – "Which childhood cartoon car do you wish was real?
Unfortunately I couldn't include all the responses in this article, however this is quickly looking to be a multi-part series.
Speed Racer – Chosen by Mark Payne
Gaining a whopping 2 Stars from Rotten Tomatoes for the 2008 Movie adaptation, Speed Racer (AKA Mach GoGoGo) was clearly meant to stay in its original Japanese Anime form, first aired in the 1960s.
You may remember the phrase "Go, Speed Racer, Go!".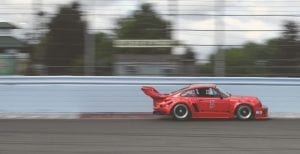 The inspiration for the Mach 5 Speed Racer came from James Bond's gadget filled Aston Martin although other sources say it takes its inspiration from the Ferrari Testa Rossa or the Ford GT40. Either way, it is definitely a cool car! This gadget filled speed demon finds it's place comfortably in the 360 Finance top list of cartoon cars.
Cat In the Hat's Car – Chosen By Garth Povey
On the opposite end of the spectrum to Speed Racer above comes the turtle in the race, otherwise known as The Super Luxurious Omnidirectional Whatchamajigger, or S-L-O-W for short.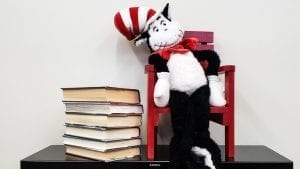 This weird contraption could only be thought up by the wonderful and whacky Dr Seuss. The "car" is apparently a Transdimensional Transporterlator which transports passengers from the regular world to the world of Cat in the Hat. I'd put my hand up to take a ride in it if it were real, would you?
The Bat Mobile – Nicholas Hall
What would a top cartoon car list be without the Bat Mobile? The evolution of the vehicle has seen upgraded weaponry and gadgetry since its original appearance in Detective Comics #27 (1939) right through to its current adaptation of The Tumbler from Christopher Nolan's Dark Knight trilogy.
For this list (and the imagery), Nick has picked out specifically the Batmobile from the aptly named animated TV series "Batman" which ran from 1992 to 1995. I couldn't argue with his choice as this would have to be one of my favourites as well.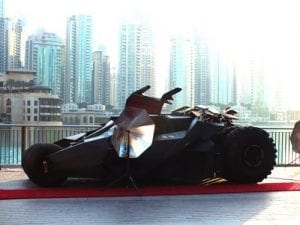 Being garaged in the Batcave (only accessed through a secret entrance), the Batmobile has surely sparked the imagination and uncontrollable envy drool of many children and adults alike and will hopefully continue to do so for years to come.
Just recently, a fully road legal Tumbler Batmobile went on sale for US $1M. If you secretly wish you were The Batman and want to snap up a bargain, make sure you can afford the car loan repayments first. Jumping on our car loan calculator page first might bring back some sanity.
Mater/ Sir Tow Mater – Chosen by Alysha Colquhoun
Jumping forward an era, many of us would have fallen in love with Disney's "Cars" (2006). The characters are brought to life with realistic emotions and faces that seem to take a leaf out of the Thomas the Tank Engine series.
Even though the main character is the speedy Lightening McQueen, his trusty and rusty sidekick Mater stole the show for many.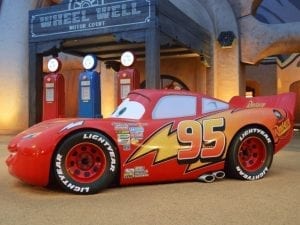 Inspired by a 1951 International Harvester Tow Truck, Maters magnetic personality and down to earth vibe make him a survivor of this churn and burn society we live in today.
Optimus Prime – Several Staff
A few staff sent back their favourite Transformers, but in the end I could only pick one. Forgive me if your suggestion didn't make the cut, but Optimus Prime was the winner in the end.
Leader of the Autobots, from the planet Cybertron, Optimus has won the hearts and minds of many. Who wouldn't want a robot that turns into a semi trailer?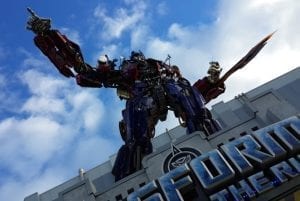 This protector of earth and crusher of Decepticons is so awesome I could go on and on about Transformers all day. I remember getting a real Optimus toy for Christmas in 1991 that actually turned from a truck to a transformer!. I can tell you, it was a lot easier to turn him from truck to Autobot than Autobot to Truck.
I know I'm going on a bit here, but really, there is more than meets the eye. Sorry, I had to do it…
We can only dream of owning our favourite cartoon cars in real life, but that doesn't mean you have to kill your imagination and buy a car with no bells and whistles. Before shopping, be sure to organise a low rate car loan with 360 first.
To tell us about your favourite cartoon car, join the conversation on our facebook page and maybe you will see your favourite cartoon car in our next part to the series.