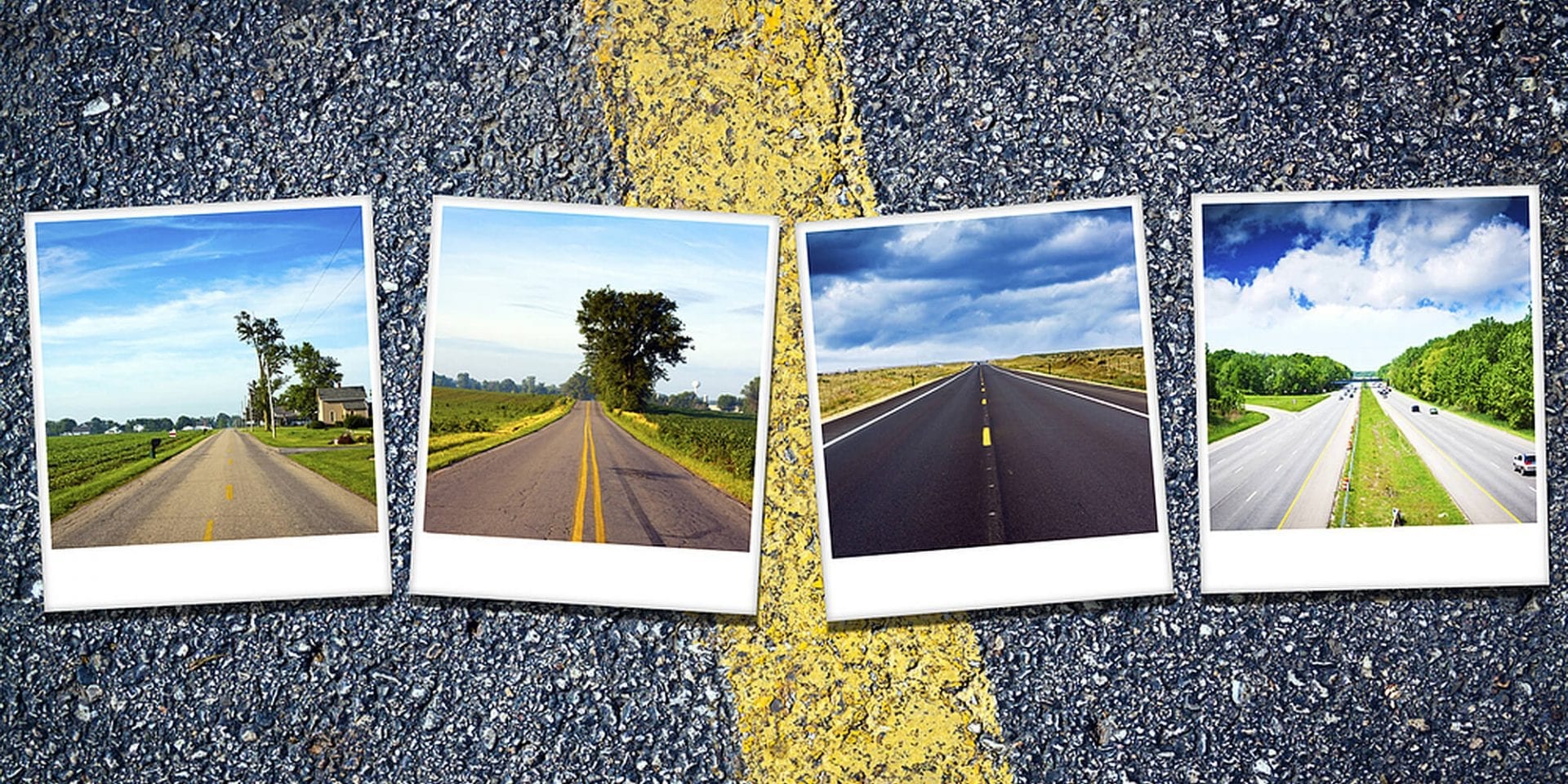 Now as I discussed in my last blog I love a good road trip, it's a great way to see parts of the world that you would normally fly right over. I have taken some really enjoyable road trips in my time and thought I would share them with you. Last blog I told you about the trip from Los Angeles to Las Vegas which I have done a few times now and is always an enjoyable drive however it is only a 5 hour little jaunt through the desert. Let's talk about some of my other favourite road trips.
[full_width_start]
Nullarbor Links
I know you came here to read about the best road trips down long highways with quirky little towns and here I am bringing up a golf course. This however is no normal golf course, the Nullarbor Links is the worlds longest golf course. This 18 hole course spans 1,365 kilometres the holes are in participating towns or at roadhouses along the way. Starting in Kalgoorlie in Western Australia and following the Eyre highway to Ceduna in South Australia this course allows travellers to not only to break up the drive down the renowned and somewhat desolate highway but also to see some small towns you would normally bypass. You receive a certificate for completing the course provided you get your scorecard stamped at every hole.
You can find a full run down of all the holes at the website. Some of my favourites are; hole 7 at the Balladonia Roadhouse which is described as "Through scrub – beware of snakes!" and hole 14 "Watch the crow – he takes your balls" The cost to play the course is $70 which gets you a map, brochures, scorecard and a certificate if you complete the course. Clubs can be hired at each hole for $5.
What a great way to break up this drive and work on your short game at the same time!
The Great Alpine Road
Now this is quite a short drive however it is well worth taking a few days to really relax and enjoy the scenery. The Great Alpine Road is the name given to the 303 kilometre stretch of road running from Wangaratta to Bairnsdale through the Victorian Alps. This journey along Australia's highest year-round accessible sealed road will take you through some of the most breathtaking scenery our country has to offer. From lofty mountain ranges to plunging valleys you will drive through lush rainforests and past rolling vineyards. The beauty of this drive is the local produce and regional wine varieties you can partake in along the journey.
Some of Australia's greatest boutique wineries are located along this stretch of road including Ringer Reef and Feathertop, these are very much worth stopping in at along the way. During summer the rolling green hills of this area really show the natural beauty of Australia and if driven during the winter months the ski resort of Mt Hotham makes for a great destination for beginners all the way up to Shaun White. It is journeys like this that are the reason why road trips are such a great holiday option.
Now that we have covered a couple of the best domestic road trips around I want to tell you about two of my favourite road trips I have taken in America, one on the west coast and one on the east.
Best Road Trips on The West Coast
My west coast journey started in San Francisco in a 2013 model Ford Mustang convertible. Heading east out of the city where Tony Bennett left his heart through Oakland and slightly north towards the capital of California Sacramento. Continuing east through the Eldorado Natural Forest until you hit South Lake Tahoe. South Lake Tahoe is known for its fantastic skiing and casinos. South Lake Tahoe is somewhat of a party town and by this point you would have driven for about 4 hours so now definitely a good time to take a break. The restaurants of Lake Tahoe feature some fantastic food from the local region; I personally had a fantastic bison burger there. After recovering in Lake Tahoe for a little while head south through Yosemite National Park over Mt Patterson and to Mammoth Lakes. Mammoth is one of the best ski resorts in America and also a great little town with quirky coffee shops and cafes. Mammoth is a great place to spend a night or two and really just escape the hustle and bustle of the big cities.
Heading south out of Mammoth Lakes you take the drive through Round Valley and past the Keough Hot Springs. Running alongside the Death Valley National Park you will go through a number of quaint towns before the road veers west back towards the coast, now most people would head straight into Los Angeles from here however I would recommend a slight detour. Drive 45 minutes up the coast to the superb seaside town of Santa Barbara. Sitting by the beach with the offshore oil rigs dotting the horizon is a great way to end your journey.
East Coasts Best Road Trips
My east coast adventure began in the epicentre of American culture, New York city. After spending a week in the big apple it was time to begin the next phase of my journey which would take us to Washington D.C. Our vehicle for this journey was a 2012 Nissan Maxima, after negotiating our way out of the hustle and bustle of Manhattan we headed through the Lincoln tunnel on our way to New Jersey. We had a specific Jersey destination in mind being Jay and Silent Bob's secret stash in Red Bank. This is a store owned by film director Kevin Smith and also the shooting location of tv show "Comic Book Men" the store has become a part of modern pop culture and fans of Smith's movies (Clerks, Dogma, Chasing Amy just to name a few) regularly flock to the store to view props from the films and to meet the stars of "Comic Book Men".
After leaving Red Bank we headed towards Philadelphia, there are not many cities that have influenced modern society as much as "Philly". Only an hour and a half from Red Bank, through Long Beach and Trenton, Philadelphia is the home of a number of historically significant locations, one of the most famous being the Liberty Bell. You will also find Independence Hall where the Declaration of Independence and the Constitution of the United States were both signed. When walking the streets we also stumbled across the grave of Ben Franklin, the history contained within "The City of Brotherly Love" is fantastic, plus there is a massive statue of Sylvester Stallone as Rocky. I would recommend taking at least a day to wander Philadelphia and take in everything the city has to offer.
The drive from Philadelphia to Washington D.C takes approximately 2 and a half hours and winds through Baltimore. Washington itself is a hub of political activity with decisions made here that effect people in all reaches of the globe. The museums and monuments are wonderful making this truly a must see city.
No matter where you take your next road trip make sure you do it in a car you love, call 360 Finance today and find out how to get your car loan approved on your ultimate road trip machine.
[full_width_end]