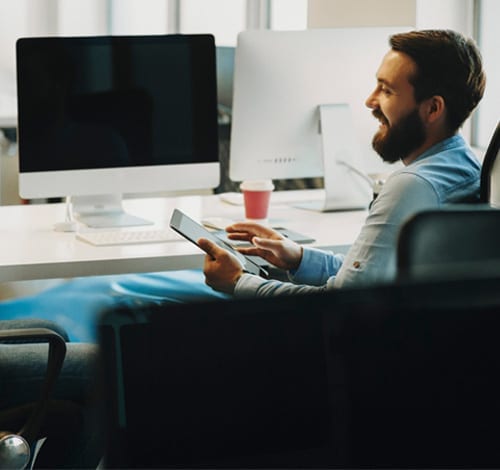 How we work
Our approach to getting your best rate finance
How we work to get your best personalised rate.
360 Finance have been providing low rate finance solutions for customers since 2007.  Our aim is to always find our customers a finance solution that provides the 'lowest total cost of loan' that suits their needs, budget and asset type.
AN OVERVIEW OF HOW WE GET YOUR BEST RATE:
A dedicated Finance Specialist on your side
360 Finance has over 40 Finance Specialists and 20 Customer Support staff that work for YOU – not our lenders or the banks.
When you make an enquiry with 360 Finance, we first gather all the essential information about your finance needs, budget and personal circumstances.
Once we have this information, you will be looked after by your own dedicated Finance Specialist throughout the loan process right through to settlement.
If you are looking to finance a specialised asset (such as commercial loans, vintage cars, caravans, horse floats or industrial equipment etc.) we will ensure to select one of our asset specific Finance Specialists who understand the nuances of financing that particular asset type and the lender most suited.
We find your personalised rate
Your Finance Specialist does all the running around for you to compare rates and lending criteria from over 60 leading Australian bank and non-bank lenders. This saves you time, 'comparison confusion' and money if you were to seek this information yourself.
Asset finance is largely a 'risk-based lending system', meaning that the rate offered by lenders to our customers is based on the lending profile and assets of each individual applicant. As each customer is different, the interest rate offered by our lenders is also likely to be different.
The role of our Finance Specialists is to understand your individual circumstances and budget. They then use their expert knowledge of asset finance and lender criteria to find the finance options most appropriate to your lending profile and financial needs. Once this is established, they will find a lender who will offer the lowest rate and give you the best chance of approval.
We help you get approved
Once we have found the best solutions for you, we arrange and guide you through the loan application process, documentation and fees and charges.
The application is then submitted to the lender on your behalf for approval. Our Finance Specialists combine their in-depth knowledge of each lender's loan approval process and their strong relationship with these lenders to help get your loan approved as soon as possible.
At this stage, your Finance Specialist will also discuss insurance and warranty options we have available at reduced premiums to provide protection for yourself or your asset.
You get your loan!
Once the documents have been submitted to the preferred lender, your Finance Specialist will work closely with the lender to get your loan settled ASAP and keep you informed every step of the way. Once approval has been received, you will be notified via email and contacted by your Finance Specialist – then you can pick your new asset!
VALUE ADDED SERVICES
We want our customers to return to 360 Finance for our rates and service. We offer the following value added services at no extra cost:
Find & Finance Car Finder Service
Refer a Friend program
Yearly insurance premiums at up to 20% off
$360 'Life Upgraded' competition
Fleet discounts
Complimentary Financial Planning Consultation (ask how)