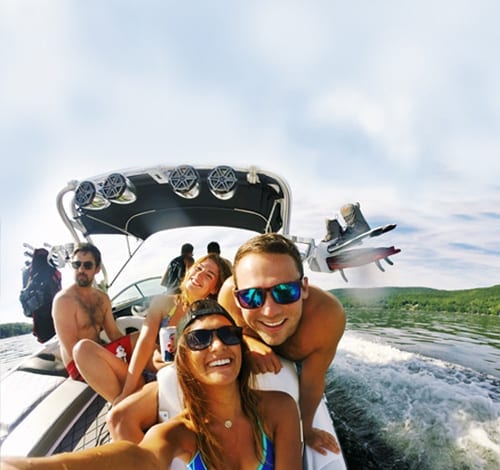 Boat Loan Calculator
Today's lowest rate is 6.75%
(Comparison 6.75%*)
The only boat loan calculator you will need
Live your ultimate life with the help of a boat loan. From fishing tinnies to yachts, boat loans can be used to secure the watercraft of your dreams. 
Taking out a loan to finance your boat makes it more affordable, and may mean you can buy a boat you may not be able to otherwise afford on your own. With a boat loan, you pay off the amount in periodic instalments, as well as interest, over an agreed loan period. A boat loan can be for a new or used boat. 
Whether you're looking to purchase a boat for leisure or business purposes, boat financing is a good option to get out on the water as soon as possible. 
Boat loan calculator
A boat loan calculator can be used to determine what your loan repayments may be and determine what you can afford. 
A boat loan calculator allows you to enter details, such as the loan amount, interest rate, loan term, and repayment frequency (weekly, fortnightly, or monthly) to receive an idea of the loan repayments or total amount you can borrow. 
This can be a good way to work out if a boat loan fits within your budget, and whether weekly, fortnightly or monthly repayments may suit you better. 
Boat loan terms can vary depending on the lender, and the longer the loan period, the lower your repayments may be. Consider what you can comfortably afford to repay when looking at loan terms to work out what may be the best option for you, though the shorter the loan term the better, as you'll pay less in interest. 
While boat loan calculators can provide a guide on loan repayments, keep in mind that the loan rates available to you may differ, depending on your circumstances, credit rating and the type of asset you're looking to purchase. 
Boat finance specialists
After using a boat loan calculator, the next step is to contact a finance specialist to help you find the right boat loan. 
Using a boat loan calculator gives you an idea of what you may be able to ask for, but talking to a finance specialist ensures you get personalised advice and receive more accurate information on loan rates available to you. 
With access to over 60 lenders, 360 Finance can help you find the best rates for your boat loan. Contact us today to get started on your loan.
Terms & conditions of use: This calculation is provided as a tool to help customers estimate the repayment amount at a user specified interest rate and duration. Figures displayed in this tool may not include all fees and establishment charges. 360 Finance is under no obligation to offer private or business vehicle finance at the rate or loan duration period specified within this tool. Please note that while weekly and fortnightly repayment options are displayed, this repayment option may not be available from all lenders. To learn what your individual repayments on a given loan amount would be please call 1300 361 360 and speak to a 360 Finance consultant today.
This is a model, not a prediction. It only gives you an estimate of amounts and repayment periods; the actual amounts may be higher or lower.
It does NOT include extras such as establishment or account fees.
It applies to loans where your regular repayment includes both interest and the gradual repayment of the amount borrowed. It does NOT apply to interest only loans.
It does NOT consider your ability to make the repayments shown. To help you consider the impact of interest rates changes, an example is provided. This shows the impact if interest rates rose by 2% per year. Interest rates could rise in future by more than 2% a year.
It assumes interest is calculated by compounding on the same weekly, fortnightly or monthly basis as the frequency of repayment you select.
It is NOT intended to be your sole source of information when making a financial decision. You should consider whether you should get advice from a licensed financial adviser.
Boat Loan Calculator FAQ's
What is a boat loan calculator?
What will my boat loan repayments be?
How much can I borrow?
What will my boat loan interest rate be?