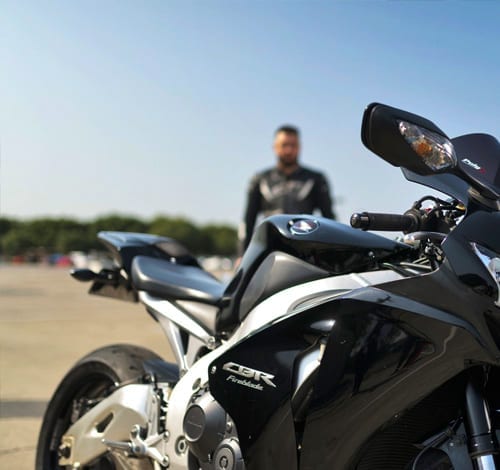 Motorcycle Insurance
Protect your bike from damage or theft
Motorcycle insurance is an important policy that provides protection for you and your motorbike in the event of an accident, damage or theft. Motorbike insurance can provide you with peace of mind so that when you take your motorbike out on the road, you know you're covered.
Insurance can provide cover for new and used motorcycles, and various types of motorcycle, including sports bikes, touring bikes, scooters, and dirt bikes.
There are different types of motorcycle coverage, including comprehensive, third party fire and theft, third party liability, dirt bike cover. These each offer different levels of protection, whether helping to cover costs if you accidentally damage another vehicle or property while on your motorcycle, to covering your own motorbike against loss or damage.
Riding a motorcycle without the proper insurance can end up being costly in the unfortunate case of an accident. Get motorbike insurance quotes for different levels of cover and choose what best suits your needs and budget.
Motorbike insurance with 360 Finance
At 360 Finance we work with some of Australia's leading insurers to provide you with first rate motorcycle insurance cover at discount premiums. Our finance specialists can help source the best insurance policy for you. We will make the process of getting motorcycle insurance as affordable and easy as possible.
With 360 Finance, your motorbike insurance can be arranged alongside your motorcycle finance, so you are covered straight away. We can help you calculate your payments to work out how to fit them within your budget. You can also organise for your motorbike insurance payments to be made with your loan repayments to make them easier to manage.
We offer tailored motorcycle insurance plans, so you can get the right insurance for your needs and budget. Before you take your next ride on the open road, contact the team at 360 Finance for a motorcycle insurance quote and get the cover you need.