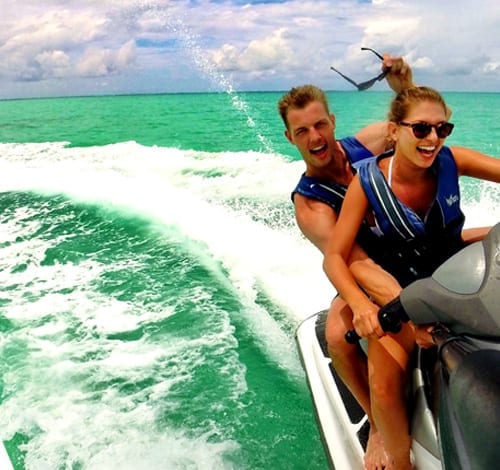 Boat & Jetski Insurance
Protect against unexpected damage
Boat insurance and jet ski insurance provides cover in the instance of an accident, damage or theft. There are different levels of cover depending on your needs and the purposes of the vessel, whether for personal or commercial use.
At 360 Finance, we can help you find the right insurance for your boat, yacht or jet ski.
Marine insurance
If you've finally bought your dream boat, marine insurance can give you peace of mind when you're out on the water.
Marine insurance can be used on a range of vessels, including fishing boats, yachts, or jet skis. It can be for a new or used vessel, and can provide you cover whether your boat is for leisure or commercial use. If your boat or jet ski is for commercial use, you may have specific considerations for insurance, and you may need to have the required insurance to legally operate. Jet ski insurance gives you peace of mind to take your vessel out on the water, as well as providing cover when the jet ski is parked or stored away.
If you have purchased your vessel with a boat loan that involves the asset (boat or jet ski) being held as security for the loan, you may want to do some research into marine finance and what cover you may need.
How 360 Finance can help
At 360 Finance, we work with some of Australia's leading insurers to provide you with first-rate marine and jet ski insurance options. We can help you get affordable cover for your boat, taking all the stress out of the process and making it as easy as possible for you to get the right marine insurance.
It's important to ensure you get the proper cover with your boat or jet ski insurance. Our finance specialists can discuss the different levels of cover available and what may be best for your circumstances and budget.
If you get your marine finance through us, we can arrange your insurance along with your finance and ensure you are covered from the moment you pick up your boat. Your insurance can also be set up so that you make monthly payments along with your loan payments.
If you're looking for flexible and tailored marine finance, or boat and jet ski insurance, contact the team at 360 Finance.