Low rate Caravan & RV finance
Today's lowest rate is 6.75%
(Comparison 6.75%*)
Caravan Finance to Suit Every Budget
Are you dreaming of the freedom of a nomadic lifestyle? Wanting to upgrade from a tent to caravan? Looking for an unlimited and affordable holiday option for you and the family? Or are you wanting to pack your outdoor motor 'toys' and head out for an adventure holiday? When it comes to vacation flexibility and convenience, nothing compares to getting away in your own caravan, motorhome, toy hauler caravan or camper trailer.
When the open road calls, don't let a lack of finance stand between you and the freedom of your family holiday. Call 360 Finance to enquire and take the next step to a holiday away from the office phone or your mobile.With our network of over 60 lenders, we can pick and choose the best finance to suit. We will consider your budget and your lifestyle as a priority when recommending the best option for your purchase. Through our panel of lenders, we can offer a range of finance options including leasing, hire purchase, secured and unsecured loans.
Benefit from 360 Caravan Finance
Flexible finance terms from 2-7 years
Fixed or variable interest rates available
Optional deposit (depending on the loan selected)
Possibility to cover out-of-pocket expenses such as insurance and warranties
Possible tax deductions for depreciation and running costs
A balloon repayment can be used to lower repayments
Private and Dealer sales
Includes Caravans, Motorhomes, Camper Trailers, Toy Haulers, 5th Wheelers etc.
Start by calling 1300 361 360 or make a quick enquiry. When the time comes, allow freedom to take you on a journey with 360 Finance Caravan Finance.

Caravan Finance Terms Explained
Unsecured – simply put, this is a "personal loan". The lender doesn't ask for security to guarantee the loan without taking any security such as the caravan itself or another asset. It means the caravan's ownership is in your name completely. Incidentally, these loans can be used for other purposes, so if you want to buy a boat, car etc, an unsecured personal loan may be just the thing. If you are after an unsecured loan, talk to a 360 Finance consultant today.
Secured – a secured loan means the loan provider holds and ownership stake in the caravan or another of your assets as security. They keep an ownership stake in the caravan or other asset until you pay it off. If you can't pay the loan the asset is at risk of being liquidated by the loan provider, but the upside is often a lower interest rate compared to an unsecured loan.
Term / Length of the loan – the term of the personal loan is the duration of time you have to pay it off. We sometimes call it the life of the loan. Common loan terms are 3 years, 5 years etc. 360 Finance works with a range of lenders who can offer you a term that suits you.
Balloon or residual payment – whilst not as much fun as a kids party balloon, the balloon payment does allow you a level of flexibility when it comes to how much you pay throughout the life of the loan. The balloon payment is that final payment after you have been paying off your regularly scheduled payments. It is usually larger than the monthly payments and the larger it is the smaller the monthly repayments will be. No matter what you decide, you'll be celebrating when you pay it off, as that is the time when the car ownership passes to you.
How we get your best rate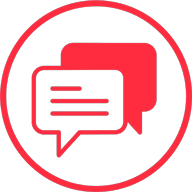 A Finance Specialist on your side
We work for you and start by talking through your specific finance needs, budget and relevant personal details.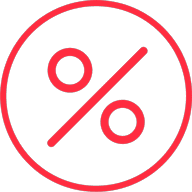 We find your personalised rate
Your Finance Specialist will do the running around for you to compare finance rates and options from 60+ lenders.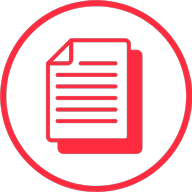 We help you get approved
Once we find an ideal solution for you, we arrange and guide you through the documentation before submitting to the lender for approval.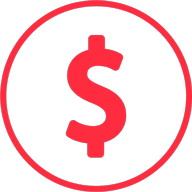 You get your loan!
We work closely with our lenders to get your loan settled ASAP and we keep you informed every step of the way.
Calculators
Calculators and rates
---
At today's lowest leisure finance rate of 6.75%
(Comparison rate 6.75%) you'll pay approximately...
$ per *
---
At today's lowest leisure finance rate of 6.75%
(Comparison rate 6.75%) you can borrow approximately...
$*