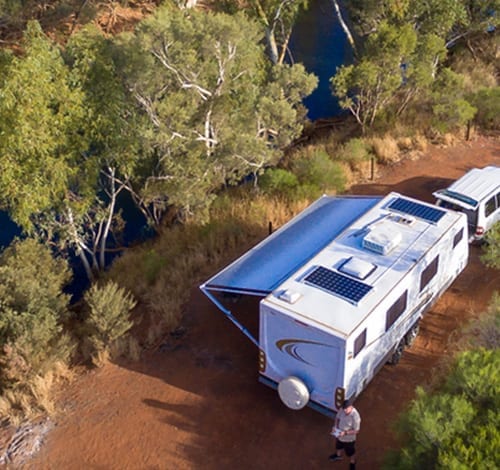 Caravan & Motorhome Insurance
Protect against unexpected damage
How our rates compare
We access some of the industry's lowest rates and will always get you your best rate finance.
If you've finally bought the caravan of your dreams, you want to make sure it is protected.
Insurance provides you with peace of mind, allowing you to enjoy your caravanning holiday without having to worry.
Caravan insurance
Caravan and motorhome insurance is designed to protect your investment. There are different levels of protection you can get when it comes to insuring your caravan, so you want to do your research into what level best suits your needs.
Some things to consider before looking at insurance options include how often the caravan will be used, where it will be parked and stored when not in use and whether you will be driving it off-road, as these may impact the type of insurance cover you require.
Caravan insurance can provide cover for a range of situations including, theft, accidental damage (caused by accidents or weather conditions), and damage to other people's vehicles and property. Check the policy for inclusions such as fittings and fixtures. Some insurance policies also cover towing, which may come in handy if you're driving through remote areas. Just make sure to check what's included and if this only applies to certain locations before heading off on your trip.
Numerous factors can impact your insurance rates. These include the size and type of the caravan and its value, location, i.e. where it will be parked and areas it travels through, the value of belongings inside the caravan, security features of the caravan, as well as driver factors such as your age, your driving record, and any previous insurance claims you've made.
It's important to understand what your insurance covers, as this will help you decide which option is best for your needs. You also don't want to get caught out by any surprises later which may ruin your road trip.
Getting the right insurance
Whether for a long drive around Australia, or weekend trips, it's a good idea to make sure your caravan has insurance. However, keep in mind there is no one size fits all solution, and choosing the right insurance will help you save money and get peace of mind.
Take time to research what insurance will be best for your needs and budget. Caravan insurance and motorhome insurance can sometimes be treated as two different things, so make sure to get the right insurance for your vehicle.
When looking at policies make sure to check what the inclusions are and what's excluded, as well as what is and isn't covered by the contents aspect of your insurance.
It may help to understand local insurance laws and the various types of coverage available
Insurance may or may not be a requirement depending on where you live and the type of caravan you have, but it's always a good idea to ensure your caravan is covered in the case of damage or theft. Speak with Caravan and Motorhome finance specialists to help get the right policy for you. If you need caravan or motorhome insurance, 360 Finance can help.