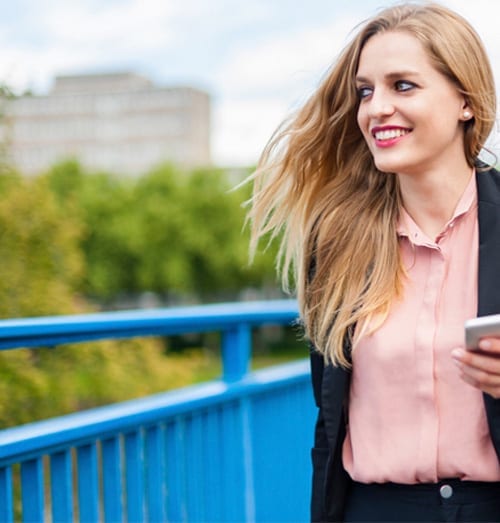 Our Customer Charter
Our commitment to our customers
Our Customer Charter
WHO IS 360 FINANCE
360 Finance Pty Ltd is one of Australia's leading asset finance brokering companies. We offer personal and business loans for everything from motor vehicles and motorcycles to boats, jet skis, caravans, motorhomes, trucks and equipment.
Established in 2007, 360 Finance is a member of HG Holdings.
We work with more than 40 of Australia's leading Bank and Non-Bank lenders to provide some of Australia's best rate loans and finance solutions for our customers all over Australia. Our experience and network ensures we offer our clients the lowest rates available for all their lending requirements.
YOUR EXPERIENCE WITH US
"Come for the rates – stay for the service"
We understand that our customers have a choice when they are considering finance providers.  We believe that our industry experience, our access to low finance rates and our commitment to providing best in class customer service makes us the leader in our market.
THE APPLICATION PROCESS
An application for finance will begin with an initial discussion that will allow us to find out more about you, understand your needs and begin to compile information that will assist your application.
This information will include your employment and residential history, the asset you are seeking to finance and some analysis of your income and expenses.
WHAT INFORMATION DO WE ASK FOR?
Once we have a better idea of your needs and which lender would be most suited to assist you, we will ask for documents to support your application.  This may include certified copies of your drivers licence, bank statements, wage/pay slips, rental agreements or rate notices.
After we have received all the documents we have requested from you, we will endeavour to submit these to a lender that is not unsuitable for your circumstances as soon as we can.
PRIVACY
360 Finance treats the handling of your personal information very seriously.  We have systems and procedures in place to protect your privacy in relation to the handling of your personal information.  Our objective is to handle information stored responsibly, governed by the provisions set out in the Privacy Act 1988 (Cth) and other relevant law.  Please see our Privacy Policy for further information.
COMMUNICATION WITH US
At 360 Finance, our aim is to be proactive with our communication with you.  This includes keeping you informed of any changes to the status of your application as soon as possible, or alerting you to any possible delays.
We have a number of standards in place that we think provides you with the basis for a good customer experience.  These include;
Initial enquiries: We aim to respond to any initial applications or requests for information within one (1) business hour of these being submitted via our website, or at a time you have specified in your enquiry.
After your application has been submitted: Once we have submitted your application to a lender, we will give you regular updates as to the progress and the eventual outcome.
Customer follow ups: If you call us and your Finance Specialist is unavailable for any reason, we will call you back within two (2) business hours, or at a mutually agreeable time.
If you contact us via email, we will either call or email you back within two (2) business hours.
FEES & CHARGES
There is no upfront costs to make an application with 360 Finance. We are a Fee-for-Service broker which incurs a charge only on the settlement of your loan.
Our aim to always provide our customers with the lowest total cost of loan and lowest rates available to their lending profile. We achieve this using more than 100 years of combined industry experience; from our panel of over 40 lenders and with access to some of the lowest industry rates.
DO YOU HAVE A COMPLAINT?
At 360 Finance we do our best to provide you with a high level of service, but sometimes you may feel an issue has not been resolved to your satisfaction. We have a free complaints procedure that you can use.
What is a complaint?
A complaint is an expression of dissatisfaction made to us, related to our service, or the complaints handling process itself, where a response or resolution is expected.
To assist us in helping you:
Gather all supporting documents about your complaint. Then think about the questions you want answered and decide what you want us to do.
Next, contact the team member who had previously overseen your application and explain the problem. If you would prefer to escalate your complaint, or you are not comfortable speaking to the original team member, you can refer your complaint to a Line Manager or directly to our Dispute Resolution Officer.
You can contact us by phone, mail or email. We would prefer your complaint was reduced to writing so we fully understand your issues. We will then review the situation and if possible, resolve it straight away. Letting us know about the problem is often all that's required to resolve most issues.
How can you contact us?
You can contact us in writing or by telephone:
360 Finance Dispute Resolutions:
Postal Address:         Dispute Resolutions Officer, 360 Finance, PO Box 1272, Slacks Creek QLD 4127
Phone:                         1300 361 360 during operating hours
Email:                          complaints@360finance.com.au
How long will it take before we get back to you?
Our aim is to resolve your complaint as quickly as possible. We ensure that any complaint is properly considered and an initial response is provided swiftly, and in most cases this will be within 21 days.
Complaint Resolution Procedure
The goal of this policy is to achieve an effective resolution of your complaint within a reasonable timeframe, usually 21 days or as soon as practicable. However, in some cases, particularly if the matter is complex, the resolution may take longer – up to a maximum of 30 days.
Once the complaint has been made, we will try to resolve the matter in a number of ways:
Request further information – We may request further information from you. You should be prepared to provide us with as much information as possible, including details of any relevant dates and documentation. This will enable us to investigate the complaint and determine an appropriate solution.
Discuss options – We will discuss options for resolution with you and if you have suggestions about how the matter might be resolved you should raise them. Investigation – Where necessary, the complaint will be investigated. We will try to do so within a reasonable time frame.
The complaint is substantiated – If your complaint is found to be substantiated, you will be informed of this. We will then take appropriate steps to resolve the complaint, address your concerns and prevent the problem from recurring. If the complaint is not substantiated, or cannot be resolved to your satisfaction – you can refer the matter to an external dispute resolution service.
What if your complaint is still not resolved?
Where we are unable to resolve your complaint or 30 days have elapsed, you may lodge a complaint;
with the Australian Financial Complaints Authority:
Online:    www.afca.org.au
Email:     info@afca.org.au
Phone:    1800 931 678 (free call)
Mail:        Australian Financial Complaints Authority, GPO Box 3, Melbourne VIC 3001
Time limits may apply to complain to AFCA and so you should act promptly or otherwise consult AFCA website to find out if or when the time limit relevant to your circumstances expires.
Privacy Complaints
If you believe that your privacy has been infringed or a breach of the Australian Privacy Principles has occurred, you are entitled to complain. All complaints should initially be in writing and directed to our Complaints Officer. We will acknowledge your complaint within 7 days.  We will provide you with a decision on your complaint within 30 days.
If you believe 360 Finance has not adequately dealt with your complaint and you are not satisfied with AFCA, you may also complain to the Officer of the Australian Information Commissioner (OAIC) whose contact details are as follows:
Officer of the Australian Information Commissioner:
Postal Address: GPO Box 5218, Sydney NSW 2001
Phone: 1300 363 992
Email: enquiries@oaic.gov.au
Web: https://www.oaic.gov.au (You may also lodge a complaint directly with the OAIC on their website.)
Anonymous complaints
We are unable to deal with anonymous complaints. This is because we are unable to investigate and follow-up such matters unless we know your name. In the event however, that an anonymous complaint is received we will note the issues raised and, where necessary, try and resolve them appropriately.
If you require more information, please contact our Customer Service Manager on 1300 361 360 during business hours.