As our tagline states, we make finance quick & easy. To do this, we need a little help from you too and with the right proactive attitude, you can be driving down the road in your new car all in the same day.
According to Richard Burgess (Sales director at 360 Finance), "An application can be processed as quickly as it is keyed in to the system. There are no stop signs when it comes to a finance application through 360, only the occasional speed bump."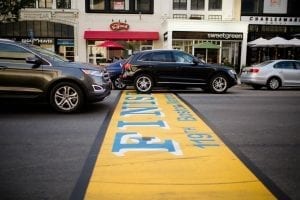 Iron out those speed bumps
We can boast about our speed of service because you have a dedicated finance consultant whose job is to process finance applications online, on-time, every time. Our consultants are directly connected to the systems of our 30+ lenders and your finance professional is at the ready to input your application and have it processed on the spot.
With the ability to process applications so quickly, this raised the question of what factors can slow down a car loan application?
This question was put to the 360 staff members and quickly the answers came flooding in. Here is a list of the most common speed bumps in the application process.
Poor quality photocopies/faxes
Ruby Metla (Car loan professional at 360) mentions that often scanned or faxed documents and licences will come back blurry or too dark. Jeremy Andrews agrees with this and suggests that you check your fax/copy settings first before sending your documents to your finance consultant. Garth Povey suggests using a smart phone camera as they can often yield great results for sending in photographs of licenses and medicare/bank cards.
Honesty
There is no need to stretch the truth when applying for a loan. Banks and lending institutions have access to more of your credit history than ever before with the introduction of the Positive Credit Reporting system and will pick up any discrepancies. This type of behaviour can lead to slower processing of your car loan application.
Incorrect or expired documentation
Dan Butler notes that expired drivers licences can slow down the process as lenders require current, non-expired copies.
Another common occurrence according to several staff is when customers send through a notice of assessment instead of a full tax return. This can be avoided by using the checklist provided in our application request email and ticking off the documents as you send them.
Dealers withholding a tax invoices
A tactic of some car dealers is to avoid handing over a tax invoice. Tax invoices are needed by finance companies to help you get the best deal. This strategy is designed to steer you toward taking a finance offer through the dealership which will often mean a higher interest rate and repayment. As can be seen in the testimonial by Logan H on the Start Local website, he saved $4000 in interest by obtaining the tax invoice and placing his application through 360.
25/02/2014
Great rate offered to me after waiting a whole day for the car yard to give them (360 Finance) the invoice to quote. I am happy I waited as Dan has saved me over 4000 dollars in interest to what the yard quoted. Thanks 360.
As a rule of thumb, remember to take care when faxing/scanning documents, always check the date and names listed and don't try to secure a car loan that is out of your budget.
Our application process requires your assistance to make this process as quick & easy as possible so let's iron out the speed bumps in the application and make the car loan process as fast as a Ferrari F1 pit stop.