Can you truly love your bank? Bank of Queensland seems to think so with their current slogan, although I have never heard anyone say "I love you" to a bank. More Give, Less Take is the newest tagline from NAB, does this mean that prior to this slogan, they were taking too much from your pockets?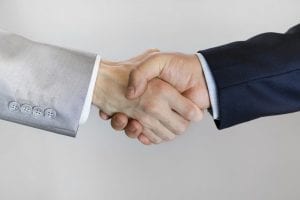 Big enough, small enough is how St George see their bank, and although they try to differentiate themselves, are they really any different from the other big banks?
From a very young age we are drawn to banks, even I saved every bit of pocket money and placed it into my Commonwealth Dollarmite account as a kid. Come to think of it, I wonder if that account still exists!
We associate banks with managing our money and this association is so ingrained in us that often we are blindfolded into thinking that they are the only outlet for the management of our money and the only place to go for a car loan.
But can we really trust our bank? Are they fully transparent and looking out for their customers, or are they just too big and too out of touch to truly understand the everyday Australian family?
Here are a few well kept secrets that banks try to keep under wraps;
Banks offer different rates on their own car loan products through different channels. Just as you can purchase products at cheaper prices on amazon or ebay, car loans can be accessed at much lower rates and repayments if you are to use a broker. Specifically, car loan brokers bring in a lot of business for banks and are therefore rewarded with rate discounts that will then be passed on to you, the customer.
You may not think of bank loans or bank accounts as products as such, however when you realise that bank tellers are essentially sales people trying to meet targets and not financial advisors, it begs the question, do they have your best interests in mind or just their monthly sales targets? If you are looking to purchase such a large asset as a car, wouldn't it be advisable to compare and save with a car loan broker before blindly trusting sales staff at the front counter of your bank?
Banks know that once they have you reeled in, you are very unlikely to shop around or switch banks, this is why they treat new customers like gold and tend to not offer such exciting incentives to long standing loyal customers.
Car loans are just another transaction for banks and are seen as small business in the big picture. Banks have multiple revenue streams and make unimaginable profits year after year. Car loan brokers on the other hand hold every customer in high regard as your business is a massive part of their core business. This means that you will have a more personalised service and will be treated as a priority, not just another transaction.
At 360 Finance, we thrive on repeat business and have access to key information about all the different car loan products on offer from all of the leading lenders. Your consultant wants to form a long term relationship with you in the hope that you will bring in referral business to them and will always tailor your situation to the right car loan product. You have direct contact with your finance professional and they are always at the phone ready to provide you with advice that will lead to large savings in the future.
Feel free to call us on 1300 361 360 for advice on securing a loan for your next car and enjoy talking with a finance professional in your corner.