We all know that shopping online will land us a better deal than paying full retail price at a store, just ask anyone who has ever shopped on amazon.com. The question always comes down to a trust barrier when dealing with a business over the internet or phone.
If you are concerned, here are a few points that will hopefully clear the water and give you an understanding of what you can expect from your first phone call with 360 Finance, right through to settlement of your car loan.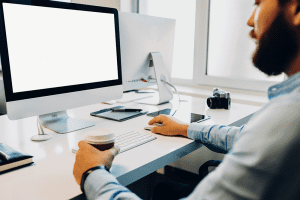 Car loans without the pressure
Your very own professional finance specialist at your service;
Broker Car Loan Benefits
Without sounding pretentious, we are excellent at what we do. Our financial consultants spend all day, every day helping everyday Australian families and business owners just like you to realise the joy of car ownership and are up to date on the latest car loan products and specials that lending institutions have on offer.
By getting to know you personally, our staff will become your safety net and will cut through any confusion you may have during the loan process, and will keep you informed every step of the way.
Australian owned & operated;
If you are more comfortable handling matters face to face, you are very welcome to visit our office in Wooloongabba. We cater for face to face sign-ups, not just over the phone and online.
As a subsidiary of an ASX listed top 200 company, 360 Finance will provide you with excellent customer service and cutting edge advice.
If you wish to see who you are talking with over the phone, you can find our staff profiles and contact details here.
No bulldog sales tactics;
We are not a car yard trying to hide fees away into the loan structure or add extras that you don't need. As a heavily regulated industry, we are obligated to disclose all fees and charges with you at all times.
There is no reason for us to push a deal on to our customers as we wish to have you happy long after the car loan process is complete. We hope to secure your business from your first car to your last and for any recreational or business vehicle in between.
Free Education;
Our finance professionals are an open encyclopaedia and encourage questions to be asked throughout the entire process. This will allow you to be more confident in the knowledge that you are getting the best car loan possible.
We have over 35 finance specialists at the ready and by the phone to help you decide what car loan product is right for you. Our sales manager is always at the helm to yell "Let's get it!!" to make sure that your call is answered within 4 rings.
A quick tip is to always look at the total balance payable including all fees and charges and not be fixated on just the rate.
Faster application process;
We are brokers, we know how to present your information to lending institutions and as such, lenders have immediate access to all the important data that they can use to make a decision fast. What this means for you is fewer trips to the bank, and fewer slip ups on the paperwork.
Options and convenience;
It is a duty of care of brokers to disclose all the different levels of protection available to you that will have you, the loan and the car protected for all those unforseen events. It is up to you to decide what level of protection you wish to choose however if you do decide to choose one or more of the options; you will be able to include this into your one easy to manage recurring payment.
Car loan brokers are a one stop shop when it comes to getting you in your next vehicle so why not start a conversation with an expert today by calling 1300 361 360.