Choosing a car can be a daunting challenge for a young driver, especially if it's your first vehicle. You've probably just earned your driver's license, and without much driving experience, you might not be familiar with the difference between good and bad handling, braking, and acceleration. Important considerations like crash safety and durability are also hard to judge.
The biggest factors for a young driver's car probably involve safety, manoeuvrability, and utility. Here's a list of the five best cars for young people. We also consider cost heavily, since most young people are only just starting out in their careers. It also means that getting a good deal on car finance is a major concern, and 360 Finance can help.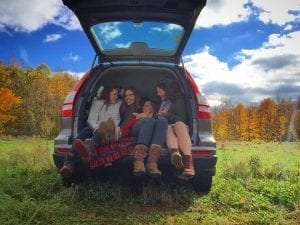 #1: Nissan Altima
Altimas have good fuel economy, with a combined efficiency of 7.5 litres per 100km. The 3.5 litre V6 engine provides a decent amount of power, allowing the Altima to accelerate well and handle smoothly through turns. However, the cheapest Altima, the ST, starts pricing at $34,000, making it one of the more expensive cars on this list. For the young professional who can afford one, an Altima is an excellent choice.
#2: Honda Civic
The Honda Civic been held in high regard since their release in 1972, and with good reason. They have a solid safety rating and are harshly crash tested, and they're relatively large for their class, making them more robust in a crash. Civics aren't particularly expensive to buy or run either, averaging about $22,000 for a new Civic and a combined fuel efficiency of 6.7L per 100km.
#3: Subaru Impreza
There are a lot of things about the Impreza that make it a good choice: it's intensively crash tested, extremely reliable, fuel efficient at 6.8L per 100km, and its standard all-wheel drive keeps it stable even on frosty, wet, or extremely dusty roads. Their relatively sturdy frames help make them fairly safe in an accident. They're also quite affordable, typically costing around $25,000 for a new one.
#4: Kia Soul
While some may find them funny looking, the Kia Soul retains the general safety of a well-designed SUV—one that manages to keep the centre of gravity low—while still being easy to drive on city streets. It's fairly fuel efficient for an SUV at 7.6 L per 100km with manual transmission. It's a good choice for anyone who needs to move a lot of people or cargo.
#5: Hyundai i30
The Hyundai i30 is uncommon in its three-door hatchback configuration, something you rarely see in the Australian small car market; five-door hatchbacks are far more common. With a price ranging from $20,000 to $22,000, the Hyundai i30 is the most affordable car on this list. However, it's less fuel efficient than it looks, clocking in at about 7.5L per 100km.
While this list is far from a complete catalogue of cars for young drivers, we hope that it's a good start. Overall, the most important factors for choosing your car should be safety and cost effectiveness, so pay attention to the price you pay for a given car and which features come included at that price. Remember that optional features, useful or not, will cost you extra.