ARE CARAVAN AND CAMPING HOLIDAYS STILL A PASTIME RESERVED FOR THE GREY NOMADS?
---
New research has brought light to the misconception that camping and caravan holidays are a pastime reserved for the 'grey nomads'. This myth believed by many, is one that the CIAA has proven wrong with the help of Tourism Research Australia (TRA) data.
'Grey nomad' is a term used to describe Australians over 55 years old who travel for an extended period of time – from weeks to months, typically in a caravan or motorhome.
The term was popularised after the 1997 Australian documentary 'Grey Nomads', which tells the story of retired Australians and their travels, discovering new places and embracing the unknown road ahead.
Caravan and camping holidays are more popular than ever, with Australians spending a total of 54.5 million nights on the road last year, according to the Caravan Industry Association of Australia (CIAA).
---
According to the CIAA, travellers aged 30-54 made up the majority (48%) of the 11.80 million domestic camping and caravanning trips in Australia for the year ending September 2017. Those aged 55 and over accounted for 29% of travellers, while 20-29 year olds made up 16%. Peter Clay, General Manager of Research and Advocacy at CIAA says:
"These new findings show that families and the under 30s are just as likely, if not more likely, to choose camping and caravanning as a preferred holiday choice rather than simply an affordable one."
The 34 and younger demographic saw significant growth, increasing by 11% from the previous year to 2.1 million trips for the year ending March 2018. Caravan and camping trips are travel experiences being embraced by many families and young couples in Australia, joining their 'grey nomad' counterparts and making the most of Australia's unique landscapes.
"Caravanning and camping is quintessentially Australian; whether it is a family on holidays, grey nomads exploring the country or young groups venturing into the increasingly popular field of 'glamping', there truly is something for everybody."
---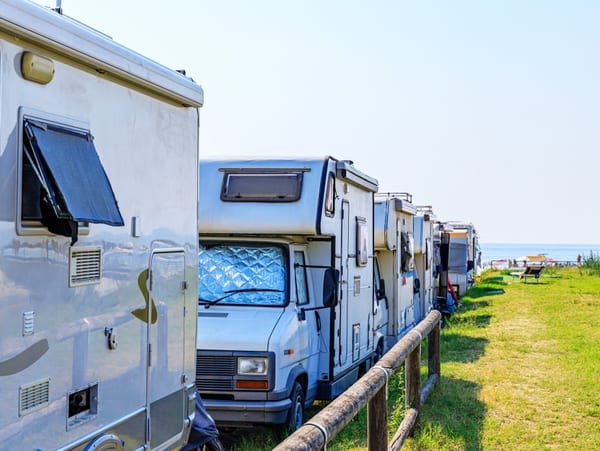 ---
GETTING ON THE ROAD
From your first caravan to upgrading to the family camper trailer, we can help you get on your caravan and on the road.
Have you been dreaming about heading away for the school holidays, a romantic weekend, or undertaking the big lap? Luckily for you, we've put together a list of all the upcoming caravan, camping & outdoor expos rolling into town this spring.
Enquire online, or speak to one of our Finance Specialists who will compare and source your lowest rate finance from over 20 leading Australian bank and non-bank lenders. You'll be one happy camper!
---