Finding the right vehicle for your business isn't easy. For starters, this is a business expense, and you won't be making the same kind of decisions that you would for a personal car. You've first got to decide what kind of vehicle you need. Check out our article "For the Tradies: Van, Ute, or Truck?" if you want some advice on that front. Then you actually have to figure out which specific vehicle meets your needs and stays within your budget—and remember that this is a potentially tax-deductible business expense, so your budget might be higher than you'd think. To help you out, we've put together a short list of some dependable and deductible vehicles to take a look at.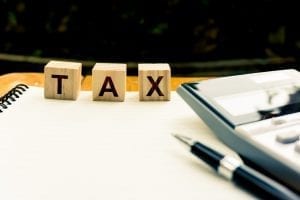 Tax benefits of a work vehicle
Volkswagen Crafter
The Crafter is Volkswagen's main offering for a tradie's van. It has enough space to haul quite a bit of cargo and carry your gear, and its interior is well-protected from the elements. The most basic Crafter outputs 81kW, making this a decently powerful vehicle. Seeing as they go for about $57,000, the Crafter is a great tradie's van.
Toyota HiLux
The Toyota HiLux is a well-known workhorse across much of the world, including Australia. With new ones ranging in price between $27,500 and $54,500, the HiLux is one of the most cost-effective US-style pickup trucks out there. The 2014 HiLux has received several major safety and efficiency upgrades, earning it a five-star crash safety rating in all categories.
Dodge Ram
Dodge recently released its Ram line of trucks in Australia, helping to fill out the under-represented niche of large pickup trucks. Rams provide a lot of power and cargo space, much more than your typical ute, with the smallest of the bunch, the Ram 1500, outputting 231kW at 5650 rpm. However, these pretty-looking trucks cost a pretty penny, starting out at a whopping $95,000.
Nissan Navara
The Navara is one of the most powerful trucks on the market, outputting 170kW with a maximum towing capacity of 3,000kg. If your work has you hauling and towing massive loads, this is probably the ideal kind of vehicle for you. It's a lot more cost effective than the other powerhouse on this list, the Ram, starting at a manageable $42,000.
Suzuki APV
With adjustable seats, a high roof, and surprisingly tight turning radius, the Suzuki APV excels at moving work crews and at hauling lots of cargo with 3.4 cubic metres of cargo space and a maximum payload of 810kg. They're incredibly cheap for what you get, too, starting at $18,000.
Those are just five dependable tradie's vehicles that serve their purpose well and might make for a wise business expense. Of course, the best thing you could do for yourself now is to keep weighing your options. Look at as many different vehicles as you can so that you can get a good idea of what's available to you and what'll best suit your needs. Prices can vary, though, so if you want to get a better handle on how much you'll be spending to finance your van or truck loan, plug some values into our car loan calculator and see what works out best.